Simon Rowlands: In Defence of The Little Guys (and Gals)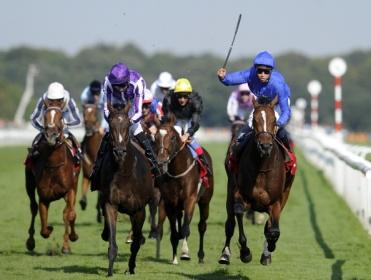 Are we too critical of some rides?
Jockeyship, like punting, can involve difficult split-second decisions. Simon Rowlands reckons you should pause before pillorying those who sometimes get it wrong...
Jockeys who repeatedly make the wrong calls will pay for it professionally pretty quickly. The jockey who has never made the wrong call has not been born...
Come rain or shine, Royal Ascot or Catterick, it seems that some ride, somewhere, will be under the microscope and being dissected.
Jockeys are professionals, engaged in a sport on which large and not-so-large sums of money ride, and they should not be immune to criticism. A significant degree of analysis is to be expected - is healthy even - but the tone and nature of that analysis needs to be justified. That is not always the case, in my opinion.
In some respects, what jockeys are doing is not so different from what certain punters are doing. They are taking informed decisions in the face of uncertainty, and uncertainty dictates that the outcome will not always be the one that was intended.
More specifically, jockeys are making these decisions in the heat of battle, with action unfolding all around them, while all the time trying to control a half-tonne of horseflesh travelling at upwards of 30 mph.
The nearest analogy in punting terms is betting in-play.
If any of you have tried betting in-play, in the face of uncertainty and with the horseflesh at a comfortable remove but still travelling at speed, you will know that it is not always possible to call things right.
All in-play punters realistically seek is to call things right more often than they call them wrong. They would often act differently with the benefit of hindsight, but they don't have the benefit of hindsight at the time of executing their bet, and nor do jockeys when going for, or not going for, that gap up the rails.
Perhaps the most notorious example of criticised jockeyship recently happened in the St Leger at Doncaster. Depending on your view, Joseph O'Brien on the odds-on favourite Camelot was either guiltless or lost on a horse on which he could have won. In fact, both views can be held at the same time.
It is possible to contend that Camelot might have beaten the winner Encke had he been ridden differently, and it is possible to contend that there was no reasonable way that his jockey could have been expected to foresee how things would unfold.
Watch the video of the St Leger again, pause it just over two furlongs from home and ask yourself honestly whether you would have predicted what happened next.
What happened next was that Encke, an outsider who had been driven along with limited response for a furlong, suddenly took off, while Camelot, a classic winner at a much shorter distance, failed to respond immediately.
If you got that spot-on at the time, then well done you, though I suspect you are lucky, lying or the in-play equivalent of Piggott, Cauthen and Archer rolled into one.
All of us inhabit a world in which optimum behaviour in the face of uncertainty is not always possible. Ironically, it is this very uncertainty that provides much of the appeal of horseracing.
We try, as punters or as jockeys (but hopefully never as both!), to optimise our chances, and sometimes we succeed. Even then, the slate is wiped clean and another unique set of uncertain circumstances face us in the next race.
Some jockeys do not do themselves any favours, with their mob mentality, their occasional chippiness with the media, and with their peddling of the asinine "how many winners have you ridden?" line. But it should not be underestimated just how difficult certain aspects of their job are.
Perhaps we should be more impressed that they get it "right" quite so often, and a little less judgemental when they get it "wrong".
Jockeys who repeatedly make the wrong calls will pay for it professionally pretty quickly. The jockey who has never made the wrong call has not been born.
And perhaps we should reserve our most unforgiving criticism for blunders that could have been avoided even without hindsight, and for other nefarious activities of which a small number of jockeys have occasionally been found guilty.
To err is human: to forgive can be human, too.
Get open access to Timeform data for just £2.50 a day with Timeform Race Passes. It's like a Form Book, Black Book & Race Card all in one! Find Out More!

Discover the latest articles