Antepost Betting: Tony Calvin on this weekend at Newmarket and Newbury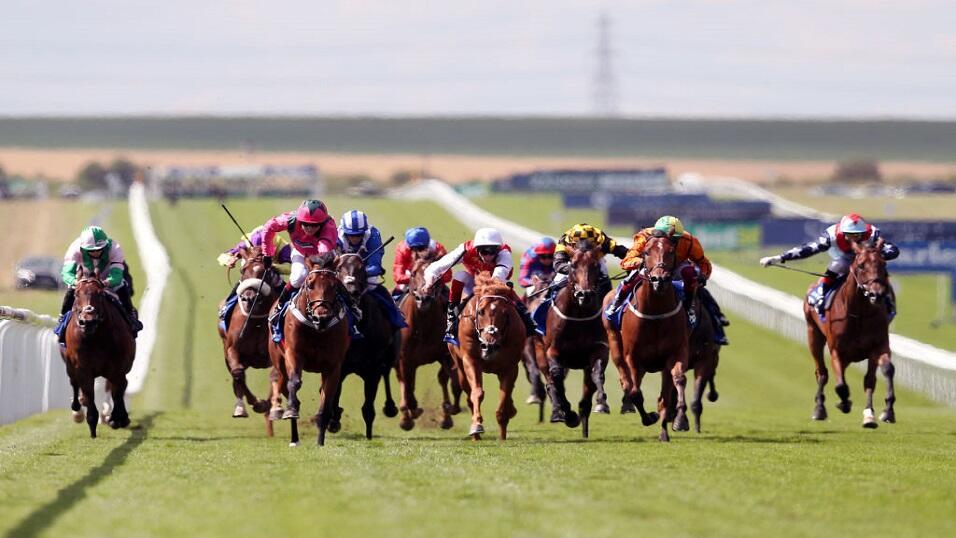 TC is waiting before betting on the action at Newmarket (above) this weekend
Tony Calvin says double entries and uncertainty about the weather mean we should wait before getting involved in the betting at Newbury, Newarket and Ripon this weekend...
"Last year's winner Dakota Gold is an obvious candidate, as are other usual suspects like 2018 scorer Gunmetal, Meraas and Kimifive, but 8/1 chance Motagally is the one in the line-up with the potential to blow these away if getting decent ground at Ripon on Sunday."
Whenever you look at Saturday's cards and see one of the ITV races is the Grey Horse Handicap, you just know one of the more low-key weekends in the calendar has arrived!
That is a touch unfair as all sports have to have their quiet periods - and the Ebor meeting is next week - but not even the most positive of our racing pundits on the box is going to be bigging up this weekend fare.
But we don't need top-class racing to unearth good betting opportunities, and where there's muck, there's brass.
Anyway, let's ditch questionable phrases such as that, and home on in on potential ante-post bets on Saturday.
Storm warning
I started a new feature last week (which seemed to go down well) when listing horses that have more than one entry, and I will continue it here by listing them at the end.
For your information, we featured seven ante-post races last week and only one horse won (Chil Chil in the 6f handicap) won after being given more than one option.
Aside from that aspect, the waters are further muddied by the fact that storms are forecast on Thursday and Friday across the country (earlier in some places), and that seems to include Newmarket and Newbury, so we certainly cannot precede on the basis of fast ground this week.
Indeed, it could well be soft everywhere before too long.
Changeable going is a factor that ante-post punters can do without, so you probably need a ground-versatile horse to be on the safe side. But the going is likely to dictate where these types go, so it is a double-edged sword.
Making sense of the Newmarket minefield
Let's start with the ITV races at Newmarket then, with the fillies' nursery first up. Or it was until the ITV schedule appeared to change on Tuesday morning, but I have done the work now, so I am leaving it in! (it is now at 15:50).
The striking thing here is that five of the top six in the Betfair Sportsbook's market have alternative engagements, so good luck to the odds-compilers and punters alike here.
I wouldn't have priced it up, or bet on it, myself.
That said, Ventura Diamond is the predictable favourite at 2/1 as her Goodwood win was franked by the runner-up winning well at Windsor on Saturday, but she is also in a more valuable Ripon conditions race on Sunday (for which she is also favourite with the books that have priced that race up).
The 1m4f handicap at 14:05 now starts the terrestrial action at Newmarket, and if ITV think having the 26-strong entry on the box gives them a good chance of a big field then they may have to think again as a whopping 19 of the 26 are at least doubly-entered, with four of the field declared at the overnight stage on Thursday,
Likewise, an amazing 22 of the 31 entries in the 3yo 7f handicap at 14:40 could go elsewhere so, once again, very good luck if you are backing any of those.
Tinker Toy is the 6/1 favourite after winning his first two starts but he is also in at Doncaster (where he won last time) on Saturday Newbury on Sunday.
Annoyingly, Tiger Crusade, whose Doncaster defeat of Society Lion has been franked time and again, also has the option going back there this weekend, otherwise he would have been a definite bet at 10/1 at Newmarket.
He ran perfectly well when punted off the boards - well, he would have been had we had on-course bookmakers - at Ascot last time but the suspicion he is better than he showed there, as he probably wasn't ideally positioned on the far side. He is apparently rated far better than his current mark.
There is a further doubt about his running too, as the owner and trainer also have 14/1 chance Rovaniemi (this is his sole weekend entry) in here and he would also certainly be of interest if he lines up. He, too, has shaped as if better than his current mark on more than one occasion.
I think you have to focus on the nine with no alternative options but, even then, it looks an absolute minefield.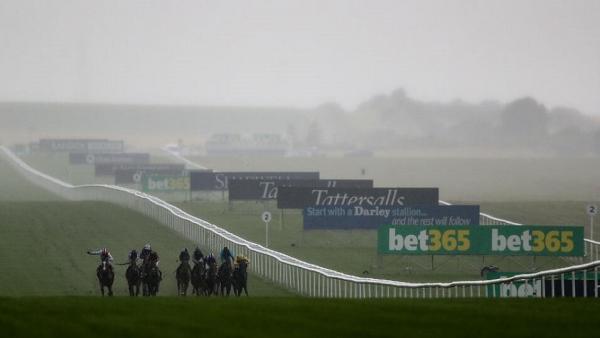 Not a lot makes me chuckle but I did laugh when seeing Glenamoy Lad entered for the Grey Horse Handicap at 15:15, because he is a bay.
And then someone else point out that 6/1 chance Quick Breath (also in at Chester on Friday) is a bay, too!
We can rule them out of this 17-runner handicap then - unless the paint brush comes out - in which five of the field have opportunities elsewhere this week.
We know Case Key will be coming here if he is fit and well, as he won this race in 2017 and 2019, as well as finishing third in 2016, but the layers are anything but stupid, so he is probably their 5/1 favourite by default. And rightly so.
The fact that he bumped into a filly probably 30lb well-in when second to subsequent scorer Aristocratic Lady at Yarmouth last time underlines the wisdom of him being installed as the most likely winner.
Newbury
Over to Newbury then where, remarkably, two of the four ITV offerings feature races in which none of the horses hold other weekend entries.
Weekend entries is the key though, as I imagine some in the Geoffrey Freer (15:00) and Hungerford Stakes (15:35) may well be kept back for York next week.
The Sportsbook have clearly had one eye, and then some, on the possibility of a late-week deluge as they make mudlover Morando their 5/2 favourite in the Geoffrey Freer.
But if the rain misses then you are probably on a loser, as all his best form has come on good to soft or worse, with nothing to show on fast.
This is one race which really is best left to the weekend when we will hopefully have a more accurate handle on the ground come Friday. It's a very trappy race to call even without that variable.
'Class action of the weekend'
The Group 2 Hungerford Stakes is the class action of the weekend and connections of Limato will be praying the rain stays away for their star 8yo.
However, at this stage and with the forecast, all roads must lead to the 2/1 favourite One Master, which is unfortunate as horses with that price-tag are of no use to us on Fridays let alone in ante-post markets!
But the dual, ground-versatile Group 1 winner did very well to win at Goodwood last time and I imagine she will take plenty of stopping if lining up on Saturday. I wouldn't be inclined to oppose her at this stage, for all 16 are currently in the field.
The 11-runner Washington Singer Stakes (sorry, I am old-fashioned) at 13:50 is quite clean in the respect that only William Bligh and Choritzo have alternative engagements this week, but again some could decide to wait sand re-route to York.
So this race could badly cut up anyway.
For what it is worth, Newmarket winner Dhahabi is the Sportsbook's 3/1 favourite, but the race doesn't have a better appeal as it stands.
Ten of the 17 entries in the Cold Ash Handicap at 14:25 have other weekend options, so this was easily whittled down (by me, anyway).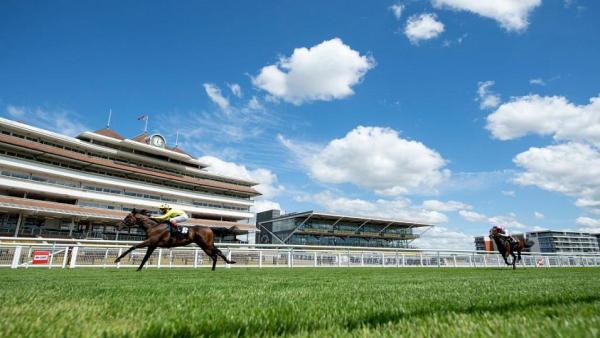 Afaak (6/1) would be my idea of the clear favourite after his Goodwood third, and Mystery Power (10/1) is interesting on his handicap debut off a falling mark.
I could not put anyone off Afaak at 6s, as he acts on any ground and has been left alone by the handicapper for that excellent Goodwood run in first-time blinkers - however, Jim Crowley has been jocked up on the other horse, Jahbath, at the time of writing, so make of that what you will - but the Sportsbook really has left a tempter out there with the 20/1 about Breden.
Callum Shepherd is already jocked up on the horse, and Breden is three from three at this track, as well as having an excellent record when fresh.
Furthermore, he has slipped back down to the same mark as when third in last season's Lincoln.
So on the face of it, the 20s is huge - until you factor in he is a 10yo now, the form of the yard is an obvious worry and, perhaps biggest of all, the weather forecast.
Even if it turns good to soft, his withdrawal history suggest he will not be risked on anything worse than good, so the 20/1 really has to be resisted at this stage. If the forecast is right, we really could be looking at soft ground.
King Carney is the other interesting horse in the line-up, having been gelded since his last start, as a mark of 100 underestimates his talent if they can get him right.
At 14s in the marketplace, he is a runner - not least because he is proven on soft if any significant volume of rain duly arrives - but there is a fair bit of guesswork involved with him. I wouldn't be laying him at 14s though, that is sure.
Trust me, I would rather be tipping horses, but, as regular readers will know, I only put up what I back and I honestly could not find a Saturday bet with so many doubts lingering.
Thoughts on Sunday's Great Wilfrid
The Betfair Sportsbook have priced up two Sunday races too - by the way, keep an eye on the French decs if you are betting in the St Hugh Stakes as 5/1 chance Miss Jingles and Bay Of Whispers are entered in Deauville at the weekend - and the Great St Wilfrid at Ripon (15:15) will be the biggest betting event on the Sabbath, so I have taken a look at that sprint handicap.
I have found easier puzzles to solve than this 40-runner affair though.
The going at Ripon is currently good and a couple of weather sites suggest the area is not set to get too much rain, with the possible exception of Sunday itself, which is not helpful. So, again, you are looking for a ground-versatile horse here.
Last year's winner Dakota Gold is an obvious candidate, as are other usual suspects like 2018 scorer Gunmetal, Meraas and Kimifive, but 8/1 chance Motagally is the one in the line-up with the potential to blow these away IF getting decent ground.
He dismissed last weekend's impressive scorer Chil Chil with ease at Bath last time, and I suspect a 8lb rise will not stop him following up wherever he runs next.
But worsening ground might, as his record to date suggests any ease is a fair negative. He is one to back once we have a better idea of the ground then.
Arecibo is probably the most solid each way proposition at 10s as he can handle any ground and is in form, and is very likely to fall in one day in a big handicap like this.
But, given his non-winning profile, I imagine he will be a double-figure price on the day (there is likely to be a maximum field of 20), so there is no point backing him now.
Good luck if you backing ante-post this week, but I am not.
The weather forecast makes it too difficult for me - impossible in places - but hopefully my ramblings, and entry stats and hints below, have been of some help.
Soz.
Double-entered horse on Saturday & other points of note
13:50 Newbury: Choritzo, William Bligh
14:25 Newbury: Blown By Wind, Kasbaan, King Ragnar, Modern Millie, Oh This Is Us, Orbaan, Ouzo, Overwrite, Tempus, Zhui Feng
15:00 Newbury: NONE (but some could maybe be redirected to York next week)
15:35 Newbury: NONE (but some could maybe be redirected to York next week)
14:05 Newmarket: Mankayan, Frontispiece, Dubai Instinct, Rake's Progress, Mr Carpenter, Knowing, Agent Basterfield (also entered overnight on Thursday), Potenza, Mafia Power, Without a Fight (entered overnight on Thursday), Angel On High, Solar Screen, Boss Power, Overpriced Mixer (entered overnight on Thursday), Ispahan, Iron Heart (entered overnight on Thursday), Grinling, Salamanca School, Noonday Gun
14:40 Newmarket: Endowed, Aroha, Ayr Harbour, Blackcastle Storm, Captain Claret, Dashing Roger, Embolden, He's A Keeper, Karibana, Kinsman, Mottrib, Powertrain, Raaed, Recall The Show, Shouldering, Sun Power, Theotherside, Tiger Crusade, Tinker Toy, What An Angel, Ziggle Pops
& NB: Starshiba is due to run at Salisbury on Thursday
15:15 Newmarket: Endowed, King Of Tonga, Revolutionise, Ugo Gregory
Presumably not eligible (as bays): Quick Breath, Glenamoy Lad
& NB: Markazi is due to run at Lingfield on Tuesday night. Prince Of Rome ran at Leicester on Monday, Split Down South is due to run at Kempton on Wednesday
15:50 Newmarket: Galah, Great Vibes, Rainbow's Pony, Teodolina, Ventura Diamond
& NB: Monza City ran at Leicester on Monday