Ashes Third Test: Five things to look out for ahead of Headingley showdown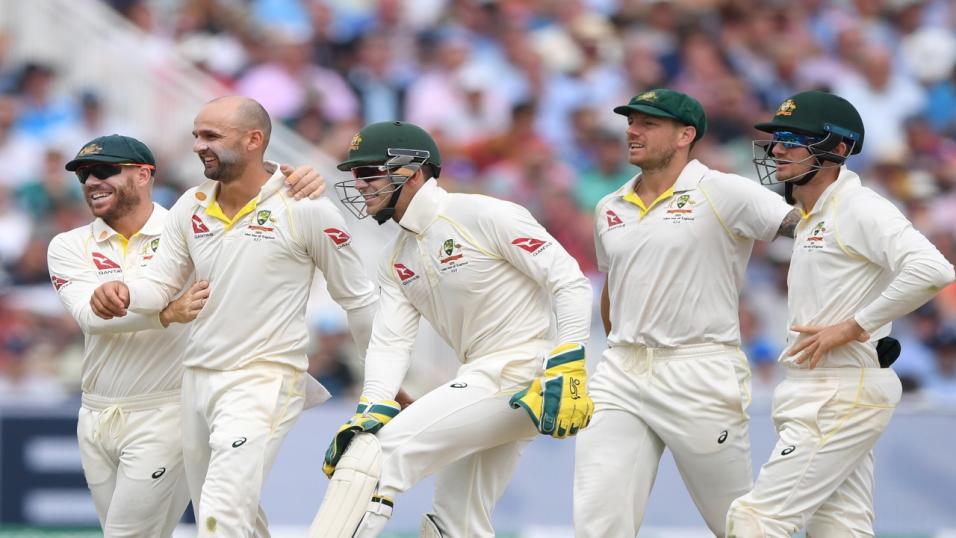 Australia celebrate another 'Pom' wicket
A Jofra Archer-inspired England battled gamely at Lord's but they remain 1-0 down going in to the Third Test at Headingley this week. Jamie Pacheco expects plenty more short stuff as he looks ahead...
"Surely both Roy and Denly are drinking in last-chance saloon. Not just in terms of the Ashes but probably their Test careers as a whole."
Battle of the bouncers
It was one of the big talking points after the Lords's draw. More precisely, Jofra Archer's use of the short ball that saw Steve Smith hit first on the arm and then on the neck, the second blow ultimately resulting in him first retiring hurt (he came back to bat and got out shortly after) and then being ruled out of the final day of the match with concussion. Ashes debutant Marnus Labuschagne was another player to 'wear one' though luckily the blow he got had fewer consequences.
It's one of the hardest things for non-cricket lovers to get their head around; no pun intended. Fast bowlers aim deliveries at the batsman's throat or head but (for the most part) are genuinely concerned or upset when they hit them. But it's all part of Test cricket and will remain a weapon in the armoury of the pace men for the time being, at least.
Australia by the way, may be tempted to fight fire with fire. They have their own tall, fast, mean bowler in Mitchell Starc, may choose to play him in this game ahead of Peter Siddle and give England a taste of their own medicine.
Will we see Steve Smith?
That blow to Smith's neck may just turn out to be the most important act of the whole Series. It made little or no difference to the second Test in the end but could make all the difference if he misses the Third Test.
Reminiscent of the famous Bodyline series where plans were put in place to specifically limit the run-scoring abilities of Sir Don Bradman, England may have just found Superman Smith's kryptonite and he comes armed with a broad smile and a heavy gold chain.
It's not yet known if Smith, recovering from mild concussion, will be passed fit to play at Headingley. If he doesn't, it will be an instant boost to England's chances of winning the match ([1.94]) and the Series ([3.4]). If he does, his battle against Archer will make for compelling viewing.
Roy and Denly drinking in last-chance saloon
Rory Burns still has plenty of credit in the bank after a century and a fifty have made him England's top runscorer so far in the series with 226 runs. Even if his technique leaves a lot to be desired for disciples of the cricket manual.
The same can't be said of the other two junior members of England's batting line-up. Jason Roy has 40 runs from four knocks which to put it into context, is 66 runs less than Chris Woakes, who bats seven places below him. The aforementioned Labuschagne has 19 runs more than Roy despite having batted just once.
Joe Denly in turn has 85 runs so far this series and continues to come across as what many of us suspected he was all along; a perfectly good county player who if he was that good, would have played a lot more Tests than the five he has at the age of 33.
All three have been selected for Headingley. If you want to take the kind view: the England selectors are backing their players. One last time at least. If you want to take the less kind view: the county game has so little quality at the moment in terms of batsmen that they didn't have anyone better to call up.
But surely both Roy and Denly are drinking in last-chance saloon. Not just in terms of the Ashes but probably their Test careers as a whole.
Broad and Buttler could come good
The last time England were playing at Headingley, Stuart Broad and Jos Buttler had both had a pretty good game against Pakistan.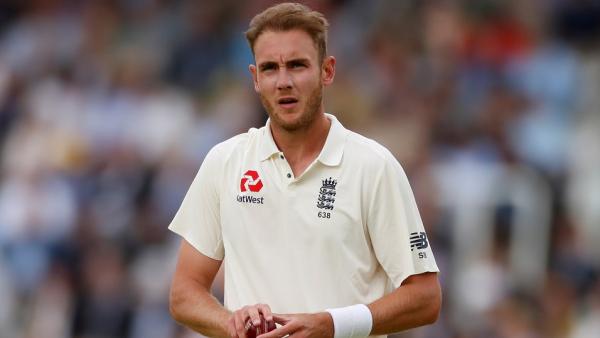 Last summer Broad took three wickets in each of Pakistan's innings, going at 2.53 runs an over in the first innings and 2.33 in the second.
Jos Buttler's first innings 80 was one of just two scores in the match to have gone past the 50 mark and earned him the man-of-the-match award. Headingley provides Buttler with a chance to get some much-needed runs at a ground that he will have fond memories of.
As for Broad, it gives him a chance to put some further daylight between himself and the other English bowlers to end as England Series Top Wicket-Taker honours. With 10 wickets so far, he's the [1.7] favourite on the Exchange, though the threat of Archer (five wickets) looms large. The Sussex man is currently [4.1]
Weather forecast suggests the draw is highly unlikely
The forecast for Leeds is pretty good and that's not something you get to hear every day.
There's about a 5-10% chance of rain for each of the five days and considering that we almost had a result at Lord's despite losing the best part of two days to the rain, we should really get one here. Especially with Headingley's reputation for assisting swing bowling when it's overcast; which it almost certainly will be.

It explains why the draw is way out at [7.4] in the betting. England are [1.94] but as hinted already, it may well become considerably bigger than that if Smith is ruled ok to play. Such is one man's importance.