Sydney Sixers v Perth Scorchers: Five things to look out for in the BBL Final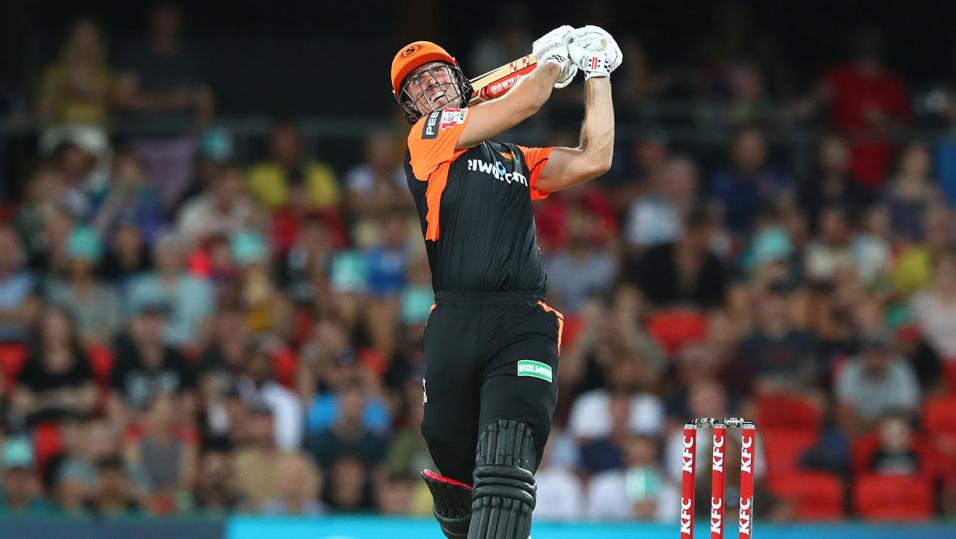 Mitch Marsh is a man for the big occasions.
Will bad boy Mitch Marsh make the most of his reprieve? Will Joel Paris finally get a game? Jamie Pacheco talks us through five things to look out for at the SCG...
"A man for the big occasion, Marsh is 6/1 to be Scorchers' Top bat (a good price if he's promoted again), 16/1 to be Top Match batsman and 12/1 for man of the match. It's the first one that makes most appeal."
Sydney Sixers v Perth Scorchers
Saturday 6 February, 08:40
TV: live on BT Sport
Philippe eyes up BBL Top Bat award
Josh Philippe doesn't seem like the sort of man to be too fussed about stats, numbers and awards but if there's one number he might be aware of, it's 45. That's the number of runs he'd need to overtake Alex Hales' 543 for the season, with 44 seeing them tie at the top.
Philippe has been brilliant this season and it's not just the number of runs he's scored or how quickly (strike rate of 150 for the tournament), either. Those lofted drives and perfectly nailed sweep slogs have been a joy to watch all BBL and a call-up to the Australia T20 side to tour New Zealand is no more than he deserves.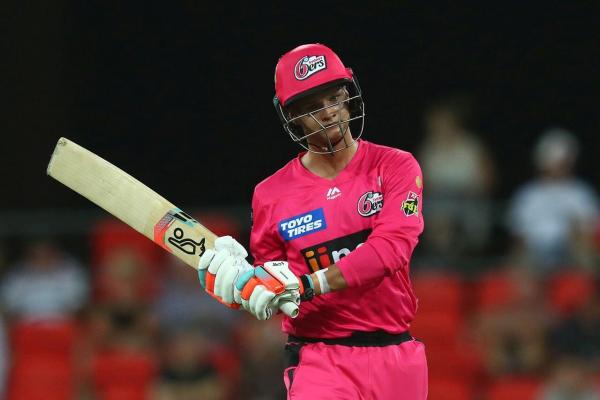 He's currently around the 2.89/5 mark to get those 45 runs and be the BBL's top runscorer, 5/2 to be the Sixers' top batsman on the night and the 6/1 favourite to be man-of-the-match in the big final.
James Vince (442) and Colin Munro (441) could theoretically still overtake Alex Hales by getting 102 and 103 runs respectively in the final and also beating Philippe's total but odds of 23.022/1 on Munro 60.059/1 on Vince tell their own story.
Last ever X-Factor sub?
When considering how lucky BBL players from the Sixers or Scorchers are to be playing in a big Big Bash final at such a great venue to round off a wonderful tournament, spare a thought for the Scorchers' Joel Paris.
Fast bowler Paris has been an X-Factor substitute in every match for Perth this season but hasn't got a game yet. In fact, the Scorchers are the only side this tournament not to have used an X-Factor substitute.
Considering they're marginal 1.9620/21 favourites to win the tournament, maybe they were right in their 'if it ain't broke then don't fix it' policy.
For what it's worth, I don't have a huge problem with it either way. If a team feels the change will improve their fortunes at the 10-over mark of the first innings, then go for it. If not, then stick with your original XI. The game will keep on evolving and you just have to embrace the changes, whether in this case you use the rule, or not.
The only loser in all this is the player being hooked. Or poor old Paris.
The BBL haven't yet confirmed whether they'll keep the rule for next season meaning this could possibly be the last time you see an X-Factor sub. It's just unlikely to be Paris.
Silky boundary skills
Jordan Silk missed out on a 'most improved player' award (there wasn't one in the end) when I handed them out a couple of days ago, but he gets a mention now.
For years I've watched him play in the Big Bash and wondered what all the fuss was about, thinking him incredibly fortunate to play so much for such a successful side when he was no more than an excellent fielder who could smash it a bit in the middle-order.
It's not often that at 28 a player makes so much progress from one season to the next but that's exactly what's happened.
Over his whole BBL career he's averaged 30 with a strike rate of 124 yet this season has improved those numbers to an average of 36.5 and a strike rate of 144. So, we're talking significant improvement here, by far his best season yet.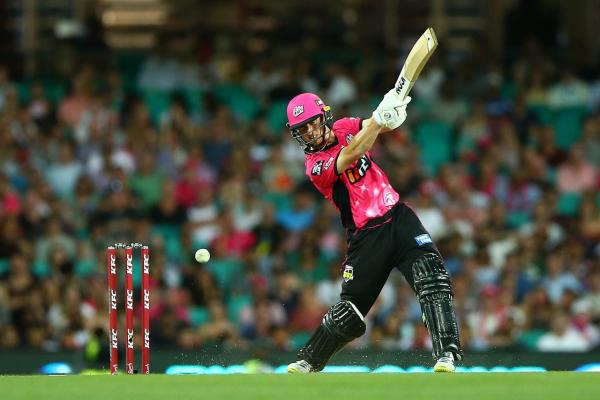 Normally batting at five, he's shifted between rotating the strike well and running hard and some big shots when the ball has been bowled in his areas. Not everyone can have the talent of a Glenn Maxwell, Philippe or Usman Khawaja when it comes to effortlessly timing it to all parts when in the mood and he's one of those who gets every last bit of talent he has out of himself.
Meanwhile, his fielding has just been superb as usual with no shortage of those 'borderline' boundary catches where they chuck it back into play and catch it, to go with the more conventional catches: he's taken 15 catches in all, the same as wicket-keeper Philippe.
It's 8/1 he top scores for the Sixers, which he managed three matches ago against the Hurricanes, scoring 78.
Big chance for mixed bag Mitch Marsh
It's been a strange BBL for Mitch Marsh. He started by handing over the captaincy pretty late in the day to Ashton Turner, almost on the eve of the tournament.
He bowled a bit in the first few games, and extremely well actually. His 11.3 overs went for just 6.52 an over and yielded four wickets. Then he got injured, couldn't bowl anymore and just focussed on his batting.
Batting at five, he often only arriving at the crease with five or six overs to go as a result of the Scorchers' Top 4 being so strong; he finished with six not outs in 13 innings.

Despite limited opportunities, he still struck 304 runs at a brilliant strike rate of 149, the second highest among the Scorchers after Ashton Turner.
And when given the chance, he cashed in. In Friday's win over the Heat, he was promoted to three after their flying start and smashed 49 off 28 before the rain came, a knock that alongside Liam Livingstone's 77 off 39 meant the Heat had far too much to do in reply.
The truth is he shouldn't even have been playing after his outburst towards the Umpire who (wrongly, admittedly) gave him out against the Sixers in the Qualifier. It earned him a 5,000 AUD fine, small fry for a regular Aussie international with an IPL gig. What it should have earned him was a suspension for the remainder of the tournament.
But that was the decision and here he is.
A man for the big occasion, he's 6/1 to be Scorchers' Top bat (a good price if he's promoted again), 16/1 to be Top Match batsman and 12/1 for man of the match. It's the first one that makes most appeal.
Starc watches from the sidelines
If Marsh is a player who could easily not be in the final, then another Mitch, Starc, is one who easily could. But won't.
Starc actually signed up to play for the Sixers this season knowing that at best he might play three or four matches at the back end of the tournament after returning from Test duty.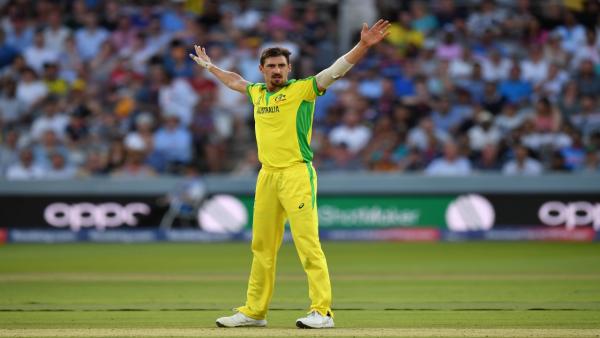 He wasn't fit up to now but was passed fit ahead of the final. But the Sixers decided not to pick him anyway, apparently a mutual decision.

It's one I like. Aside from the fact that it's a risk to bring in a player 'cold' like that having not played a single BBL game all season, it would have been even harder for Starc, given he'd been playing Test cricket for the past two months. Same sport yeah, but totally different game.
Another reason would have been that they've had set plans in terms of who bowls what and when and that a new bowler coming into the side may disrupt them. This argument is admittedly a little flawed: this is Mitchell Starc we're talking about.
It doesn't matter when you bowl him, he's world class.
But I reckon they also considered how unfair it would have been on a Ben Dwarshius or Jackson Bird to have Starc parachuted in for the final when they did all the hard lifting for 15 games. The return of Sean Abbott from Test duty already meant it was the end of the road for Jake Ball at this year's Big Bash. And if it was mostly a 'human decision', then good on the Sixers.
So with no Starc, it will be left to Abbott (3/1), Dwarshius (3/1), Bird 97/2), Steve O'Keefe (7/2), Carlos Brathwaite (4/1) and Dan Christian (5/1) to battle it out for Sixers' top bowler honours.

Discover the latest articles
Read past articles