Betfair Exchange: Free bets are now available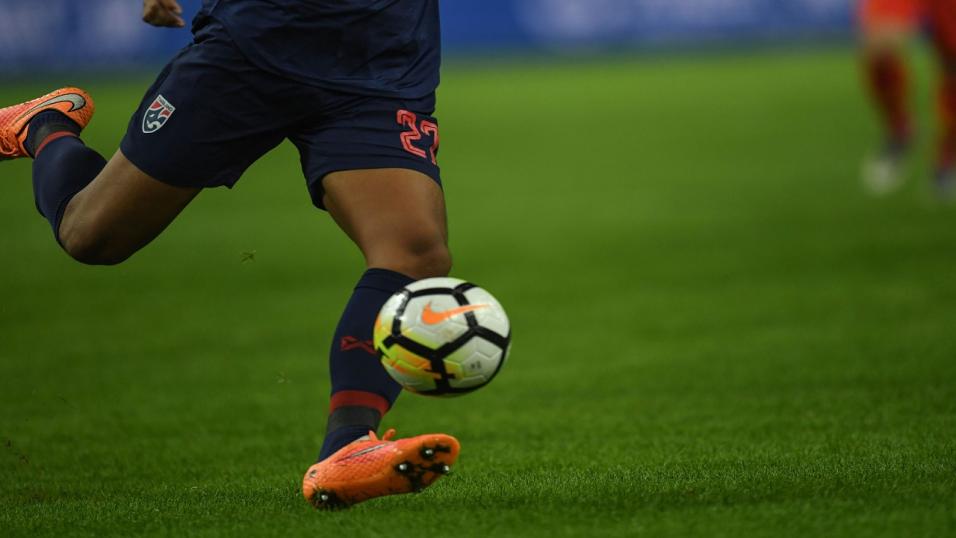 Will you hit the back of the net with a free Exchange bet?
In an exciting development Betfair customers can now benefit from free bet tokens...
Betfair Exchange customers will now be able to receive and use Free Bet tokens to use on the Exchange, much like those currently in use on the Betfair Sportsbook.
This is an exciting development which means we can give customers more than ever before, so watch out for more promotions on our website over the summer and into the new football season. We will also be sending promotions to customers via e-mail, so be sure to update your communications preferences here.
We've prepared a short step-by-step guide to help you get to know this new feature.
Much like when using a Free Bet on the Betfair Sportsbook, when you have a Free Bet it will appear in your betslip.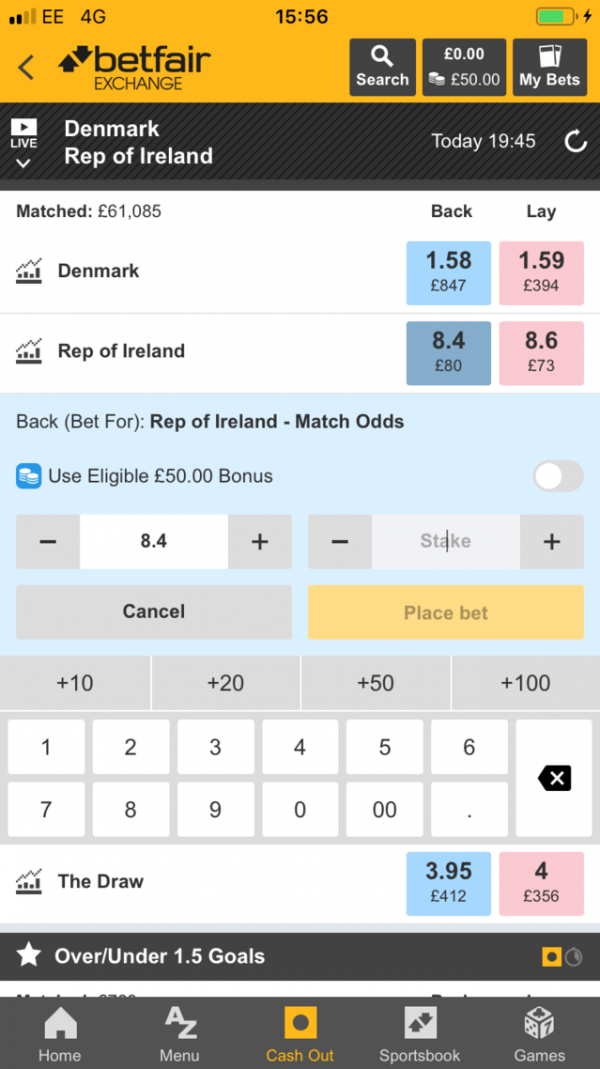 If you want to use your Free Bet rather than your real money funds then be sure to switch the toggle "on".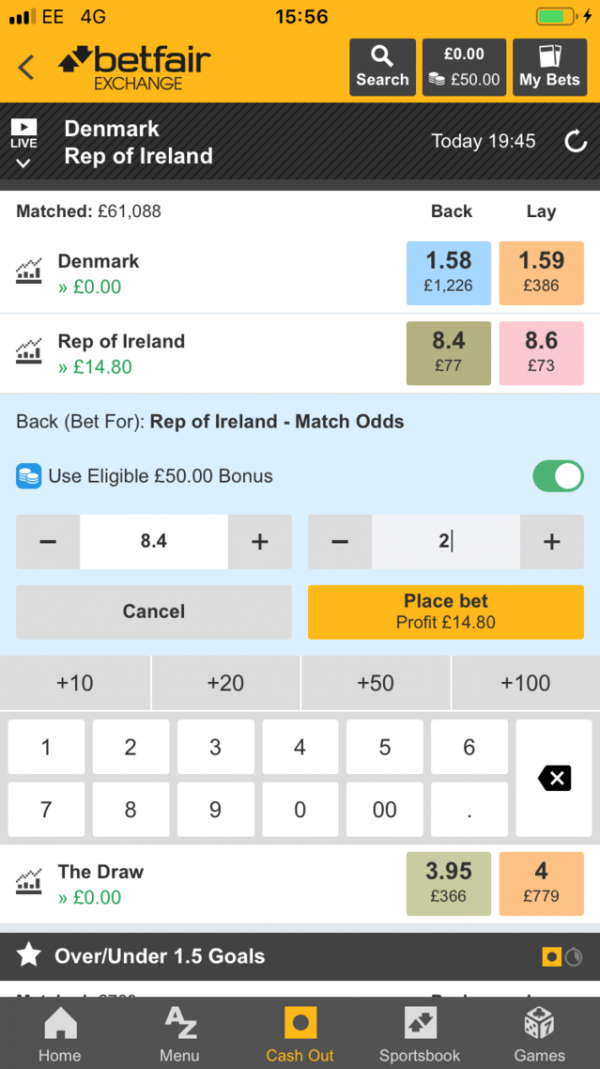 Your bet confirmation screen will then confirm that you are using your Free Bet.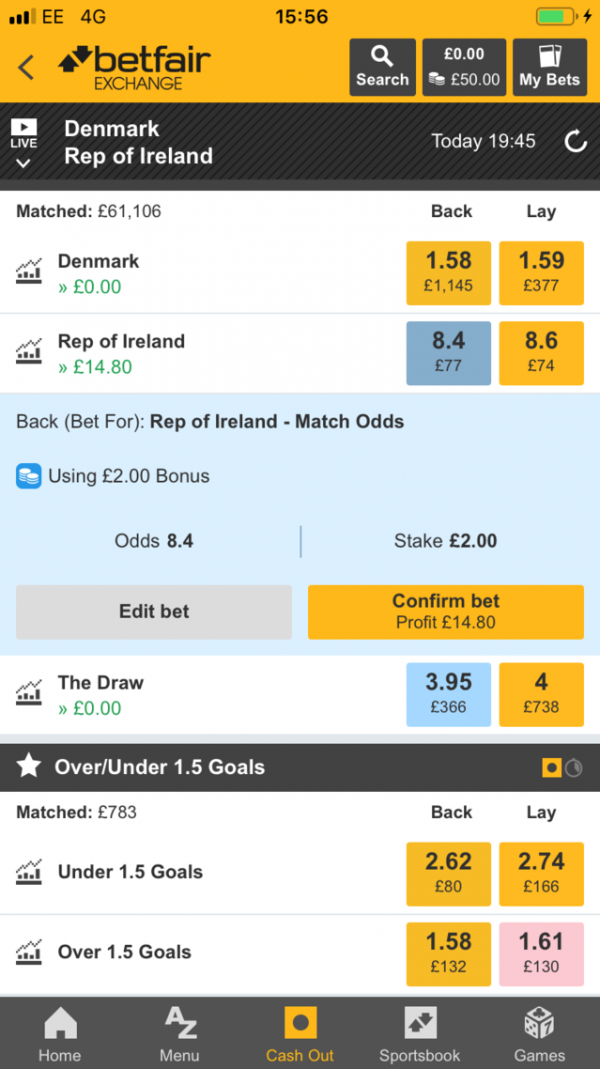 Free bets will then be confirmed in the bet receipt.

Free bets FAQs
Are these free bets available on Desktop? They aren't yet, but we'll be looking to release this towards the end of 2019.
Can I use this on lay bets? Yes. When using for a lay bet, the value deducted from your bonus wallet is the liability of the bet, not the stake.
How will I qualify for a free bet? We'll be offering free bet rewards to some of our promotions, so be sure to check the relevant promotional T&Cs that you'll be able to find in our Promotions Hub or your e-mail. An example might be to bet on a certain fixture and receive a free bet in return.
What sports and markets can I use this on? This is not available on some sports including Horse Racing, Greyhound Racing Golf and a few smaller sports. Most markets are included however Asian Handicaps, Spreads & Totals and Line markets are not. Again, we are working on this and hope to make these sports and markets available later in the year.
If my free bet wins do I get to keep the stake? In most cases the stake is not returned, however please always refer to the promotion-specific T&Cs if in any doubt.
Can I use this on the Betfair Sportsbook? Exchange free bets can only be used on the Exchange. Likewise, a Sportsbook free bet can only be used on the Sportsbook.
Where can I find free bets on site? You will be able to view your Free bet balance in the homepage header and in My Account under the bonus balances sections.
If I place a free bet on the Exchange mobile app, what will I see if I'm using the Desktop? Your P&L won't be fully updated on the desktop version of the site, so you will have different P&Ls across the two sites. When using free bets on any market, your mobile P&L should be considered the point of truth.
Can I Cash Out an Exchange free bet? You can use Cash Out while using a free bet (subject to the normal market rules regarding Cash Out availability). The Cash Out offer will not include the value of the free bet.
Discover the latest articles
Read past articles