Ten Finalists for 2013 Poker Hall of Fame Announced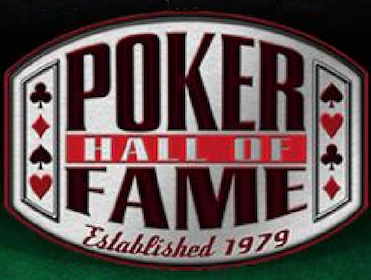 The 10 finalists have been selected for the 2013 class of the Poker Hall of Fame
The 10 nominees for the 2013 Poker Hall of Fame have been announced with a few new candidates as well as several back for another try at gaining entry into poker's most exclusive club. Those making it onto this year's ballot include Chris Björin, Humberto Brenes, David Chiu, Thor Hansen, Jennifer Harman, Mike Matusow, Tom McEvoy, Carlos Mortensen, Scotty Nguyen, and Huck Seed.   Starting in 2009, the World Series of Poker began inviting the public to nominate candidates each year, with the Poker Hall of Fame Governing Council then producing a list of finalists from the nominateds. From there a panel consisting of the current living Poker Hall of Fame members as well as invited members of the poker media will cast ballots to determine who among the group will join the 44 members of the Poker Hall of Fame. Once again I have been invited to participate as a voter. If the process remains the same as in past years, I will be able to vote for as many as three candidates among whom I'll have to distribute a total of 10 points. Ballots are due back by October 11, at which point the WSOP will add up everyone's votes and the two candidates receiving the most points will earn entry. A special ceremony will be held in November at the Rio All-Suite Hotel and Casino as part of this year's November Nine to honor the inductees. Here are the criteria by which candidates are to be judged: * A player must have played poker against acknowledged top competition
 * Played for high stakes
 * Played consistently well, gaining the respect of peers
 * Stood the test of time
 * Or, for non-players, contributed to the overall growth and success of the game of poker, with indelible positive and lasting results Last year another item was added to the list of criteria that required candidates to be at least 40 years old, a rule that excludes people like Phil Ivey or Daniel Negreanu from being nominated or voted in just yet. Interestingly, that last item regarding "non-players" doesn't really apply to this year's group, as all ten of the candidates are accomplished players who have enjoyed significant success. In fact, all ten of them have won at least two WSOP bracelets, with four of the candidates being WSOP Main Event champions (McEvoy, Seed, Nguyen, and Mortensen). As has been the case when I have voted before, the decision is not a simple one. Here's a look at all 10 nominees: Chris Björin is back on the ballot for a second straight year, one of six players out of the 10 who were born outside of the United States. Originally from Sweden, Björin now resides in London although the 65-year-old travels extensively to play a full tourney schedule. He's won two WSOP bracelets, has 68 WSOP cashes (dating back three decades), and has cashed in the Main Event seven times. He's tops the list of players from Sweden in tourney winnings with more than $5.5 million in cashes.  Humberto Brenes finds himself a first-time PHOF nominee this year after having earned two WSOP bracelets, more than 70 WSOP cashes, over $6 million in career tournament earnings, and served as an important ambassador of poker to Central and South America. The 62-year-old Costa Rican has cashed in the WSOP Main Event nine separate times, including finishing fourth in 1988. David Chiu is back on the ballot for a second year in a row, his candidacy having been bolstered by picking up a fifth WSOP bracelet last summer. Originally from China and now a U.S. citizen, the 53-year-old has also won a WPT World Championship while amassing nearly $7.7 million in total tourney earnings. Thor Hansen also makes a second appearance as a Poker Hall of Fame finalist this year. Much like Brenes is to his part of the world, the 66-year-old from Norway is known as an important figure in Scandinavia, sometimes referred to as the "Godfather" of Norwegian poker. Hansen has won two WSOP bracelets, has 48 total WSOP cashes, and has earned just over $2.9 million in tournaments while also having a long career of cash-game success. Jennifer Harman is a candidate again, having been nominated each of the last four years. Harman is the first woman ever to win multiple WSOP bracelets in open events, picking up two total. (Vanessa Selbst is the only other woman to do so.) Besides being a top cash-game player, the 48-year-old Nevada native has earned almost $2.7 million in tournaments over the last two decades. Mike Matusow won the NBC National Heads-Up Poker Championship earlier this year, then picked up his fourth WSOP bracelet over the summer and now finds himself nominated for the Poker Hall of Fame for the first time. Originally from California, the 45-year-old has amassed just over $9 million in tournament winnings in a career stretching back to the mid-1990s, including being one of the few players of the modern era to make the WSOP Main Event final table twice (in 2001 and 2005). Tom McEvoy is on the ballot again, and in fact has been a nominee every year since 2009 when the current voting process was initially established. The 1983 WSOP Main Event champion -- the first ever to win after having qualified for the tournament via satellite -- has four WSOP bracelets total and just under $3 million in lifetime career tourney earnings. The 68-year-old Michigan native has also authored and co-authored numerous poker strategy texts and pioneered efforts to rid poker rooms of smoking. Carlos Mortensen made it onto the ballot this year for the first time following a groundswell of support over the last year plus an impressive 10th-place finish at this summer's WSOP Main Event. That finish only added to his long list of accomplishments for the 41-year-old that includes the 2001 WSOP Main Event title, two bracelets overall, and career tourney earnings of more than $11.4 million. Born in Ecuador and having lived most of his life in Spain, the "Matador" also has had significant success on the WPT where he's won three titles including a World Championship in 2007. Scotty Nguyen, like McEvoy, is back on the ballot for a fifth consecutive year. The 1998 WSOP Main Event champion has five WSOP bracelets total (including one in the $50K H.O.R.S.E. event), plus a World Poker Tour title. Originally from Vietnam and now a U.S. citizen, the 50-year-old has amassed more than $11.7 million in career tournament winnings. Huck Seed rounds out the 2013 Poker Hall of Fame ballot after being nominated for a second time following his being a finalist in 2011. Originally from California, the 44-year-old has won four WSOP bracelets including a Main Event title in 1996 while earning almost $7.6 million in tourney winnings over the last two-plus decades. Unlike has been the case in recent years, none of these candidates seems obviously head-and-shoulders above the others, which should make this year's vote all the more intriguing. One would think McEvoy, Nguyen, and perhaps Harman might be favorites given the fact that they've appeared on the ballot numerous times before, but a result is harder to predict this time around than in years' past. Who among these 10 candidates do you believe deserves to be inducted into the Poker Hall of Fame?
All ten of the candidates are accomplished players who have enjoyed significant success at the tourney tables. In fact, all ten of them have won at least two WSOP bracelets, with four of the candidates being WSOP Main Event champions (McEvoy, Seed, Nguyen, and Mortensen).
Discover the latest articles
Read past articles