GSOP 9 Event #16: the_timoros Claims Top Honours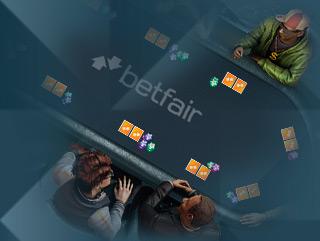 Event #16 of the Grand Series of Poker 9 (GSOP) saw the action revert to a freezeout format, albeit freezeouts with $115,000 in guaranteed prize pools. It was the_timoros who claimed top honours in the $162 buy-in tournament, walking away with a seat to the $5,000 Grand Slam and $25,673 in prize money.
GSOP 9 Event #16: $150+$12 No Limit Hold'em ($100,000 Guaranteed)
I had a good feeling about Event #16 after just seven hands when my preflop raise with Kc-7c was rewarded with a Ks-Kh-Jc flop, followed by a Jh turn and a 4c river. I was paid off by As-Js. However, that was the last of the real action until the 100/200/20a level when I doubled my 15 big blind stack with a pair of red queens against the pocket jacks of dangyo, then shortly afterwards my Ah-Kh beat kasspav1981's black sixes to push me to 50 big blinds. How quickly this game can turn on its head.
From there I seemed to be the slayer of short stacks. Ace-king defeated ace-six and Ks-9s bested Kc-4c. I then got my stack in with Kc-Qs versus the dangerous ONTOPER123's red queens on a 10h-Jd-10c flop and caught a king on the turn to send me upwards of 35,000.
The climb continued until my king-queen lost to pocket eights and then I was completely crushed by during the 1,500/3,000/300a level when fellow Betfair player Scumbrian open-shoved 27,700 chips with Ah-2d and I snapped him off with Kc-Kh. The 7h-5c-3h flop received some groans, the 2h turn even more and the 8h river was awful. That left with me 60 chips and I was eliminated the very next hand in 62nd place for a $305 score. Scumbrian went on to finish in 26th place for $652.83, so at least my chips were partly put to good use!
Finishing ahead of Scumbrian and I were the likes of landmine88 (25th), RL_22 (23rd) and two players who managed to navigate their way to the final table. Margo1988 finished third for a bankroll-boosting $5,630.63, whilst vasilisd2 was eliminated in third place for $10,282.00! Superb results boys and girls, well done!
GSOP 9 Event #16 Statistics
Total entrants: 809
Team Betfair entrants: 143 (17.68% of the field)
Team Betfair cashes: 20 (13.99% ITM)
Team Betfair winnings: $23,160.10
GSOP 9 Mini-Event #16: $20+$2 No Limit Hold'em ($15,000 Guaranteed)
The mini-event #16 was another tournament that I got off to a good start in, thanks to making a flush within the first 10 hands. Suzyspit88 open-limped in middle position, Slimball17 was to her direct left and they called. I called with Ad-2d in the cutoff and xVoxPopulix checked their big blind. The 5d-9d-Qc flop went check, 105, call, call, fold, leading us to the 4c turn. Here suzyspi88 bet 345 into the 450 pot and only I made the call. The 7d river gave me the nutlings so when the action was checked to me, I bet 560 into the 1,700 pot and was insta-called and I won, obviously.
The chips won in that hand were lost with pocket kings when Slimball17 check-called to the river only to shove when it paired up, but I then won a monster-potten with black nines when I got my chips in on a 2c-Jc-9d flop against As-Jd and Ah-Qd. Kerching!
That was it for big pots until the 150/300/30a level when GoGoG1rl was taught a lesson on why not to commit your chips with second pair no kicker! They opened to 600 on the button, then called when I three-bet from the big blind to 1,350. The flop fell 4s-7s-9h, I lead for 2,250, villain moved all-in for 7,347 and I called. Fish, sorry villain showed 7c-5h and my hand held to scoop the 17k pot.
We were already in the money when Secoy doubled me up in a blind-on-blind battle. The action folded to him in the small blind and he moved all-in for 10bb with what turned out to be Kh-5d and I snapped him off with black queens, which flopped a set to boost me to 10bb but after chipping up nicely disaster struck.
The action folded to Quintilus in the small blind and he moved all-in for 13 big blinds. I took a shot with Ad-8d and found I was up against a dominating hand in Ah-Jc. I shot into the lead when the 8c made an appearance on the turn, but the Js on the river decimated my stack and my tournament was all but over.
Ironically Quintilus finished me off, his 2c-2d beating my 8s-7s when it flopped a set and rivered a boat. GG me in 53rd place.
Only four other Team Betfair players outlasted me this time around, our deepest runner was the 36th placed ballybob40. Tolis8 (40th), Acr0nis (45th) and luckybubble (52nd) were the other Betfair peeps.
GSOP 9 Mini-Event #16 Statistics
Total entrants: 1,071
Team Betfair entrants: 163 (15.22% of the field)
Team Betfair cashes: 26 (15.95% ITM)
Team Betfair winnings: $1,155.37
Discover the latest articles
Read past articles