Exatas In Ecstasy As He Wins GSOP 9 Event #3 For $26,253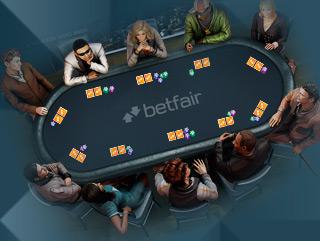 Exatas Wins GSOP Event #3 For Over $26k!
The third event of the Grand Series Of Poker (GSOP) IX took place last night with a $100 rebuy and a $10 mini-GSOP equivalent. The eventual winners were Exatas and dopehead45 who walked away with $26,253.98 and $5,591.14 respectively, not bad for a night's work.
GSOP Event #3: $100+$8 No Limit Hold'em with rebuys ($125,000) Guaranteed
Event #3 saw 550 players sit down at the virtual felt and hand over $108 in exchange for 2,500 chips and the chance to become a GSOP champion. By the time the rebuy and add-on period had come to an end, the prize pool stood at $139,600; $14,600 more than the guarantee! This huge sum of cash was to be shared out among the top 76 finisher, a min-cash being worth $386.90 and the champion taking home a bankroll-boosting $26,253.98.
After such a blistering start to the latest GSOP series, were fully expecting our first win but unfortunately that did not happen this time around, but there were still some cracking performances out there. Paul "DN5forlife" Foltyn must have been thanking his lucky stars after he busted out in 76th place with 76 spots being paid, especially as he re-bought once and also took the add-on! Foltyn was one of 12 Team Betfair players to make it into the money, he was joined by the likes of Denmark's DixiPax in 16th place ($1,022.53) and Belarus' Buckstabue13 who finished as Betfair's highest ranking player in 11th, good for $1,644.33.
GSOP Event #3 Statistics
Total entrants: 550
Team Betfair entrants: 89 (16.18% of total entrants)
Team Betfair cashes: 12 (13.48% ITM)
Team Betfair prize money: $9,458.36
GSOP Mini-Event #3: $10+$1 No Limit Hold'em with rebuys ($30,000 Guaranteed)
Having decided to not play in the $108 version of Event #3 due to it being way out of my current bankroll constraints I jumped straight into the $10 version as soon as it had started. Although I am not rebuy tournaments' biggest fan, I do appreciate how awful the majority of low stakes rebuy tournament players are and how profitable rebuys can be.
Of course, they are only profitable if you do not play like a complete donkey and unfortunately that is exactly how I played. I would not have looked out of place on Blackpool beach, sporting reins and bells; I was awful. Maybe awful is a little too harsh in all honesty but my exit hand, which I am sure you have now gathered took place well before the money places were reached, was terrible.
Usually I rebuy from the off but thanks to winning 655 chips on the very first hand the software deemed, correctly, that I had too many chips to rebuy and wouldn't let me purchase any more. Maybe it sensed I was a donk and it wanted to save me $10? That was basically the only pot I won in the first hour and thanks to my stack dwindling, and a craft preflop limp with 9c-4s to drop me under 2,500 chips, I managed to rebuy and take the add-on.
Despite not winning any hands I was still in with around an average stack after the break, thanks in part to hardly anyone taking the add-on. This made me happier than happy thing in happy land as it meant I would not be pushing and folding for thenext 25 minutes, instead it would give me perfect opportunity to dust off 8,355 chips to an obvious set. Here's my exit hand.
The blinds were 100/200 and antes were not yet in play. I was UTG+1 and min-raised to 400. The action then passed around to shadow5562 in the cutoff and he made the call. The small blind, meepmeep64, also called and the big blind let his hand go. Oh, I had Jh-Js by the way. The flop fell 3h-7s-9c and meepmeep64 checked. I fired a bet of 925 into the 1,400 pot only to see shadow5562 raise to 1,850. The small blind folded and I should have done the same because I think I am always beaten here. I mean, what is he raising two opponents with there on that board? I guess the best I could hope for was him getting frisky with 88 or 10-10. Anyway I called an the 5d landed on the turn. I checked to my now sole opponent and he moved all-in for 6,785 into the 5,100 pot, covering me by 680 chips. As my timebank whittled away into nothingness I actually said to myself that he held pocket nines yet I still called. Why do I do that? Put a player on a hand that crushes mine and then call anyway. He actually had 7d-7h if you were interested. The river bricked and I busted in a very disappointing 948th place.
God only knows why I called the shove on the turn, all I can think of is the fact I have been pretty tired lately and just haven't been thinking straight. Time to get back on track for tonight's fourth events!
Whilst I was busy donking off my stack, 26 of my fellow Team Betfair compadres were accumulating enough chips to carry them into the money places. There were min-cashes of $37.86 for the likes of UT999player, HarziMcGoon, newborn12 and tsetrA, while special mentions need to go out to Fentoolzer35 from the UK who busted in 20th place ($216.95) and Denmark's SwiaXXX who almost reached the final table, busting in 12th spot for $346.53. But a massive round of applause has to be aimed at UnderGodS who fell at the final hurdle, finishing mini-GSOP Event #3 in second place, a finish worth $3,814.79. Ever so unlucky to our Polish friend.
GSOP mini-Event #3 Statistics
Total entrants: 1,291
Team Betfair entrants: 176 (13.63% of total entrants)
Team Betfair cashes: 26 (14.77% ITM)
Team Betfair prize money: $6,021.83