The Masters European Challenge: Casey can reward an each-way play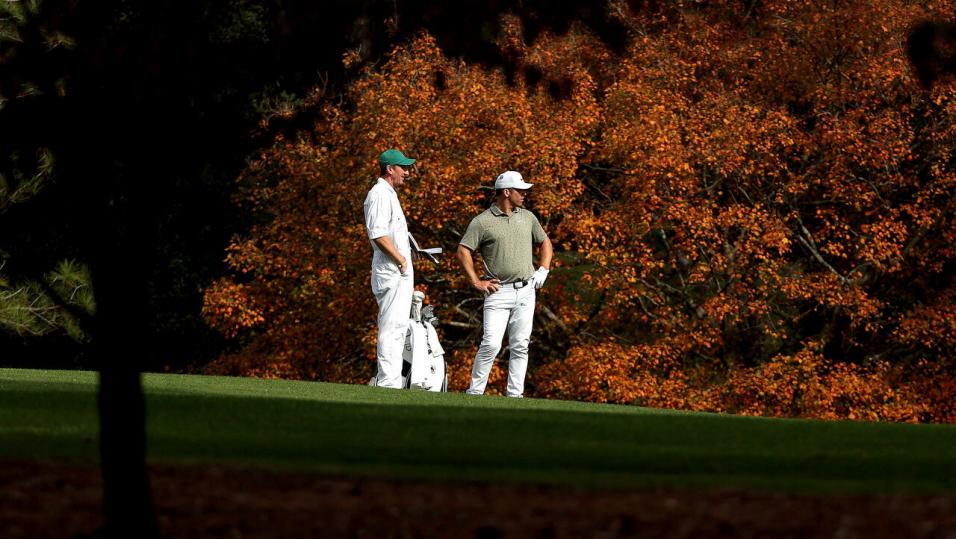 Casey is hoping to continue his strong form in 2021
Our European Tour tipster Matt Cooper takes a close look at the continent's Augusta challenge and has two each-way selections with the Betfair Sportsbook paying ten places...
"He was excellent in last year's majors, he's rock solid at Augusta, he's a winner this year, and over the last eight weeks he has the second-best adjusted scoring average in the field."
It's my birthday next Monday so I know I'm getting old, but all the same - even I know I'm starting to repeat myself about Paul Casey and Augusta National.
Last November he was the headline tip in this column and, to some extent, he backed up that faith with a Thursday 65 to tie the first round lead.
As noted at the time, it was merely a continuation of his very impressive major championship form for 2020 because, while it had been obvious that he'd thrived at Harding Park in the PGA Championship (he finished tied second), he'd been rather more sneaky in logging the second-lowest score over the final 54-holes of the US Open at Winged Foot, too.
Then, earlier this year in an ante-post preview of the Masters, I tipped Casey again off the back of his victory in the Dubai Desert Classic.
It's well-established that Danny Willett and Sergio Garcia have completed the Emirates-Augusta double, but they're far from the only Dubai winners to have flourished in the Masters that same year - Alvaro Quiros and Bryson DeChambeau, for example, both shared the first round lead after winning in the UAE.
Further encouragement, persuading me to shout his name for a third time, comes in the shape of the strong form Casey has maintained since January, finishing tied fifth at both Pebble Beach and Sawgrass either side of tied tenth at Bay Hill.
I also like the things he's been saying in recent times.
Take how he responded to that good start at Augusta five months ago: "It's not lost on me, the golf course, the history, this tournament. This is a treat. It always has been and always will be a real treat."
After his win in Dubai he was told that he'd looked calm and composed in contention.
"I think if you watched my performance at the PGA Championship, that was a similar performance," he said.
"I'll be honest, I'm still learning, I'm still getting better, I'm still growing up, it's something I've worked on."
In his last six starts at Augusta he's finished top six three times, T15th on another occasion and had that fast start last year which fizzled away to T38th. The only bad effort came when he opened with an 81 in 2019, an absolute outlier for him since 2015.
When asked about that round in Dubai he said rather cryptically: "There's a story about that, I'll tell you when it's not being recorded. Remind when we're one-on-one and it's not being recorded. There's a bit of karma to do with that round of golf."
He never did clear it up on-the-record, but he did add, of his Masters chances: "I need a bit of help from Dustin, Rory, Bryson. But I've got a chance, you know. I've got a good chance."
In summary: he was excellent in last year's majors, he's rock solid at Augusta, he's a winner this year, and over the last eight weeks he has the second-best adjusted scoring average in the field.
The brief for this column is to seek value outside the favourites and is there a possibility that, if you scratch beneath the surface, there's a case for Justin Rose this week?
For years he was a popular choice at Augusta, but the general feeling is that he's faded over the last year and whilst there's no doubt he's had problems I just wonder if there's a little hope there too.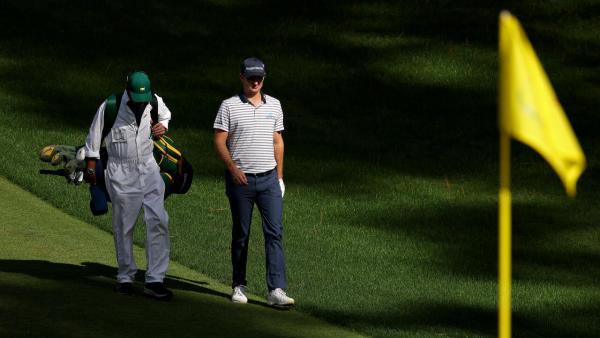 In an interview with the Daily Telegraph last week he explained why we hadn't seen him on the course since he withdrew from the Arnold Palmer Invitational (when he had actually been tied seventh starting the third round).
"I could have played the Players at a stretch and the WGC Match Play," he said. "But I thought to myself 'What do I want from my career nowadays?'
"No disrespect to any other competition, but what drives me now is majors, Ryder Cups, the Olympics.
"So, I thought I would recover fully and concentrate purely on the Masters. I'm single-mindedly going after this one and to have that approach is an interesting experiment in a sense. I've definitely never had five weeks off before a major before. Who knows? It might work."
He later added, of Augusta: "I know the place, know what it takes and can get it round there even when not at my best.
"Last year, I was playing absolutely rubbish, but when I birdied the second on the Saturday I was one shot off the lead. That gives me confidence that if my second major is to come anywhere it could well be there."
It was an echo of something he said last November, noting of his career in the Masters: "I've done all the right things down the stretch here and don't have an arm in a jacket yet. Maybe one arm, but that doesn't count.
"It doesn't owe you anything, right, but if it was to happen, I feel like there's some dues that have been paid maybe, so we'll just have to see what happens."
It's also interesting that he's happily back working with Sean Foley, as he explained when finishing second at the Saudi International in February.
"I blame Covid," he said. "I was kind of locked down there in the Bahamas and just sort of went in a weird direction there for a while. It's good to be back with Sean.
"Foles is my boy and I had the best part of my career working under him. He knows how I've played well and why I've played well."
The Rose case is a curious one, apparently poor, but with plenty of ticks where you'd want them.
Last year he was second in the PGA Championship at halfway and finished tied ninth.
He also knows that early in the third round last November he was briefly in-contention at Augusta National.
And then there's his form.
He headed into the final round of the Dubai Desert Classic seventh, with an outside chance of winning, and a week later was second in a high class field in Saudi Arabia.
And then there is his course history: just one missed cut in 15 starts, five top 10 finishes, two of them second places.
There's a chance that he's got a slightly better shot this week that it would seem at first glance and with ten places he's in the team.
MATT'S 2021 P/L
Staked: 36pts
Returned: 0pts
P/L: -36pts
2020 P/L: -32pts
Recommended bets
Discover the latest articles
Read past articles