The Punter's In-Play Blog: Maverick the man to beat in Hamburg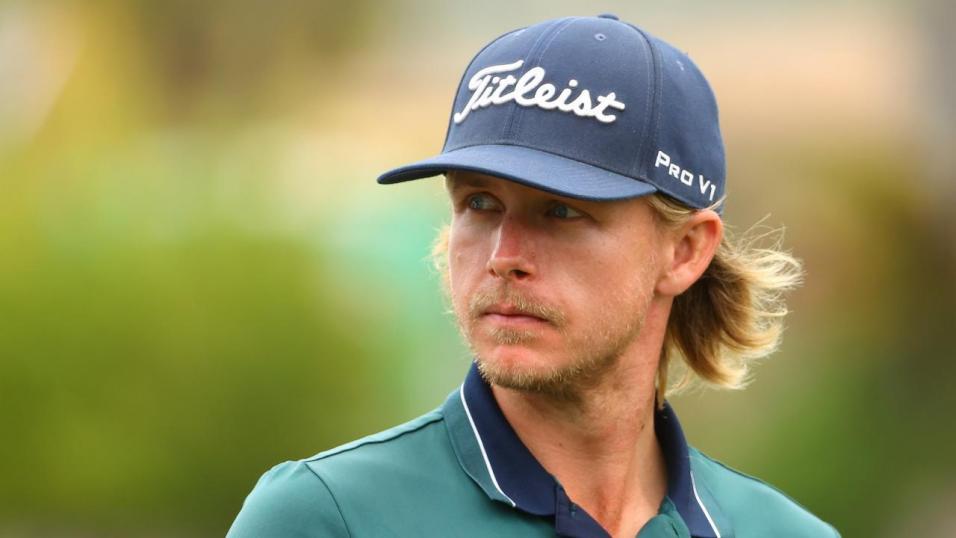 Maverick Antcliff - tied for the lead in Germany
There's a round to go at the Porsche European Open and our man's back to give his verdict ahead of Monday's finale in Hamburg here...
"No bigger than 4/1 on the High Street, Maverick Antcliff looks primed to get off the mark on the European Tour and I was more than happy to take a chance on him at 6.411/2."
23:30 - June 6, 2021
Although there didn't appear to be a significant difference in conditions experienced by either side of the draw at the Porsche European Open over the first two days, the AM-PM side averaged 1.9 shots less than the PM-AM side and nine of the top-ten with a round to go began the tournament on Saturday morning.
The top-eight all teed off early on day one and India's Ajeetesh Sundhu, who sits alongside Denmark's Benjamin Poke in a tie for ninth, is the only player inside the top-ten that began the tournament on Saturday afternoon.
Here's the 36-hole standings with prices to back at 23:20.
Maverick Antcliff -5 6.411/2
Matthew Southgate -5 6.611/2
Scott Jamieson -4 12.5
Darius Van Driel -4 18.017/1
David Law -4 20.019/1
Thomas Detry -3 11.010/1
Edoardo Molinari -3 12.011/1
Mikko Korhonen -3 14.013/1
-2 and 28.027/1 bar
With the event reduced to 54 holes, it was odds-on that we'd be faced with a congested and tricky looking leaderboard with a round to go in Germany and that's exactly how it's panned out.
As many as eight players are separated by just two strokes and it's 6.411/2 the field with only 18 holes to play but one of the co-leaders - Maverick Antcliff - looks a very fair price on the exchange.
No bigger than 4/1 on the High Street, the 27-year-old Aussie looks primed to get off the mark on the European Tour and I was more than happy to take a chance on him at

6.4

11/2

.
Antcliff gained promotion to the European Tour prior to the pandemic, courtesy of the three wins on the China Tour in 2019 and against a collection of maidens, infrequent winners and journeymen, he looks an obvious choice to lift the trophy tomorrow.
As detailed in the In-Play Tactics section of the preview, this venue has favoured the frontrunners and winning from off the pace looks tough so Antcliff looks a very fair price given the man alongside him, Matthew Southgate, has had a few chances to get off the mark but he's fallen short repeatedly.
12:05 - June 5, 2021
Jon Rahm's Saturday at The Memorial Tournament couldn't have started much better than it did, and it could have barely ended any worse.
Having returned to the course early to finish off his second round, Rahm bogeyed the par four 13th and parred the par five 15th but he did this at the par three 16th to establish a two-stroke lead at the halfway stage.
ACE FOR THE LEAD @JonRahmPGA moves into the top spot @MemorialGolf. pic.twitter.com/zejnaMV49V

? PGA TOUR (@PGATOUR) June 5, 2021
The world number three then raced away from the rest to take a six-shot lead with a round to go before being given the devasting news that he'd have to withdraw after a positive Covid test.
Jon Rahm withdraws from the Memorial Tournament after receiving positive COVID-19 test result. https://t.co/c5zyMhOYil

? PGA TOUR (@PGATOUR) June 5, 2021
Rahm's withdrawal creates a number of questions, but I'll save them for Tuesday's De-brief. For now, I'm going to concentrate on the state of play with a round to go and here's the 54-hole leaderboard with prices to back at 12:00.
Collin Morikawa -12 2.568/5
Patrick Cantlay -12 2.588/5
Scottie Scheffler -9 10.519/2
Branden Grace -9 11.521/2
Max Homa -6 85.084/1
-5 and 85.084/1 bar
Given Rahm was six clear and a 1.141/7 shot as the third round concluded, just moments before his withdrawal, Collin Morikawa and Patrick Cantlay looked like they were playing for second at best, but not now.
With a disparity of three strokes to Scottie Scheffler and Branden Grace, and further gap of three to Max Homa, alone in fifth, this could very easily develop into something of a match, although we've seen all sorts of drama here before and nothing can be ruled out.
As highlighted in the In-Play Tactics section of the preview, we've had five playoffs in the last eight events here and taking on short-priced contenders has been a great way to profit of late. I had that in mind when I layed Rahm in-running yesterday when he went odds-on but I'd resigned myself to paying out and I'm well aware how fortunate I've been.
Happy to lay Rahm at odds on. A very long way to go yet

? Steve Rawlings (@SteveThePunter) June 5, 2021
Given how many odds-on chances get beat here and how hard it is to get the job done at Muirfield, I toyed with laying the two leaders for a free hit and just sitting back and seeing what happens but I can't help but think Morikawa's a fair price at around 6/4.
The 24-year-old Californian has already won four times on the PGA Tour, including a major championship, and he's been far more impressive than Cantlay in-the-mix.
This is only the third time he's led or been tied for the lead with a round to go on the PGA Tour but he's impressed on both previous occasions. Matthew Wolff chipped in at the last to edge out both Morikawa and Bryson DeChambeau at the 2019 3M Open by a stroke, after the three had began the final round tied at the top, and he converted the Workday Championship in fine style back in February, winning by three having led by two.
Morikawa came from two behind on this course last year to beat Justin Thomas in a playoff after Thomas had traded at a low of

1.03

1/33

and he's a player you can rely upon on a Sunday. I'm not sure the same can be said of Cantlay...
Patrick shot a brilliant 64 here to win this event in 2019, having trailed by four with a round to go, and all three of his PGA Tour titles have been come-from-behind victories.
Cantlay was tied for the lead with a round to go at the Shriners in October, the only time he's been in front through 54 holes on the PGA Tour, but he shot a disappointing 73 before losing in a playoff.
Back in 2013, he won the Colombia Championship by four on the Web.Com Tour, having been tied for the lead with a round to go but six months later he failed to convert a three-stroke lead at the Hotel Fitness Championship on the only occasion in his entire career that he's held a clear advantage through 54 holes.
If the two in front do mess around, the experienced Grace is arguably more likely to benefit than Scheffler, who's yet to win, but the South African was very disappointing when in with a chance at the USPGA Championship two weeks ago and after much deliberation, Morikawa at around 6/4 looks the best option.
The second round of the Porsche European Open is currently live on Sky and I'll be back later tonight or first thing tomorrow with a look at the state of play with a round to go there. As highlighted in the preview, the tournament was reduced to only three rounds, with an unusual scheduled Monday finish.
The course is playing extremely tough and four-under-par has been the best round any of the morning starters could muster.
09:40 - June 5, 2021
After a couple of weather delays on Thursday, it was a long day at Muirfield yesterday and I was fast asleep by the time they finally called time due to darkness at The Memorial Tournament.
The last few groups still have eight holes of round two to play when they return to the track today and one of the joint-leaders, Jon Rahm, still has five to play, with a late twist to day two changing the complexion of the event considerably.
When I called it a day, the two Workday Charity Open playoff protagonists, Collin Morikawa and Justin Thomas, were on the coattails of the leaders but both double-bogeyed their last completed holes last night, as the 2020 Memorial winner, Rahm, birdied his final hole of the day to draw alongside the 2019 winner, Patrick Cantlay.
Muirfield designer, Jack Nicklaus, may have altered the course considerably since the Workday and The Memorial Tournament were played in consecutive weeks in July last year but course form has come to the fore in abundance.
Here's the current state of play with prices to back at 9:30 and the position of the players on the course in round two. Players with no position stated have finished their second rounds.
Jon Rahm -8 3.39/4 (Thru 13 Rnd 2)
Patrick Cantlay -8 5.04/1
Scottie Scheffler -6 17.5
Xander Schauffele -5 10.09/1 (Thru 12 Rnd 2)
Rickie Fowler -5 34.033/1 (Thru 11 Rnd 2)
Max Homa -5 40.039/1 (Thru 14 Rnd 2)
Carlos Ortiz -5 40.039/1
Collin Morikawa -4 20.019/1 (Thru 12 Rnd 2)
Hideki Matsuyama -4 26.025/1 (Thru 14 Rnd 2)
Tony Finau -4 30.029/1 (Thru 16 Rnd 2)
-4 and 42.041/1 bar
Having looked forward to The Memorial Tournament, it's been a disappointing week so far. Weather delays really mess up the flow of tournaments and having so many contenders resuming their second rounds today creates a confusing picture.
Strong momentum has been disrupted for some, while others will be pleased to get a chance to recommence refreshed and ready to regroup this morning and it's extremely difficult to predict how the second round will conclude.
In the right mood, Rahm at in excess of 2/1 could be a reasonable bet if he picks up a couple more strokes coming in but on the other hand, if he fails to birdie either 14 or 15, holes 16, 17 and 18 are tough and he could just as easily fall out of the lead.
And it's not any easier for those finishing up this morning that started on the 10th in round two. The two par fives on the front nine - holes five and seven - were the two easiest on the course in round one but eight and nine ranked as the fourth and third toughest.
Finishing up round two and then hanging around to start round three is never ideal so the slight advantage may sit with those that have already reached the halfway stage. Patrick Cantlay can have a lie in today and a leisurely morning before he tees off in round three but he's not a player I like to back as I don't trust him in-contention and the man alone in third, and with his second round all done and dusted, Scottie Scheffler, is yet to win on the PGA Tour.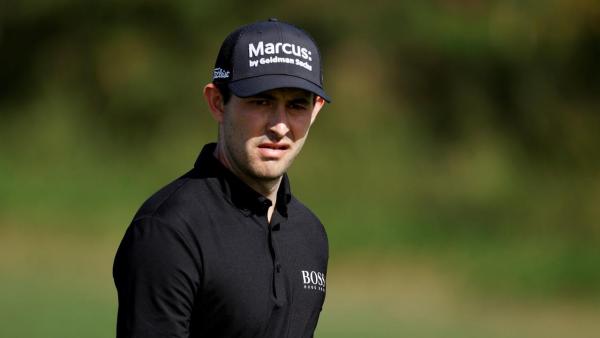 I don't like the feel of the event and I'm happy to continue to sit it out, but I did look hard at the US Masters winner and 2014 Memorial champ, Hideki Matsuyama. He started the event slowly with a scruffy one-over-par 73 but he's back on track now and within four of the lead with four holes of round two to play. The 26.025/1 on offer this morning looks fair but I'm going to air on the side of caution and take another look later.
If I get involved this evening, I'll tweet any in-play trades but I'm leaning towards waiting until the end of round three now. I just don't like getting stuck into these stop-start affairs.
Over on the European Tour, the 54-hole Porsche European Open is now underway and the early leaderboard suggests that scoring is fairly tough. At the time of writing, 76 players are out on the course with the early groups already on the back-nine but only 16 players are under-par and nobody is any better than -2.
10:10 - June 4, 2021
Ordinarily on a Friday morning, the first round of the PGA Tour event has been completed and the second round of the European Tour tournament is well underway but not this week.
Due to the UK being placed on Germany's 'Red List' and the complications that created for the competitors and the support staff, the Porsche European Open, which I've previewed here, has been reduced to 54-holes and it doesn't start until tomorrow.
Looking at the forecast in Germany, we don't look likely to experience a draw bias or have any issues with delays but the weather has created havoc at The Memorial Tournament where after two suspensions in play yesterday, the final two groups are yet to finish their first holes!
The morning wave all got done, and the best of those was last year's Workday Charity Open winner, Collin Morikawa, who shot a six-under-par 66 to lead by one over Adam Long.
Collin and co are going to have a long day today, waiting around as the PM-AM side of the draw get both opening rounds in today and that shouldn't be an issue with a much-improved forecast.
Avoiding the long rough was key in the rain yesterday but anyone that did was able to attack the rain-softened greens. Morikawa made the point after his opening 66.
"The greens were soft enough and they're receptive. Wedges are spinning back and I actually didn't see any of that the past couple of days warming up or practising.
"But you have to hit the fairway. Out here, wet rough, it's not going to help when the rough is pretty-long. So, you got to hit fairways and that's where it's going to start and I was able to do that today."
Morikawa, who's victory in the once-only staged, Workday Charity Open, was here at Muirfield Village in the week before this event last year, is now trading at only 5.49/2 but that looks short enough with so long to go.
One or two late starters struggled badly in the awful conditions and one of my picks, Patton Kizzire, had a horror start. He's only played one hole but he's already three-over par!
In contrast, the 2018 Memorial winner, Bryson DeChambeau, is two-under-par through just three holes of his opening round and it's going to be interesting to see how today pans out. It's always very difficult to gauge which side of the draw is going to be advantaged when we get weather delays but playing two rounds today before the course starts to dry out considerably may be a plus. Although, Morikawa backers will suggest a bird in the hand is always better than two in a bush.
My bunch of outsiders, detailed in the preview and the Find Me a 100 Winner column have been desperately disappointing but I'm going to sit on my hands for now and see what today brings. I was tempted to get DeChambeau onside as I can see him enjoying today's conditions but I'm happy to remain cautious for now.
Porsche European Open Pre-Event Selections:
Bernd Wiesberger @ 17.016/1
Kurt Kitayama @ 50.049/1
In-Play Pick:
Maverick Antcliff @ 6.411/2
Memorial Tournament Pre-Event Selections:
Brendon Todd @ 120.0119/1 (Added after preview first published)
Jason Day @ 140.0139/1 (Withdrew before the start)
Patton Kizzire 300.0299/1
In-Play Trades:
Jon Rahm layed @ 1.9420/21
Collin Morikawa backed @ 2.588/5
Find Me a 100 Winner Selections:
Back 1 ½ u Bubba Watson @ 160.0159/1
Place order to lay 10u @ 10.09/1 & 10u @ 2.35/4
Back 1 ½ u Stewart Cink @ 160.0159/1
Place order to lay 10u @ 10.09/1 & 10u @ 2.35/4
Back 2 ½ u Stewart Cink @ 10.09/1 Top 10 Finish
Back 1 u Doug Ghim @ 210.0209/1
Place order to lay 10u @ 10.09/1 & 10u @ 2.35/4
Back 1 ½ u Doug Ghim @ 11.521/2 Top 10 Finish
*You can follow me on Twitter @SteveThePunter

Get a £5 Free Bet on Multiples - Every Day!
Place £20 worth of Multiples or Bet Builders over the course of a day, and, after the bets have settled, you'll get a free £5 bet to use on Multiples or Bet Builders. Bets must settle before 23:59 on the day they're placed. No opt-in required, T&Cs apply.
Discover the latest articles
Read past articles