The Northern Trust: Is DJ set for the four-timer?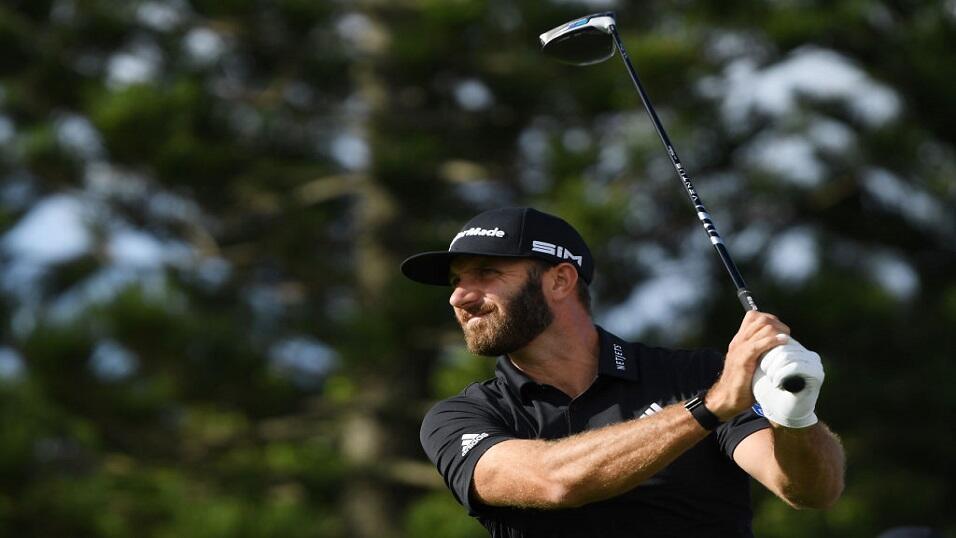 Defending champ - Dustin Johnson
With the top-125 set after the Wyndham Championship, the FedEx Cup Series kicks off in New York on Thursday and our man has the lowdown. Read Steve's comprehensive Northern Trust preview here...
"Had Woods not missed a seven foot putt on the 72nd hole in 2009, you'd have to think he'd have been long odds-on to beat Slocum in extra time and then we'd be looking at all three winners being US Masters champs."
Tournament History
Originally known as the Westchester Classic and staged at Westchester Country Club, and most recently known as the Barclays, The Northern Trust has undergone a series of name changes over the years.
The tournament was first staged in 1967 when Jack Nicklaus won the title for the first time. He won it again in 1972 and Jack's one of six to win it at least twice. Last year's winner, Dustin Johnson, has won the event three times and Vijay Singh has won it four times.
The Northern Trust is now a limited field event for the top 125 in the FedEx Cup standings after the last counting event (last week's Wyndham Championship) and it's kicked off the FedEx Cup Playoff Series since its inception in 2007.
The FedEx Cup playoff series was reduced from four events to three in 2019 so at the end of this event, the top 70 in the standings move on to the CavesValley Golf Club in Maryland for the BMW Championship before the top-30 fight it out at East Lake in a fortnight's time to determine the overall FedEx Cup winner.
The Northern Trust is a nomadic event and this year's venue is Liberty National in New Jersey.
Venue
Liberty National Golf Club, Jersey City, New Jersey.
Course Details
Par 71, 7,410 yards
Stroke Average in 2019 - 70.25
Designed by Robert E Cupp and Tom Kite, Liberty National takes exclusivity to stratospheric heights. It cost a reputed $250 million to build (on a former toxic landfill site) and boasts such amenities as an on-site heliport, yacht services, a spa, and a restaurant.
Situated under the gaze of the Statue of Liberty, it boasts an exclusive and rich membership that includes Justin Timberlake, Mark Wahlberg, Samuel L. Jackson, and Phil Mickelson.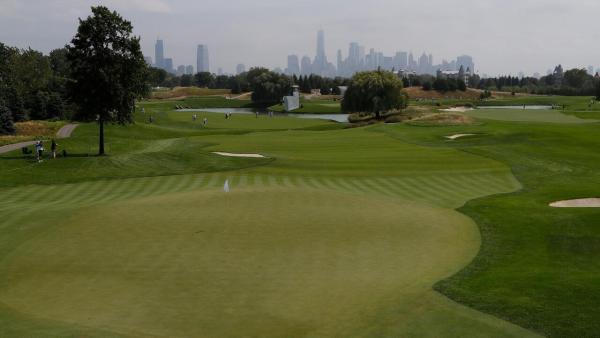 The Liberty played host to this event back in 2009, when Heath Slocum holed a 20-footer for par on the 18th to win with a nine-under-par total. In 2013, Adam Scott fired a five-under-par 66 to win by one in 11-under-par and two years ago when Patrick Reed won the event for a second time with a 16-under-par total.
It wasn't particularly well received by the pros in 2009, with one player anonymously joking, "They took a perfectly good waste dump and ruined it," and Tiger Woods said of Liberty National, "It's interesting." And when he was pressed further and asked whether he meant interesting in a good way, he merely repeated, "It's interesting." It didn't stop him from finishing joint-runners-up though and he again finished tied for second in 2013.
Most of the gripes the players had were with the greens. Steve Marino said of them, "It seems like every green is raised a little bit and everything falls off to the side." and Woods said, "I don't think we've ever played greens with this much movement, about half your putts were double-breaking."
Unsurprisingly, after all the negative feedback, changes were made to 14 of the 18 holes before the 2013 renewal. The contouring on the greens was levelled out somewhat, fairways were widened and there were changes to the bunkering too.
There have been more changes since 2019, with new space for back tees on the par three fourth, par four seventh and par five 13th holes, but with the par three 11th promised to be no longer than 230 yards (reflecting a minimum reduction of 20 yards), the overall length is up 40 yards to 7,410.
Liberty National also hosted the Presidents Cup in 2017.
TV Coverage
Live on Sky all four days with Featured Group coverage beginning at 12:00 UK time on Thursday and full coverage starting at 18:00.
Last Five Northern Trust Winners with Pre-event Exchange Prices
2020 - Dustin Johnson -30 25.024/1
2019 - Patrick Reed -16 60.059/1 (Liberty National)
2018 - Bryson DeChambeau -18 100.099/1
2017 - Dustin Johnson -13 (playoff) 15.5
2016 - Patrick Reed -9 65.064/1
The Three Liberty National Winners
2019 - Patrick Reed -16
2013 - Adam Scott -11
2009 - Heath Slocum -9
What Will it Take to Win The Northern Trust?
The course was changed radically in-between the first two renewals here so the last two editions may be the best two to focus on but here are the stats for the top five in all three previous renewals at Liberty National.
2009
1 Heath Slocum -9 DD 22 DA 11 GIR 6 SC 9 PA 33
2 Ernie Els -8 DD 31 DA 12 GIR 18 SC 19 PA 4
2 Padraig Harrington -8 DD 26 DA 49 GIR 46 SC 1 PA 11
2 Steve Stricker -8 DD 25 DA 7 GIR 27 SC 10 PA 25
2 Tiger Woods -8 DD 17 DA 15 GIR 4 SC 4 PA 54
2013
1 Adam Scott -11 DD 20 DA 11 GIR 5 SC 15 PA 22
2 Graham DeLaet -10 DD 8 DA 1 GIR 25 SC 17 PA 9
2 Justin Rose -10 DD 30 DA 17 GIR 5 SC 3 PA 48
2 Gary Woodland -10 DD 2 DA 5 GIR 2 SC 52 PA 2
2 Tiger Woods -10 DD 23 DA 24 GIR 28 SC 8 PA 15
2019
1 Patrick Reed -16 DD 10 DA 11 GIR 8 SC 2 PA 39
2 Abraham Ancer -15 DD 79 DA 5 GIR 8 SC 9 PA 25
3 Jon Rahm -14 DD 8 DA 31 GIR 3 SC 69 PA 43
3 Harold Varner -14 DD 41 DA 84 GIR 12 SC 14 PA 46
5 Adam Scott -13 DD 30 DA 85 GIR 23 SC 73 PA 7
DD = Driving Distance
DA = Driving Accuracy
GIR = Greens In Regulation
SC = Scrambling
PA = Putting Average
All the contenders drove the ball well at the first two renewals. Padraig Harrington, who finished tied for second, ranked only 49th for Driving Accuracy in 2009 and Ernie Els ranked 31st for Driving Distance but generally, the contenders drove the ball really well and it was the same in 2013. Justin Rose ranked 30th for Driving Distance but that was the worst ranking in either driving metric for any of the top-five.
With Abraham Ancer finishing second, despite ranking only 79th for Driving Distance, and Harold Varner and Adam Scott finishing tied third and fifth ranking 84th and 85th for Driving Accuracy in 2019, it would be easy enough to conclude that neither driving metric is vital but the winner, Patrick Reed, drove the ball very nicely and Total Driving is a stat to consider.
The putting stats improved between the first two renewals but none of the top-four rankled any better than 25th for Putting Average in 2019. The top-five had an average PA ranking of 25.4 in 2009 and that figure had improved to 19.2 in 2013 but the top-five averaged just 32 two years ago.
Gary Woodland's stats from 2013 and Jon Rahm's from 2019 make interesting reading. Both players did almost everything really well with the exception of Scrambling and that looks like a fairly important stat, but the most important is arguably Greens In Regulation given the three course winners have ranked no worse than eighth.
This is a difficult tournament to assess. We have the best players on the planet playing a course we've rarely seen, but for what it's worth, a strong tee-to-green game has been essential so far. The greens are smaller than average so Greens In Regulation is an important stat and I'd value Scrambling highly too.
Links Form Could be a Plus
With so few events having been played here, finding a decent angle in is hard but there's evidence to suggest anyone that plays links tracks well may appreciate the test this week.
The winner here two years ago, Patrick Reed, has a reasonable Open Championship record (two top-12s), Jon Rahm, who was third behind Reed, is a magnificent links exponent, and I couldn't help but notice how many links specialists and Open champions contended at Liberty National in both 2009 and 2013, so a high finish at Royal St George's last month could be a big plus.
Is There an Angle In?
Strong current form used to be the thing to look out for in this event but the last three results have seen a largely out-of-form top-class player take the title.
Bryson DeChambeau had won The Memorial back in June in 2018 but he hadn't done much in-between his victory at Muirfield and his win in this event at Ridgewood. A tied ninth at the Travelers was his best result in seven starts and he'd missed the cut in the USPGA Championship in his final start.
The 2019 winner, Patrick Reed, had not played great all year although his last three starts - 10th in the Open, 12th in the FedEx St Jude and 22nd in the Wyndham (with a 63 on Sunday) - hinted at a return to form and last year's winner, Dustin Johnson, advertised his well-being in his penultimate start...
Given he'd won the Travelers Championship in June and that he'd finished tied second to Collin Morikawa in the USPGA Championship in his penultimate start, it's perhaps a bit surprising to see that DJ went off at 25.024/1 but he'd played poorly for most of the year and in two of his three starts prior to his second to Morikawa he'd missed the cut in The Memorial - shooting two rounds of 80 - and he'd withdrawn from the 3M Open after shooting 78 in round one.
US Masters winners have shone at Liberty National
Huge outsider, Heath Slocum, won by a stroke from multiple US Masters winner, Tiger Woods, and a couple of players with excellent Augusta form, Steve Stricker and Ernie Els, Adam Scott won here four months after he'd won the Masters, and Patrick Reed had donned his Green Jacket a year before he took this title at Liberty National.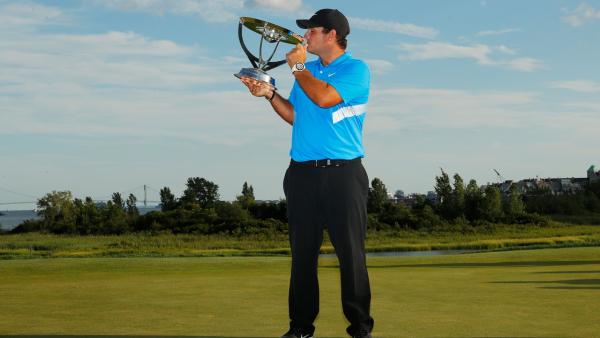 Obviously, three renewals is a very small sample size but Augusta form has stood up brilliantly so far and had Woods not missed a seven foot putt on the 72nd hole in 2009, you'd have to think he'd have been long odds-on to beat Slocum in extra time and then we'd be looking at all three winners being US Masters champs, so that could be another angle in.
Is There an Identikit Winner?
I used to think backing players that had just got into the tournament courtesy of a high finish at the Wyndham Championship to sneak into the top-125 might be worth chancing. In theory, they're running free with nothing to lose and Slocum ranked 124th when he won here in 2009 but outsiders don't have a great record of late.
Steve Stricker was winning for the first time in six years when he won this event in 2008 and I don't think anyone could have picked out Slocum here in 2009, but since then every winner has been straight out of the top drawer. DeChambeau was a fairly big price (matched at 120.0119/1 before the off) and Patrick Reed was matched before the off at a high of 65.064/1 two years ago but those two are the biggest priced winners since Slocum 12 years ago and it's stretching it to describe either as surprise winners given they're both major champions.
In-Play Tactics
Most weeks it makes a lot of sense to concentrate hard on the frontrunners but that might not be the case here. In the last renewal here, the first three home were in the front three places from halfway and Reed has sat tied for ninth and only four off the lead after round one but we saw all sorts of shenanigans here in the first two editions.
Although Slocum was always on the premises in 2009 (never outside the top-six places) he still sat sixth and four adrift with a round to go and the four players to finish tied for second trailed by three, five, five and six strokes with a round to go and it was similar story four years later.
In 2013, nobody that finished inside the top 12 places had been inside the top-six places after round one and although Woodland had been tied for the lead with Matt Kuchar with a round to go (Kuchar finished 20th!), the winner, Scott, had trailed by six with a round to go and the other players to finish tied for second had trailed by four, five and eight strokes.
Market Leaders
World number one, Jon Rahm, has already demonstrated a liking for the venue. He finished third on his only previous appearance two years ago, but it should have been first.
He had looked far and away the most likely winner after back-to-back birdies on 12 and 13 had seen him hit the front on Sunday and he was matched at a low of just 1.330/100 but he followed the birdie brace with a pair of bogeys at 14 and 15 and a little agitated and ill at ease, the Spaniard could only par his way in from the 14th.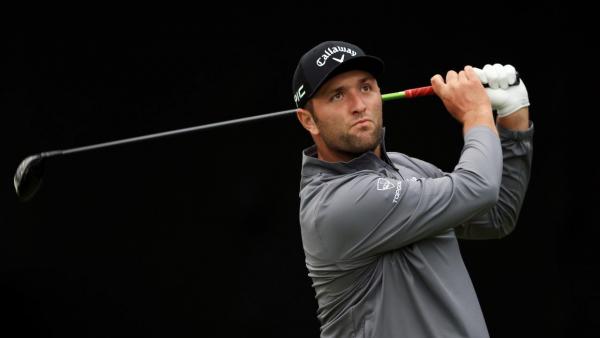 It's a month since we last saw Rahm, finishing third in the Open after a slow start, so it's hard to know whether there'll be any rust to knock off. With a new baby at home and a US Open trophy to polish, he may have been taking it easy for the last few weeks and he may be best watched form the of the off.
The rejuvenated Jordan Spieth looks a fair price at 20.019/1. He sat second at halfway in 2019 when woefully out of form at the time before a 74 in round three saw him fall off the pace. He eventually finished sixth but that was a cracking result given how poorly he was playing at the time, and it suggests that this is a venue at which he could really shine.
Having suffered the disappointment of finishing second in the Open Championship in his penultimate start, Spieth started slowly at the WGC FedEx St Jude last time out (52nd at halfway) but he rallied over the weekend to finish 12th and I expect him to be fit and firing here.
Collin Morikawa demonstrated perfectly what happens when the putter malfunctions last time out in the FedEx St Jude. Having averaged 1.65 putts at the Open and 1.59 at the Olympics, where he finished first and tied third, he averaged only 1.84 in Memphis and he finished 26th. He's so good tee-to-green that when he putts well he invariably contends.
Morikawa finished 52nd here in his only appearance in 2019 so that's a negative.
It's ten years since the defending champion, Dustin Johnson, won the first of his three Northern Trust titles and I wouldn't be in the least bit surprised to see him nail down his fourth this week.
DJ comes into the tournament slightly under the radar, just as he did 12 months ago but he led the tournament here two years ago at halfway, so this is another venue that suits.
Selections
I like the chances of Jordan Spieth and Dustin Johnson and the fact that they've both won at Augusta is another fillip.
I'll have at least one more selection for the event in tomorrow's Find Me a 100 Winner column but for now I'm happy to go with just Jordan and DJ at 20.019/1 and 23.022/1 respectively.
Selections:
Jordan Spieth @ 20.019/1
Dustin Johnson @ 23.022/1
*I'm taking a few days off so apologies, but there'll be no In-Play Blog this week and no De-brief on Monday
*You can follow me on Twitter @SteveThePunter
Discover the latest articles
Read past articles