BMW Championship Each-Way Tips: Choose Champ at Olympia Fields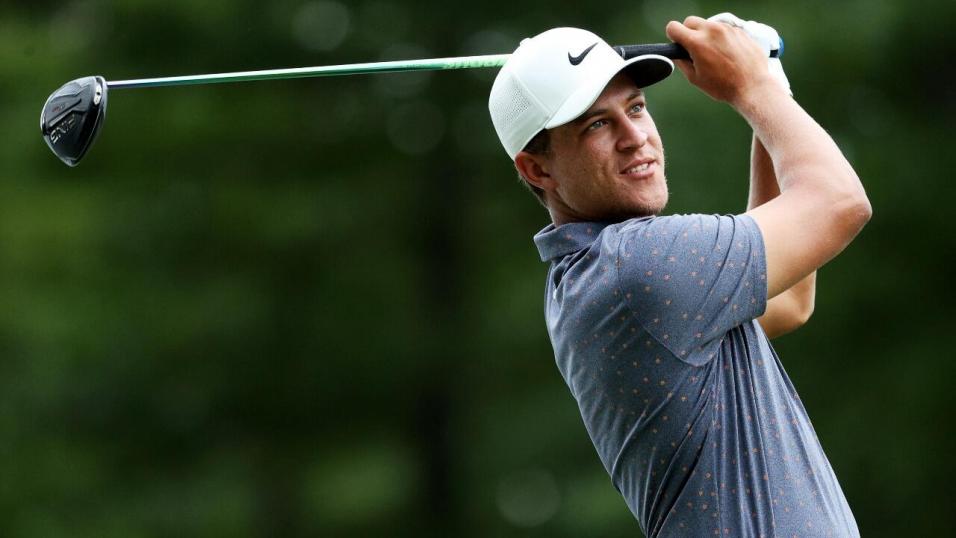 Cameron Champ can challenge again
It's week two of the FedEx Cup Playoffs and Dave Tindall is back with three each-way selections for the action at Olympia Fields...
"Champ, who has four top 25s in his last seven starts, boasts the controlled muscle to excel on this course. The 25-year-old ranks 2nd in Strokes Gained: Off The Tee this season and 33rd Tee To Green."
Olympia Fields will ring a distant spell with long-time golf punters as it was the scene of Jim Furyk's US Open win in 2003.
Those who keep a closer eye may know it as the scene of Bryson DeChambeau's U.S. Amateur win in 2015.
DeChambeau wasn't the monster he is now but obviously still gave it a whack back then.
So, an immediate contrast: does it suit an accurate nudger like Furyk or a big hitter like DeChambeau?
How about a few quotes from the 2015 U.S. Amateur.
Here's Ryan Ruffels: "I think it (North Course) suits my game a little bit better. I feel like I'm maybe one of the longer hitters, and that's a pretty demanding course off the tee in terms of length, so that's an advantage to me, and I've got some good vibes out there.
"It's a demanding course off the tee, and demanding course all the way to the green. It's long, and there's not many par-5s."
And Robby Shelton: "It's a ball strikers' golf course, and that's what I'm doing well right now. You can't really putt your way around that course, so I like that. I mean, it's just a really good course to play. It's hard, long, wet, so it'll be fun."
On the card, it's a 7,366-yard par 70 which is plenty long enough for a track with just two par 5s.
In some ways, that makes it not dissimilar to TPC Harding Park. While that par 70 was only 7,169 yards, the heavy San Francisco air made it more like 7,300+.
The top four players from Tee To Green at the US PGA were all to be found in the top four on the leaderboard - 1st Matthew Wolff (T4), 2nd Paul Casey (T2), 3rd Tony Finau (T4) and 4th Jason Day (T4).
So those stats and past quotes suggest you can't fake it with short-game wizardry.
And, with that the case, I'll pick a player a little further down the odds with strong recent Tee To Green numbers.
Cameron Champ had a piece of the lead during the final round of the US PGA so it was a hugely positive experience for him even though he slipped to tied 10th.
The youngster ranked 3rd for SG: Off The Tee that week and 10th Tee To Green.
It was absolutely no surprise to see him suffer some let-down from that high when he missed the cut at last week's Northern Trust but, trusting the rhythm of golf and other sports, it's a decent guess that he bounces back here.
Champ, who has four top 25s in his last seven starts, boasts the controlled muscle to excel on this course.
The 25-year-old ranks 2nd in Strokes Gained: Off The Tee this season and 33rd Tee To Green.
If birdies are the name of the game here, he also ranks 20th in Par Breakers. And he doesn't rely on Par 5s either. Champ is 20th in Par 4 Birdie Or Better Leaders but 48th in Par 5 Birdie Or Better.

As a slight bonus, he also has some form in Illinois having finished in the top five in both the Korn Ferry Tour events he played there in 2018.
But here's the clincher: Champ has already tasted success at Olympia Fields when, as a Texas A&M junior golfer, he shot 5-under (65-71-69) over three rounds to win the OFCC/Fighting Illini Invitational in 2016.
"He was in complete control of his golf ball," said his college coach as Champ claimed individual honours.
That relatively recent and winning experience at the course has to be a big help.
Even if you don't read too much into that, with two PGA Tour wins already, along with his performance at Harding Park, Champ is clearly one of the best young players around. And yet his price is still a decent one at 66/1.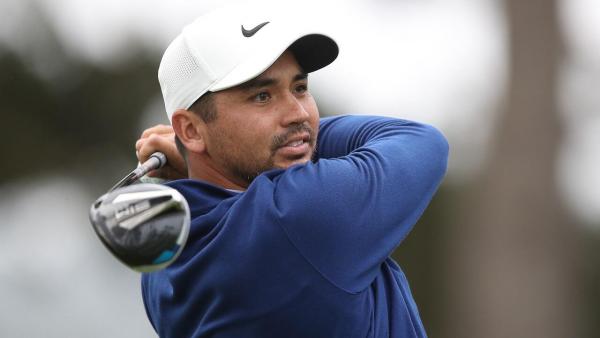 I haven't been on the Jason Day bandwagon since the Aussie returned to form but I'm going to be a bit cheeky and jump aboard just as others are disembarking.
Day has been superb in the last six weeks, with a run of 7-4-6-4, the latter coming at the US PGA where he was another to share the final-round lead at one point.
Those excellent finishes were fuelled by elite tee to green play and he gained over 28 strokes TTG across those four events.
The run came to an end in abrupt fashion last week when Day struck it poorly and missed the cut at the Northern Trust.
I've no problem with that though as, like Champ, he'd been under the gun at the US PGA and really did play well on Sunday there when firing 4-under 66.
Skipping the Wyndham and having two extra days off for his Northern Trust halfway exit will have given his often fragile body a rest which is no bad thing and now he returns to an event and part of the United States where he's thrived.
Day won this event at Conway Farms Golf Club in 2015 and returned to the same venue to take fourth spot in 2017.
Talking about his recent upturn in form, Day said: "I've been moving in the right direction over the last four tournaments. Things are slowly coming to... it's like a puzzle, really. Everything is starting to connect and click.
"If my putter gets hot, I'm going to win pretty soon, yeah."
We can't predict that but Day has previously been one of the best putters around and did rank 4th for SG: Putting when making the top four at Memorial.
It's over two years since his last win and the 32-year-old will be hungry to add to his tally of 12 PGA Tour wins.
Let's get on board at 28/1.
A quick mention of the front end of the market.
Bryson DeChambeau (11/) won his U.S. Amateur here while John Rahm (9/1) lost in the last eight that same year (2015) so also has some experience of the course.
Then there's Dustin Johnson (7/1), who won last week's Northern Trust by a whopping 11 strokes with a ridiculous score of 30-under.
All three are obvious winners.
And how about the oft-linked trio of Collin Morikawa, Matthew Wolff and Viktor Hovland?
Back to those collegiate results and Wolff (6-under) and Morikawa finished 1-2 in the Fighting Illini Invitational here two years ago. That certainly adds to their appeal although Betfair have completely ducked them in the market by offering just 20/1 and 33/1 respectively.
It's a similar story with Hovland at just 30s so I'll reluctantly pass.
Instead, I'll jump down to 70/1 and back an in-form Russell Henley.
Henley's long game has been excellent for some time; he ranks 3rd for Approach this season and 14th SG: Tee To Green.
But he's been easy to categorise as one of those massively frustrating 'if only he could putt' golfers.
Well, there are signs that the flatstick is heating up.
He ranked 21st for SG: Putting at the Wyndham Championship and 22nd SGP at The Northern Trust, gaining over 3.4 strokes on the greens in both events.
That helped him finish T9 and T8 respectively.
He said at TPC Boston last week: "I felt really confident with my game. I felt confident lately tee-to-green, and on the greens.
"I'm starting to putt a little better. I feel like I've been working on the right things and seen a little bit of improvement.
"And physically I feel good. I haven't always felt great physically this late in the season, and I don't have really any pain in my body, so it's been great."
The break in play looks to have a beneficial effect and, as a final note, he finished runner-up at the 2019 John Deere Classic on his last start in Illinois.
Henley has plenty going for him at 70/1.
Staked: £964
Returned: £1007.83
P/L: +£43.83
2018/2019 P/L: -£338.25
2017/2018 P/L: +£362.84
2016/2017 P/L: +£1179.89
Recommended bets