Exchange+ Latest: We answer all your questions on the new site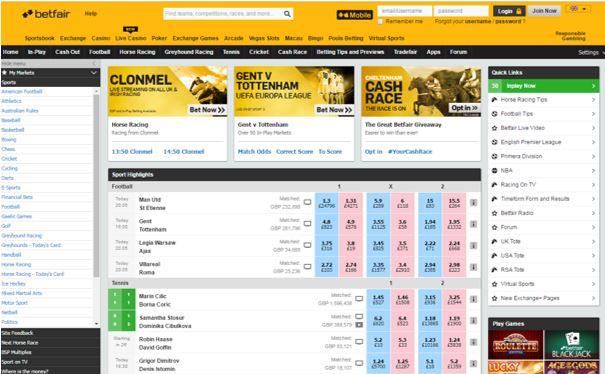 The new, improved Exchange homepage
We have listened to your feedback on the recent rollout of Exchange+, the updated, faster version of the Exchange, and our Product team have tried to answer some of your key questions here...
Why have you changed things? I liked the old site the way it was.

The new site (Exchange+) is built on top of completely new technology, which is already powering our mobile products and our desktop market views. We can add capacity to the new platform as needed, so we can offer a faster, more stable Exchange to all our customers.
Internet technology has also evolved significantly since the old site was built. The new site takes advantage of advances in web development tools such as Angular JS, a cutting edge technology developed by Google and now widely used by a variety of sites. This is the same technology we use for our mobile products, which makes it easier to release new features across all channels.
We are also able to make security enhancements or fixes that are important to maintaining a secure site.
We have been listening to your feedback since the changes began rolling out and will be releasing improvements and new features to ensure these pages meet your needs.
Where are the events and markets on the new coupons? I find it hard to control what I want to see

Over the last few days we have been rolling out functionality to give greater control over the new coupon pages. You can now control which events are displayed in a variety of ways, such as selecting to only see events that have had some money matched on them.
You can now see how much money is matched on each event without having to navigate in to the market. We have also added the ability to select different market types on the football page as we understand some of our customers like to see a coupon showing other markets.
Why can't I see relevant events on the Sport Highlights on the homepage?

During the early phases of the roll out, the events showing on the homepage were the first events to start. We have now changed this so that the most exciting events of the day will be promoted here.
I don't like the new layout, there is a lot of white space. Why are the team names stacked vertically?

This new layout has been designed to make the page as clear and easy to read as possible. There is a delicate balancing act needed to squeeze as much text on to the website as possible, while still having a clear and easy to use site.
We are working on some changes to the layout of the new pages to make them more compact than they are, you will see these changes rolling out over the coming weeks. We want to gather feedback on the changes, so some of you may receive an invite to participate in an upcoming survey on the new designs.
I placed a bet through the coupons, how can I monitor this bet?

For the best visibility of your bets on a market, you can go to the market page where you will see all bets and have detailed control of how these are presented. You can do this by clicking on the event itself, or if you are using the Other Markets section you can click on "View Full Market".
We want to make this easier, and are planning on improving the visibility of your open bets when you are on the homepage or a coupon page. You will see improvements here in the coming weeks.
Why is the website slow to load?

We are constantly working on improving the performance of the Exchange website, we know this site needs to be fast to allow you to take full advantage of the Exchange and so we have engineers focused on improving the performance of all our websites. We advise you use the latest version of your browser to ensure the best experience.
Where are horse racing results?

Timeform provide detailed horse racing results, these are available directly through the left hand menu by clicking on 'Timeform Form and Results'.

We very much welcome your continued feedback so that we can improve the Exchange experience. Let us know your thoughts by commenting below or tweeting @Betfair.