Trading on Betfair: How automation tools can help you win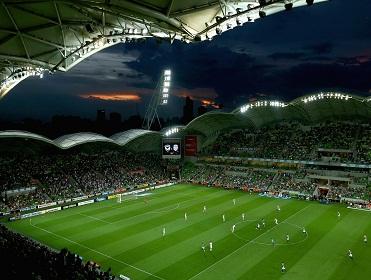 Automation tools can help your football betting
It's every punters dream to press a few buttons at the start of the day and turn up to a pot of gold at the end of it. Unfortunately the reality is somewhat harsher than this, but software can help. Peter Webb of Bet Angel explains...

"As well as fully featured betting and trading tools, Bet Angel also includes an automation tool and also the ability to link and bet from a spreadsheet."
Download a FREE copy of Bet Angel today.

Automating your activity can have a number of advantages. Maybe you want to test something out, learn about a market or perhaps you don't have the time to implement a strategy and want it run without you are a the screen? Perhaps you just want to expand your betting or trading repertoire?

This sort of activity is often referred to as 'botting', the colloquial term for using a 'robot' to trade on your behalf.
Automating your trading

As well as fully featured betting and trading tools, Bet Angel also includes many "bot" type features that you may not be aware of. There are several key features you should be interested in. These are Bet Angel's Guardian tool, the Automation tool and the ability to link and bet from a spreadsheet. You can read up on all the features, in the online user guide available from the web site.

Automation brings many advantages. Automation is quicker than doing something manually and can sit and wait all day for an opportunity and pounce on it when it finds it. You also get rid of one of the major problems with trading, emotion. Sometimes accepting a loss can be hard and you end up taking your trade in-play or not taking a loss at all. Automation can cut out those errors.

Maybe you have a very specific entry point you would like to hit? Automation can find it and get your order to the market faster. Or perhaps you just don't have time to explore a new system or hunch. You can let some automation get on with it and report back at the end of day.
Automating by using a spreadsheet

The Excel link in Bet Angel allows you to link any Betfair market and monitor, place or manage your bets from a spreadsheet. Whichever way you use it, the spreadsheet integration in Bet Angel gives you a huge amount of flexibility. Because of this, Bet Angel users have created hundreds of spreadsheets and templates and you can download some of them in our forum.

The spreadsheet link is also popular for collecting and reviewing data, or to spot trends or betting activity. I created one to analyse a football match and the current score. The flexibility it offers means that the sky really is the limit when using it. You really are only limited by your imagination, and your spreadsheet skills! You can create some complex spreadsheets linking multiple markets into one to create your own unique view of the market.

(Click image to enlarge)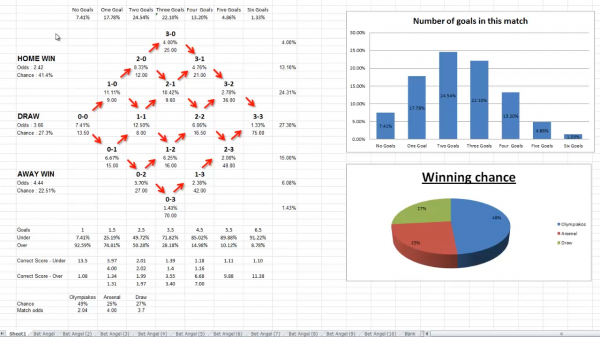 Automating by specialist tools

Because not everyone is an Excel genius we also have others ways of achieving similar things, the automation tool.

This tool is located within the 'Guardian' feature of Bet Angel. It is stored there because this is the area of Bet Angel that allows you to bet or trade simultaneously across a number of markets. You don't actually need to be looking at a market for Guardian to be doing something on it. You could be working hard on an entirely separate market on Bet Angel and the Guardian module will continue working on the spreadsheet or automation in the background without the market, or guardian, being open.

Maybe you want to lay the draw at a certain time before a football match and cash out after the first goal, or put to use some of strategies I've talked about in recent weeks. Most of these can be created in the automation tool. As you create new automated functions they will appear in the drop menu on this page for you to edit, use or assign to each individual market you are interested in. You can have as many varied and complex rules as you wish and use different rules on different markets all at the same time. Guardian will automatically scan the markets and rules to see what action needs doing next.

If you work either your spreadsheet or automation through Guardian this means that you can use them in the background while you do something else in Bet Angel. This is handy as you can increase the number of markets you are active on and just what you can do. It also means you use either to make your betting or trading a bit sharper by automating part or all of your activity.

In the Bet Angel forum we have a ton of example files that you can use to edit to suit your means. It's a quick and simple way to get into automating your activity.

https://www.betangel.com/forum/viewforum.php?f=43
Practice makes perfect

The Spreadsheet and automation tools are also fully functional in practice mode. This means you can play around to your heart's content without any fear of losing and money while you learn or experiment with new strategies or tools.

Using automation can significantly improve the range of things you can do and with practice mode there is no risk in trying, so I suggest you start experimenting with how it can help your trading.

Download a free trial of Bet Angel today!
Discover the latest articles