Dutching and Bookmaking are widely known, and used, betting strategies but most bettors still don't quite understand them, and their benefits. So lets start from the beginning. What's dutching?
Dutching is a betting strategy that consists in placing "back bets" simultaneously in multiple selections, covering the favourite outcomes.
The objective is to eliminate the unlikely events and divide the secured profit between all the favourite selections. This strategy allows for a great reduction of risk, since it depends on the most likely to happen.
Bookmaking is exactly the same technique, but uses "lay bets". In this case the bettor will lay all the unlikely outcomes, guaranteeing a profit on the favourites.
These strategies are mostly used in horse racing markets, and they can be applied in both live and pre-live. Dutching and bookmaking are also used in other markets such as the correct score for football games.
In a horse racing market the bettor would back all the horses with low odds to win, leaving only the underdogs out. This allows for a guaranteed profit in case the underdogs don't win.
The same can be applied in a football correct score market. Where a bettor would bet in all the most likely scores, leaving some such as 3-3, 3-2, 2-3, which are not likely to happen.
The risk of losing is low in these bets, and a potential profit can be made.
The best place to apply any of these betting strategies is Betfair, because it has the best odds and, being a betting Exchange, it allows Bookmaking (sportsbooks can only offer dutching possibilities).
Now that you understand the strategy you can start applying it.
But in order to know which values to bet in each selections, you'll have to do a lot of calculations, and before those calculations are made, the odds are likely to change, making you do it all over again, endlessly, which is not pratical at all.
To solve this problem, you can use trading software from our Apps Directory such as Traderline.
Traderline has a specific Dutching and Bookmaking Interface. While using Traderline (new members have a 30-day trial so you can try it for free) you just need to select the market you want to bet on, choose the "Dutching and Bookmaking interface", and fill the stake mode (stake or profit).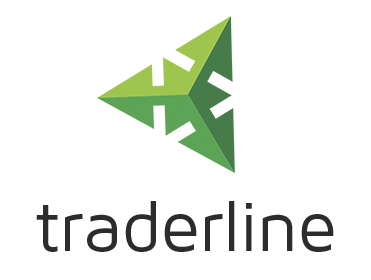 "Stake" will select a betting value for each selection so that it matches the total amount defined by you.
"Profit" will place bets of the necessary value aiming to lock in the amount of profit you would like to achieve.
With Traderline you don´t need calculations, the software does it all for you. It automatically uses the current betfair odds and gives you the values, in real time, with no effort or time spending processes.
The checkbox in front of the outcome will allow you to select it and the ones you want to bet on. The bet values for each one will be displayed automatically, depending on the stake amount and mode you've selected before.
If a green bar appears in front of the selected outcomes, then there's enough money in the market to automatically match your bet. If a yellow one appears it means that only part of your bet will be matched, and the other part will stay unmatched until the market goes in your direction again.
A red one means there's no liquidity at the selected odds.
You can also change the odds and don't use the current ones to ensure all your bets are matched, or to achieve a higher profit.
With one click Traderline will place all the bets simultaneously.
This software will also enable you to cash out at any moment. The cashout value is always displayed in the right side menu (it's named "Trade").
This vídeo explains Traderline Dutching and Bookmaking interface in more detail: 
If you have any questions about the Dutching and Bookmaking interface or the strategy, you can contact Traderline, using their support e-mail: support@traderline.org.
***
For a selection of Betting Apps for Betfair.com please see the Betfair App Directory

Discover the latest articles