Trading on Betfair: How to spot a 'steamer' in racing markets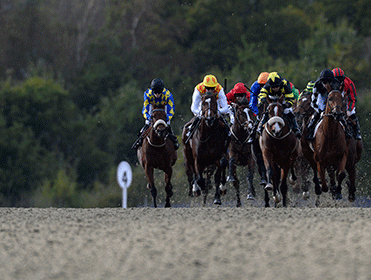 Get your swing trades right and you'll be in profit before the field is racing
Gambled horses are widely followed and backed, but often don't win. But by spotting a 'steamer' and trading instead of simply backing you can you make guaranteed profit. Peter Webb of Bet Angel explains..
"The benefit of trading instead of backing a steamer is that you can profit by creating a free bet on it and having no potential for loss."
Understanding the steamer

One of the best trades to pick up on in a horse racing market is a jolly good 'steamer'. That is racing parlance for a horse who keeps on getting backed and backed, the opposite to a 'drifter'.

There can be any number of reasons for this to happen but one of them is definitely psychological. When people see money coming for a horse they feel the market may know something they don't.

Typically people 'feel' that the horse is being presented for a win, 'does the yard know something?' So seeing the price of the horse shorten then jump aboard for the gamble by backing it. As a result the price gets even shorter and before long more people have joined in the fun.

From a trading perspective 'steamers' or gambled horses are great because you can trade the market actively, get a profit and be left with none of the risk. Not all gambled horses win by any measure and therefore an outright punt on one of these horses can be a risky business. Trading is much less risky and you can profit regardless of who wins.

There are a few key factors that can produce a steamer

Gambled yards

Certain yards are known to enjoy a gamble. Some horses are so well telegraphed by the market that people are always trying to second guess if a gamble is on or not. As a consequence the odds often exhibit extreme volatility in the ten minutes or so before a race.

Changes in ground conditions

This requires a fair bit of prior analysis, but horses that prefer certain types of ground can shorten or drift on ground changes. The significance of the re-pricing of the market can depend a fair bit on other horses in the race. As the chance of one horse improves, another must decline, unless of course they both prefer the same ground type.

Heavily tipped or popular horses

Even at short odds, prices can continue to shorten up significantly before a race is run. If a horse is getting a lot of popular press or is heavily tipped, or even hinted at by a trainer or jockey in the media that can be enough to keep the price moving in one direction.
Trading the steamer

Trading a steamer is a great way to profit from them. If you just back and your horse loses, then you just lost your stake. Anything could happen in the race, your selection may not get off to a good start, it could get boxed in during the race, the jockey may not give it a good ride, or maybe it just doesn't turn up on the day. With trading you can profit regardless of what happens in the underlying race. At worst you can create a free bet where you will win on the steamer if they do go on to win and lose nothing if they don't.

When looking to profit from a steamer you would back it in exactly the same way you would when you have a normal bet. But instead of letting the bet stand you simply cash out before the race starts. It can be really simple, but very effective strategy. Even better than that, with Bet Angel you can get it to look for and trade a steamer automatically. Using the automation on Bet Angel you can 'spot' a steamer by comparing recent price activity against past activity.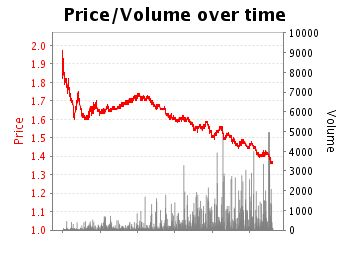 A a good example of why trading a steamer is a good idea, came the evening that I wrote this article. In the 19:15 at Kempton we saw Symbol backed in from 1.75/7 to under 1.402/5, a substainal move. The money was coming in thick and fast and that sent the price of it's nearest rival Romina out from 3.02/1 to 4.507/2 by post time. Come the race Romina came out a comfortable winner.
Anybody backing Symbol would have lost their entire stake, but if you had traded when the price was heading downwards you could have made a very nice profit and that profit would have come in even if the rank outsider stormed home.

In summary, by trading rather than punting a gambled horse. You can profit whatever the result of the race, rather than crossing your fingers and acting on a hunch.

Download a free copy of Bet Angel today