GSOP 9 Event #8: SBGstyle Takes Down Short-Handed Event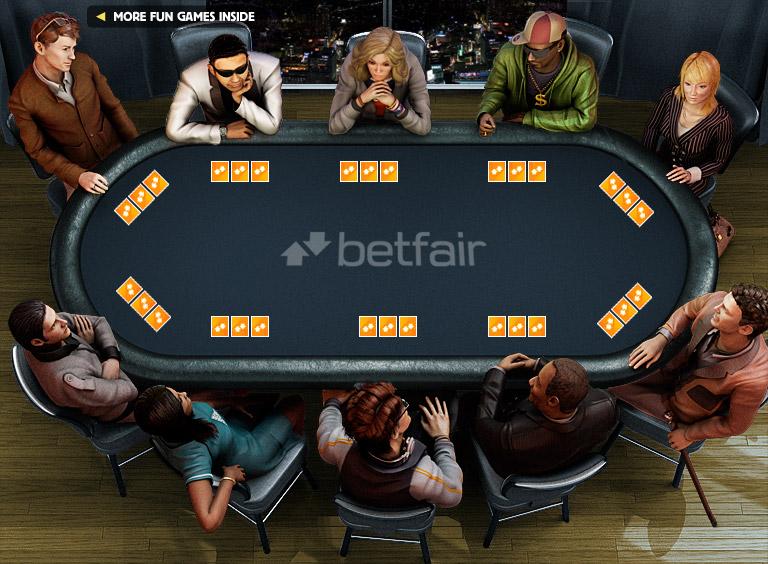 One of the most popular forms of online poker is the six-max or short-handed format, which explains the bumper crowds that turned out for Event #8 of the Grand Series of Poker 9 (GSOP). The $108 No Limit Hold'em Short-Handed saw 827 players buy-in, whilst the $11 version attracted 1,308.
The Mini-Event #8 was another that I was confident of doing well in – if I didn't I would be forced to watch X-Factor with the Mrs. Guess what I watched on Saturday night? You're correct, X-Factor.
GSOP 9 Event #8: $100+$8 No Limit Hold'em Short-Handed $100,000 Guaranteed
Sixty-one hands. Sixty-one measly hands. That is all I saw for my $108 investment, and it wasn't until Hand #48 that I actually played a hand of note. I lost it. In that particular hand the action folded around to me in the cutoff and after almost a 30-mins of folding rags 10c-9s looked like a monster to me, so I raised to 75 with blinds at 15/30. My only customer was vkil and we shared a Q-9d-6h flop.
Not a perfect flop but there could be much worse for my pretty crappy hand. To my surprise vkil lead out with a bet of 75 into the 180 pot and I called with my middle pair. The turn brought the Qs into play and now villain reverted to checking. I saw no real reason to bet, so checked and saw the 6d land on the river. My sole opponent now fired a bet again, half-pot of 175. For a moment I considered raising but I would basically be representing and I called instead, only to be shown Kd-Qh for trip ladies.
That cost me 325 chips and the rest of my stack would soon find its way into the middle just 13 hands later. On hand 61 of my tournament the blinds were 25/50 and when Migelson opened to 150 from under the gun I re-popped to 400 (next to act) with my Qh-Qc. The rest of the players folded back to Migelson and he min-raised to 800. This should have set the alarm bells ringing but instead I five-bet to 1,795. I was waiting for villain to come over the top and move all-in because I can fold and still have 60bb but instead he called. The flop fell 10c-9s-Js giving me an open-ended straight to go with my overpair so when villain checked to me, I moved all-in for 3,140 (pot was 3,665) and I was snapped off by Kh-Kc. The turn and river bricked and my tournament came to an abrupt end in 768th place.
My donkish ways paved the way for 19 Team Betfair player to make it into the money. The first of our heroes was Rhys "floppinhell11" Jones in 102nd place for $138.06 and he was followed into the money by the likes of Russia's Fru1t N1nja (94th), FINISHzFISH (47th), Hentschit_ (41st) and the Betfair regular E_V_V_O (19th). Out highest placed finisher was Owleyes2222 of the UK in 11th place, a finish that awarded $864.66.
GSOP 9 Event #8 Statistics
Total entrants: 827
Team Betfair entrants: 141 (17.05% of total entrants)
Team Betfair cashes: 19 (13.48% ITM)
Team Betfair winnings: $5,289.70
GSOP 9 Mini-Event #8: $10+$1 No Limit Hold'em Short-Handed $10,000 Guaranteed
The Mini-Event #8 was another that I was confident of doing well in - if I didn't I would be forced to watch X-Factor with the Mrs. Guess what I watched on Saturday night? You're correct, X-Factor.
I decided to take a different route to the final table in this tournament by going for it from the off and playing an aggressive game. I lost 365 chips early doors after opening with a raise with Js-10s and calling the small blind's three bet, flopping a gutshot and flush draw but missing both.
It felt like I could not connect with the board at all but about 40 minutes in I managed to claw back 1,350 chips when my Jc-Js looked like the best hand on a 9s-9c-7d-2c board. Then came a stupid had that cost me half of my stack.
The action folded to kingii on the button and he opened for the upteenth time to 125. I opted to see a flop with my Qh-6h (maybe I should be three-betting here?) and we saw the first three community cards fall 6s-Js-7d. I checked, villain bet 175 and I check-raised to 500 (representing bugger all) and villain of course called. The turn was another seven, this one was clubs, and I kept up my story by betting 800 into 1275 and villain called again. The 7h was on the river and I fired 1,450 only to see villain move all-in for 4,030. I came to the conclusion that I was definitely beaten and I got out of the firing line.
I doubled up shortly afterwards when dreamtime96 opened from the button, I three-bet with Qd-Qh and then called when I was put all-in. I found myself up against As-Kh and LOL'd sarcastically when the Ad was the first card out, but then my eyes saw the 10c and Qc made up the other two flop cards. The 10s on the turn practically locked up the hand for me, the 3d river completing the board and my double up.
Then on Hand #95 it was all over. Blinds were 60/120 and kingii opened to 255 from under the gun and I made the call with Jc-9c in the cutoff. CrazyMoron moved all-in for 839 in total (from the big blind) and both kingii and I called. The 10h-Qh-6c flop saw villain lead for 300 into 2,577 and I took the bait and got my 3,096 chips into the middle with my open-ended straight draw. Villain called with 9h-8h and was rewarded with the 3h on the turn. GG me.
Whilst I was watching people crooning on the box, 31 of my fellow Team Betfair players were busy helping themselves to a slice of the prize pool. Twenty-two of those won between $13.33 and $35.08 for finishing between 47th and 191st place but everyone who reached the final table did so knowing they would each win over $150 for their efforts - and we had three players on that final table.
Funeraler busted first in 10th place and he was followed to the rail by tedwho2 in sixth place; tedwho2 picking up $393.87 for his efforts. But our highest placed finisher was SloppyDumb of Denmark who finished in fifth place, good for $530.80. Great effort boys and girls, surely that first Team Betfair win cannot be too far away?
GSOP 9 Mini-Event #8 Statistics
Total entrants: 1,308
Team Betfair entrants: 173 (13.23% of total entrants)
Team Betfair cashes: 31 (17.92% ITM)
Team Betfair winnings: $1,933.64
Discover the latest articles
Read past articles