USPGA Championship 2021: The Punter's Preview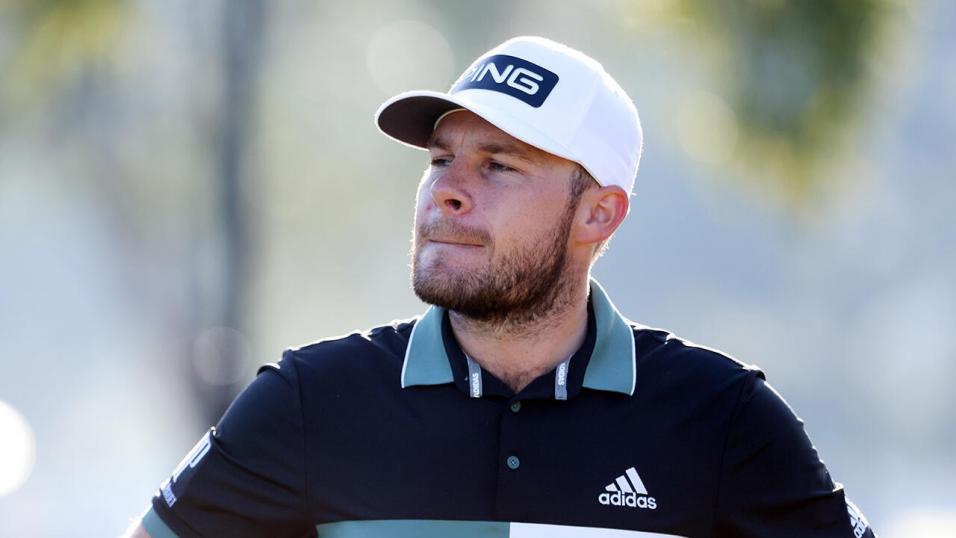 Tyrrell Hatton who ticks all the boxes ahead of the USPGA Championship
The USPGA Championship returns to the Ocean Course, Kiawah Island, this week, where Rory McIlroy romped to victory nine years ago. Read Steve's in-depth preview ahead of Thursday's start here...
"Fifteen of the last 21 majors have now gone to a first-time major winner and we have to go all the way back to Bradley's win in this Championship ten years ago to find the last major champion that wasn't inside the world's top-50. That's a run of 36 straight majors!"
Tournament History
The Professional Golfers Association of America was formed in February 1916, one month after wealthy store owner Rodman Wanamaker (the man the giant trophy played for this week is named after) had hosted a lunch meeting with the leading professionals of the age to set out the agenda for the formal organisation of the PGA.
In the October of 1916, the very first USPGA Championship was staged, in match play format. There was no tournament in 1917 or 1918 because of the First World War and the Second World War put paid to the 1943 renewal so this is the 103rd edition.
Previously staged in August, as the PGA Tour season drew to a close, and after the other three majors had all been played, the USPGA Championship was very much viewed as the least prestigious of the four majors and the inception of the FedEx Cup Series in 2007 certainly didn't help.
In order to give the Championship the gravitas it deserved, a change to the PGA Tour schedule in 2019 moved it to May and it became the second major of the year. That had the desired effect but after a rearrangement of the schedule due to the pandemic last year, it was shuffled back to August again, when it was the first of only three majors played in 2020. The Open Championship was cancelled altogether.
So, after occupying a different slot in the schedule in each of the last three years, the USPGA Championship is back where it should be, in the month of May, and it's back at its 2012 venue, the magnificent Ocean Course at Kiawah Island.
Venue
Ocean Course, Kiawah Island Golf Resort, Kiawah Island, South Carolina.
Course Details
Par 72, 7,876 yards
Stroke Index in 2012 - 74.57
Described by Golf Digest as the hardest in the United States, the Ocean Course only opened in 1991 - the same year that it hosted the infamous renewal of the Ryder Cup dubbed "The War on the Shore" when Bernard Langer missed a six-footer to tie and to retain the Cup for Europe.
Incredibly, the Ryder Cup was given to Kiawah before the course was even built and work on Dye's masterpiece only started in 1989!
After the Ryder Cup, the Ocean Course was also used for the World Cup in 1997 and 2003, the 2007 Senior PGA Championship, and for this event nine years ago, when Rory McIlroy romped to an eight-stroke victory.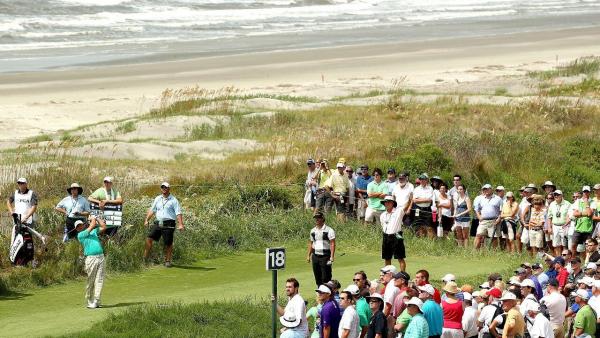 Situated adjacent to the Atlantic Ocean and designed by Pete and Alice Dye, the Ocean Course is severely exposed and very much wind affected.
Originally designed to sit behind the dunes, Alice suggested raising the fairways where necessary to give players unobstructed views of Kiawah's stunning coastline from every hole.
"You're building a course next to the ocean but not letting the golfers see it!" Is what she's quoted as telling her husband.
That change made the course extremely challenging, and it's been said that players can experience as much as an eight club difference from one day to the next depending on wind strength and direction. And when the wind gets up so does the scoring.
Vijay Singh was the only player to break 70 in round two in 2012 when the scoring averaged a whooping 78.09 so how the course plays is very much weather dependant, although it's no pushover whatever the weather. It's a long and tough gig.
The Ocean Course has Bermuda rough, but the fairways and greens feature Paspalum grass - a surface not often encountered (more on that below). It's a wonderful course that's reminiscent of a British or Irish seaside links and it should play more like an Open Championship venue this time around too.
The course played soft in 2012 and the event was interrupted by the weather but it should play harder, faster and tougher this time around given we're playing May instead of August.
There's a terrific hole-by-hole guide on the venue's website but I think Dye captured how much the course meant to him with these couple of quotes.
"When I saw this land, I walked up and down the beachline and of course, my imagination got carried away. I thought I could give up my life to build on this golf course.
"You know, you could have a great golf hole, and it could be in Missouri or Indiana but if you have the Atlantic Ocean and the next thing out of bounds is Spain, that's pretty good."
It really is a masterpiece and I'm very much looking forward to seeing the world's best tested here again.
TV Coverage
Live on Sky Sports all four days, starting at 13:00 on Thursday.
Last Ten USPGA Championship Winners with Approximate Pre-event Exchange odds
2020 - Collin Morikawa -13 36.035/1
2019 - Brooks Koepka -8 12.011/1
2018 - Brooks Koepka -16 23.022/1
2017 - Justin Thomas -8 50.049/1
2016 - Jimmy Walker -14 220.0219/1
2015 - Jason Day -20 16.015/1
2014 - Rory McIlroy -16 6.86/1
2013 - Jason Dufner - 10 46.045/1
2012 - Rory McIlroy -13 23.022/1
2011 - Keegan Bradley -8 (playoff) 300.0299/1
What Will it Take to Win the US PGA Championship?
The USPGA Championship is a nomadic event so we can't look too deeply into historic stats but the courses are set-up similarly and they're usually long.
Collin Morikawa hit more fairways than anyone else when he won at Harding Park last year and he only ranked 40th for Driving Distance but big hitters won the previous six USPGA Championships and Rory McIlroy ranked number one for DD when he won here in 2012.
Given the Ocean Course's intimidating length, whacking it miles off the tee looks like it should be vital but plenty of shorter hitters figured here nine years ago and Rory was the only player in the top-ten to rank any better than 15th for DD. The runner-up, David Lynn, only ranked 54th and Ian Poulter, who finished tied third, ranked 53rd for DD so length off the tee wasn't absolutely imperative.
Justin Rose, who finished third in 2012, was the only player in the top-10 to rank any better than 17th for Driving Accuracy but he only ranked 12th so that's not a key stat.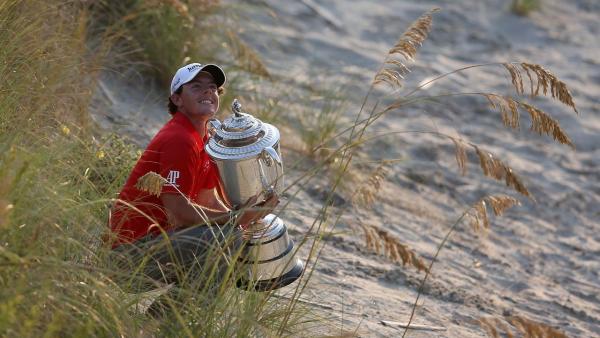 Sweden's Carl Pettersson, who finished tied for third only ranked 56th for Greens In Regulation but he's the anomaly. Rose (T3) ranked number one for GIR, Blake Adams, who finished tied seventh, ranked third and the first and second ranked 13th and eighth for GIR.
McIlroy ranked only 10th for Putting Average and only two of the top-ten ranked any better than that on the greens but McIlroy ranked first for Scrambling and Lynn ranked fourth, so saving shots around the greens was key and I expect that to be a vital stat this time around.
Correlating Courses
Pete Dye is responsible for some wonderful courses used each year on the PGA Tour - most notably Sawgrass and Harbour Town, the venues for the Players Championship and the RBC Heritage, and he also designed Austin Country Club (WGC Match Play), TPC Louisiana (Zurich Classic) and TPC River Highlands (Travelers Championship).
Other venues used less frequently include Crooked Stick, Whistling Straits and the Stadium Course at PGA West which is used in rotation at the American Express, but we may be better off looking at the courses used on Tour that have Paspalum greens - El Camaleon (Mayakoba Golf Classic), Corales Puntacana (Corales Puntacana R & C Championship) and the Grand Reserve Country Club (Puerto Rico Open).
And on the European Tour, the Royal Greens Golf and Country Club, home of the Saudi International, is also a paspalum track. There have only been three renewals to date and Dustin Johnson has won there twice.
Of all the Peter Dye designs, Whistling Straits is the most similar track to the Ocean Course so although it's old form now, the 2015 renewal of the USPGA Championship is worth looking at.
Is There an Angle In?
As highlighted earlier, the Championship has moved around a bit in the calendar over the last few years but a previous win earlier in the season has been a very strong pointer historically with as many as 18 of the last 21 winners having already won an event prior to success in the USPGA Championship.
Opportunities weren't plentiful last year after the pandemic-enforced break to the schedule but Morikawa won less than a month before claiming his first major, beating Justin Thomas in extra time at the Workday Charity Open.
It's not especially incredible that a major should be won by someone that had already tasted success earlier in the season, especially when it used to feature towards the end of the season, but it's worth highlighting that the list of 18 includes some very unlikely USPGA winners, with the likes of Y.E.Yang, Rich Beem, David Toms and Keegan Bradley all winning a tournament earlier in the season before they won what was then the final major of the year.
A win earlier in the season looks like a huge pointer but given the 2012 result, they may need to be European. Or as Dave Tindall points out in his look at the venue, Northern European. As many as seven of the top-ten were Northern Europeans nine years ago.
-13 Rory McIlroy (Northern Ireland)
-5 David Lynn (England)
-4 Keegan Bradley (USA)
-4 Carl Pettersson (Sweden)
-4 Ian Poulter (England)
-4 Justin Rose (England)
-3 Blake Adams (USA)
-3 Jamie Donaldson (Wales)
-3 Peter Hanson (Sweden)
-3 Steve Stricker (USA)
Given the layout, links form, and specifically Open Championship form, should stand up really well here.
Is There an Identikit Winner?
This used to be a great Championship for big outsiders and the three winners between 2001 and 2003 - David Toms, Rich Beem and Shaun Micheel - went off at huge prices. They were very hard to pick and had either Chris DiMarco or Justin Leonard won the 2004 playoff at the Pete Dye-designed Whistling Straits instead of Vijay Singh, the run of triple-figure priced winners would have stretched to four.
The 2009 champ, Y.E Yang, went off at around 330.0329/1, Keegan Bradley was matched at a whopping 650.0649/1 before the off 10 years ago and the 2016 winner, Jimmy Walker, was matched at a juicy 220.0219/1 but six of the last nine winners (Morikawa, Koepka twice, McIlroy twice and Jason Day) were all easy enough to find so it's been a mixed bag of late.
Whether we get an outsider or not, the chances are they'll be a first-time major winner that's inside the world's top-50...
Following Hideki Matsuyama's victory in the US Masters in April, 15 of the last 21 majors have now gone to a first-time major winner and we have to go all the way back to Bradley's win in this Championship 10 years ago to find the last major champion that wasn't inside the world's top-50. That's a run of 36 straight majors!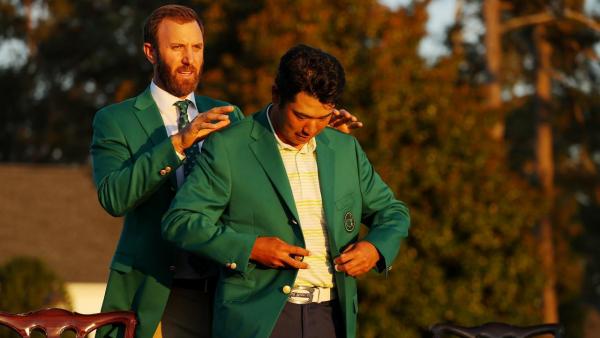 Looking at this event alone, following Morikawa's success at Harding Park, 22 of the last 35 winners (63%) were breaking their major duck when they won and that's quite an impressive number given Brooks Koepka has won two of the last three USPGAs (his third and fourth major wins) and Tiger Woods has won five of them.

And finally, as Dave Tindall highlights in his Ten Year Trends piece, eight of the last ten winners have been in their 20s. This is the major where the young guns shine and given the 2010 winner, Martin Kaymer, was only 25 when he edged out Bubba Watson in extra time at Whistling Straits, nine of the last 11 winners have been in their 20s.
In-Play Tactics
Unless the weather has a huge say, like at the 1999 Open Championship when Paul Lawrie won having trailed by ten after 54 holes, being up with the pace is usually the place to be at links venues and although we only have two events to look at, that's been the case here so far.
The first four home at the 2007 Senior PGA Championship here were inside the top-four places throughout and Rory McIlroy was always up with the pace here in 2012.
The Irishman sat second after the opening round, trailing by a stroke, and although he dropped into a tie for fifth after a second round 75, he only trailed by two and he was three clear after three rounds.
Market Leaders
Rory McIlroy jumped to the head of the market when he won the Wells Fargo Championship two weeks ago after a run of rotten form.
He won in a hack canter here in 2012 and given he said this about the venue before the off, his facile victory shouldn't have come as a surprise.
"I said it to JP, I said it to my dad, I said it to my whole team, there's something about this (course) just feels right."
He's been working with Pete Cowan since he missed the cut at the Players Championship in March and his win at Quail Hollow came as something of a surprise following a missed cut in the US Masters in his previous start.
"Pete and I did some good work last week in Florida and I felt good about my game coming in here, but obviously I wasn't expecting to come and win first week straight out again."
That was his third win at Quail Hollow, and he has a very solid bank of form there, but it was still a surprise that he won and despite that victory, winning a major again, so soon after teaming up with a new coach, might be a tall order.
Bryson DeChambeau has gone off the boil slightly after failing to close out the Players Championship (third) a week after winning the Arnold Palmer but he plays Pete Dye designs well and can't possibly be ignored.
He was a disappointing tied 55th at the Byron Nelson Championship having started brightly and I'm more than happy to look elsewhere.
Jon Rahm looks a perfect fit. The world number three is yet to win a major but this looks ideal. He's a terrific links player and a big hitter with a deft touch but the combination of becoming a father for the first time recently and a change in equipment seems to have thrown his off track a bit.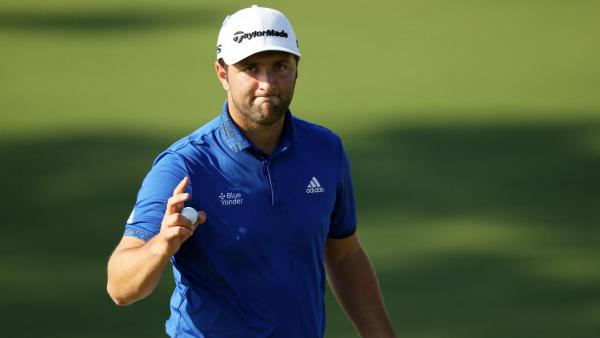 He finished fifth in the US Masters last month, just days after his son was born but he missed the cut at the Wells Fargo Championship and he's just finished a somewhat uninspiring tied 34th in the Byron Nelson.
Jordan Spieth traded at a low of 3.7511/4 in the Byron Nelson as he threatened to assume command three times throughout the course of the week before eventually finishing tied ninth.
As an Open Champion with a victory in the Travelers at the Pete Dye designed TPC River Highlands, Jordan Spieth should take to Kiawah Island like a duck to water but there are a couple of negatives.
Since finishing third at the US Masters he's contracted Covid and so he's missed a few weeks of preparation but the main reason I'm reluctant to side with him is that this is the major he needs to complete the Grand Slam and that will bring significant added pressure.
Justin Thomas has lost his way slightly after his off the pace success at the Players, failing to progress out of the group at the WGC Match Play before producing form figures reading 21-13-26 and Dustin Johnson hasn't been firing since he won the US Masters in November.
Selections
As highlighted above, there are definitely negatives about Jon Rahm but he's found form out of the blue on numerous occasions previously and he really is a perfect fit for the Ocean Course so I've had a very small wager at 16.5.
Both of Viktor Hovland's PGA Tour victories have come on courses laid down to paspalum (Puerto Rico Open & the Mayakoba) and he arrives in sparkling form having finished third at both the Valspar Championship and the Wells Fargo in his last two starts.
The only weakness he has is his short game around the greens but that's improving all the time and I couldn't leave him out given he too looks a great fit with the trends.
I backed Alex Noren over the weekend as he put in a challenge in Texas and I've backed a couple more big outsiders which I'll go into detail on in the Find Me a 100 Winner column later in the week so for now my only other pick is the world number nine, Tyrrell Hatton, who ticks every single box apart from red-hot recent form.
The Englishman is a quite brilliant links exponent (won back-to-back Dunhill Links Championships), he won the Abu Dhabi Championship in January, he has form on paspalum (Saudi International) and he finished third at the RBC Heritage last year at the Pete Dye designed Harbour Town.
After winning three huge titles between March last year and January this, Hatton has cooled off a bit of late but his 18th finish in his penultimate start in the US Masters was far and away his best performance at Augusta and he's too big at 85.084/1 given he fits the age profile (29), hasn't yet won a major, is inside the top-10 in the world rankings (9th) and that he's playing a venue that will definitely suit him.

I'd like to have seen him in better form but that's the only negative and he's my idea of the best bet before the off.
Selections:
Jon Rahm @ 16.5
Viktor Hovland @ 30.029/1
Tyrrell Hatton @ 85.084/1
Alex Noren @ 360.0359/1

*You can follow me on Twitter @SteveThePunter
Discover the latest articles
Read past articles