2020 US Open: The Punter's in-depth preview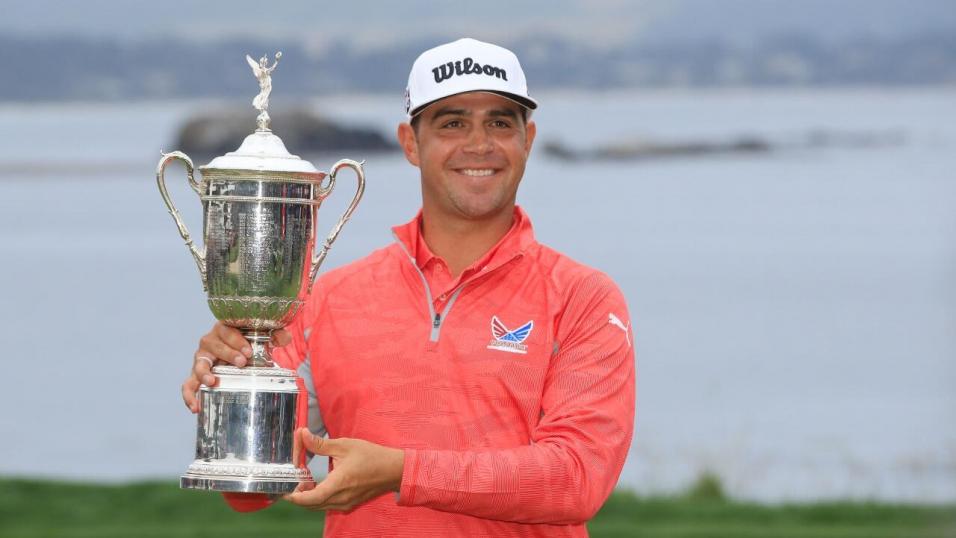 Gary Woodland won last year's US Open, who will follow in his footsteps?
We've got the second major of the shortened season to enjoy this week at Winged Foot Golf Course in New York, so read Steve 'The Punter' Rawlings' comprehensive preview ahead of Thursday's start...
"DJ, who's talent deserves more than his one major to date, has New York state form figures reading 18-1-3-2. Nobody in the world putts better on Poa Annua greens and with recent form figures reading 2-1-2-1, the world number one is without question the man to beat."
Tournament History
The US Open is a nomadic championship staged by the often heavily criticised United States Golf Association. It used to follow the US Masters as the second major of the year but after a reworking of the PGA Tour schedule last year it was the third of the four staged in 2019, following the US PGA Championship, which was moved to May. And it's all change again in 2020...
Having lost the Open Championship from the rota, the US Open is the second of this year's three majors, following last month's US PGA Championship, won by Collin Morikawa, and preceding the US Masters, which will held in November.
This year's US Open is the 120th edition and it returns to the venue last used for the tournament back in 2006 - Winged Foot in Mamaroneck, New York.
Venue
The West Course, Winged Foot Golf Club, Mamaroneck, New York.
Course Details
Par 70, 7,477 yards
Stroke Average in 2006 when 7,264 yards - 74.99
This will be the sixth US Open to be staged at Winged Foot - an A.W Tillinghast designed masterpiece - that was restored by Gill Hanse between 2016 and 2018. It was last used for this event in 2006, when Australia's Geoff Ogilvy won his one and only major championship as a number of players blew their chance of winning (see In-Play Tactics section below).
With flat but narrow fairways, thick rough (up to six inches deep) and Tilly's infamously contoured, well-bunkered, raised greens, measuring in at in at almost 7,500 yards, the par 70 West Course is an absolute brute.
The par four opening hole was the hardest hole on the course in 2006, averaging 4.471, and at the time, the ninth was the longest par four ever used in a major championship. The par five 12th measured a whopping 640 yards, averaging 5.24, and the only other par five, the fifth, was the only hole to average below par for the week (4.65). Tiger Woods missed the cut in 2006, his first ever weekend off at a major championship, and Ogilvy won with a five-over-par 285 total.
As an indication as to just how hard Winged Foot is, when Billy Casper won the US Open here in 1959, he laid up on the par three third all four days - getting up-and-down for par on every occasion.
Dave Tindall's taken a look at the venue here, published last week, and the eight-minute video below, is well worth a look too. Few, if any, pro golfers understand golf course architecture better than the 2006 winner here, Ogilvy, and listening to him talking about Winged Foot gives you an excellent feel for the place.
We are two weeks from the @usopengolf . Consulting architect Gil Hanse and '06 champion Geoff Ogilvy explain why Winged Foot's greens are among the best in the world.

Watch in 4k on YouTube: https://t.co/o7ZkZPi8c9 pic.twitter.com/MTUQpbkV9K

? The Fried Egg (@the_fried_egg) August 31, 2020
TV Coverage
Live on Sky Sports all four days, beginning at 12:30 on Thursday.
Last Ten Winners with Pre-event Exchange Prices
2019 - Gary Woodland -13 110.0109/1
2018 - Brooks Koepka +1 34.033/1
2017 - Brooks Koepka -16 60.059/1
2016 - Dustin Johnson -4 17.016/1
2015 - Jordan Spieth -5 11.010/1
2014 - Martin Kaymer -9 50.049/1
2013 - Justin Rose +1 28.027/1
2012 - Webb Simpson +1 100.099/1
2011 - Rory McIlroy -16 16.015/1
2010 - Graeme McDowell Even 65.064/1
What Can We Expect From Winged Foot?
The USGA often come under criticism for their US Open course set-ups and not without justification. On occasions, the greens have been so fast they've been farcical and after a few episodes at Shinnecock in 2018, some of the more influential pros voiced their concerns prior to the off at Pebble Beach last year. Rory McIlroy had this to say.
"They're trying to do as good a job as they can and I think they'll admit they've made a couple of mistakes over the last couple of years. Everyone does. And I think we should give them the chance to redeem themselves. If they can't redeem themselves at Pebble Beach, then there could be a problem."
Given the players' concerns, we were never going to get a truly severe test and when the wind didn't really pick up all week, Gary Woodland went on to win with a 13-under-par total, but I very much doubt we'll get close to a winning score that low this week..
Following the hugely successful and universally acclaimed Northern Trust at Olympia Fields three weeks ago, when world number two, Jon Rahm, edged out world number one, Dustin Johnson, in extra time, after both men finished the week on four-under-par and only five players broke par, I can see this week's set-up being really tough again.
What Will it Take to Win the US Open?
In addition to last year's renewal at Pebble, we've had another couple of instances lately when the set-up has not met with the expected weather and that's given us a winning score that we're just not used to seeing at a US Open and it's worth noting that after the 16-under-par Rory McIlroy romp at rain-soaked Congressional in 2011, the next two winning scores were over-par, suggesting that the USGA didn't want a repeat.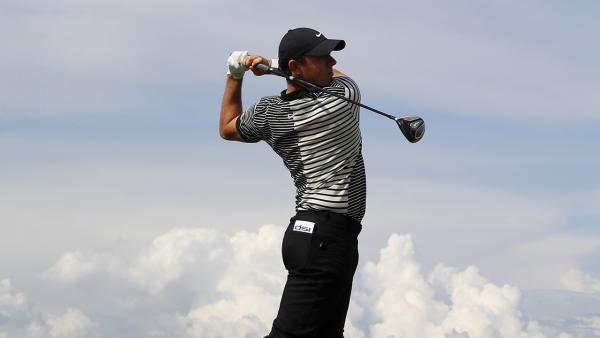 And following Brooks Koepka's low-scoring demolition at Erin Hills three years ago, again with a record-equalling -16 total, when the expected Wisconsin winds were non-existent, the USGA toughened things up a bit too much at Shinnecock and we got another over-par winning score.
Although it's a nomadic event, played at different courses every year, and hiccups do occur, because the USGA tend to set-up the courses similarly tough, an analysis of the statistics is still a worthwhile exercise, so here are the average rankings of the last ten US Open winners in all the main categories.
Driving Accuracy - 23.5
Driving Distance - 16.4
G.I.R - 6
Scrambling - 10
Putting Average - 15.8
The first two home last year, Gary Woodland and Brooks Koepka, ranked tied fifth for Driving Distance and tied 22nd for Driving Accuracy and that was typical. A straight and lengthy long game is ideal but length is more important than accuracy, despite all the scaremongering we'll no doubt hear and see before the off about the brutality of the rough.
US Open rough is always penal and the fairways narrow, but even the most accurate drivers will stray from the short grass at some stage and when they do, they'll usually be too far back to have a chance of rescuing par. In contrast, the big hitters will be closer to the green and will have a better chance of saving themselves. They'll also have the advantage of going in with shorter irons when they do find the fairway.
The stats are clear. Only four winners in the last 16 years have ranked higher for accuracy off the tee than they have for length and 12 of the last 16 winners have ranked inside the top-ten for DD, compared to just four inside the top-ten for DA. It really does make sense to favour length over accuracy at this major.
To win a US Open you need to find plenty of greens and scramble well when you don't. As the averages show, Greens In Regulation and Scrambling are the two main stats to consider and Woodland demonstrated that in no uncertain terms last year when he ranked second for GIR and first for Scrambling.
The stats at the 2006 renewal at Winged Foot reinforces all the above. They were largely what one would expect at a US Open and very similar to last year's at Pebble. Ogilvy ranked sixth for DD, 21st for DA, 13th for GIR and fifth for Scrambling. He ranked second for Total Driving and third for All Round. The first five home had A/R rankings of third, first, ninth, tenth and second and Kennie Ferrie, who had been the surprise third round leader before going on to finish tied for sixth, ranked fifth. Winged Foot tests every facet of your game and it's a tough examination.
Davis Love III won the 1997 US PGA Championship at Winged Foot by five strokes on -11 but only four players broke par so although it definitely played easier than it did in 2006, when Ogilvy won in +5, it wasn't a pushover and there was one very large contrast between the two tournaments.
In 1997, the first 12 players home were all American whereas nine years later, only seven of the top-25 were American. Following Woodland's success at Pebble, the last five US Opens have gone the way of an American but looking at the 2006 leaderboard, that run could come to an end.
Is There an Angle In?
The clues were there before the 2006 US Open. Mickelson, who traded at long odds-on before finishing second again, had won the US PGA Championship at another Tillinghast course, Baltusrol, just ten months prior and Ogilvy had finished sixth there.
Form at Tillinghast tracks transfers particularly well so form at Ridgewood Country Club or Baltusrol, is well worth investigating but the best place to start is probably Bethpage Black, which hosted last year's US PGA Championship, won by US Open specialist Brooks Koepka.
Is There an Identikit Winner?
The US Open produces its fair share of event specialists - remember Andy North? He only ever won three PGA Tour events and two of them were US Opens! Jeff Maggert only won three PGA Tour events too and none of them majors but between 1994 and 1999 he finished inside the top-ten in this championship four times.
Brooks Koepka is out injured this year but he's finished first, first and second in the last three renewals and there are several other players that enjoy this event more than others...
The 2003 champ, Jim Furyk, was runner-up four years ago and that was his seventh top-five. Jason Day has finished inside the top-ten in five of his nine US Open appearances, Brandt Snedeker has finished inside the top-11 in six of his 13 appearances and then there are the likes of Tiger Woods (three wins and eight top-sixes), Ernie Els (who's finished first, second, third, fourth and fifth twice), and of course Phil Mickelson, who has finished second an incredible six times. Previous US Open form is worth plenty.
It's very easy to concentrate too hard on previous major champions whenever we start looking at form for any major championship but it's odds-on that the winner won't have tasted success before if recent history can be believed.
Even though Tiger Woods won his 15th major at Augusta last April and Koepka has won four of the last 12 staged, the last three, and 13 of the last 18 (72%) major championships have gone to a first-timer. And if we look at this major in isolation, three of the last four were breaking their major duck.
Don't be surprised if we get another first-time winner and they may well be a juicy price but do expect them to feature fairly highly in the Official World Rankings because the last 33 majors have been won by someone inside the world's top-50.
Last Six Winner's Position and Exchange Price Pre-Round Four
2019 - Gary Woodland - led by one stroke 3.1511/5
2018 - Brooks Koepka - tied for the lead with three others 5.59/2
2017 - Brooks Koepka - trailing by one 5.59/2
2016 - Dustin Johnson - trailing by four 4.84/1
2015 - Jordan Spieth - tied for the lead with three others 3.3512/5
2014 - Martin Kaymer - led by five strokes 1.454/9
In-Play Tactics
Up with the pace was again the place to be last year and Woodland, who led at halfway, became the sixth US Open winner in-a-row and the 10th in 12 years to sit first or second with a round to go. I'll look more deeply at the in-running stats during the event in the In-Play Blog but for now it's worth just looking back at what was a fabulous and entertaining tournament in 2006 to whet our appetites.
Colin Montgomerie, who never did get that major his talent so deserved, was matched at a low of 1.341/3 when he stood in position A on the fairway after his drive on the 72nd hole 14 years ago but a duffed approach led to a double-bogey six and Jim Furyk finished alongside Monty after he bogeyed the last but the 2006 renewal will be forever remembered as the closest of Phil Mickelson's six US Open near misses.
With Ogilvy leading in the clubhouse, Mickelson stood on the 72nd tee with a one stroke lead, requiring a par to win or a bogey to tie but a poor drive, a ridiculous attempt form the trees with his second, his third shot, from only 25 yards ahead of where he played his second, found a plugged lie in the greenside bunker. It was such a bad lie that he could only blast out into the rough and he eventually knocked in an eight-footer for a double-bogey six to finish alongside Monty and Furyk. Ouch!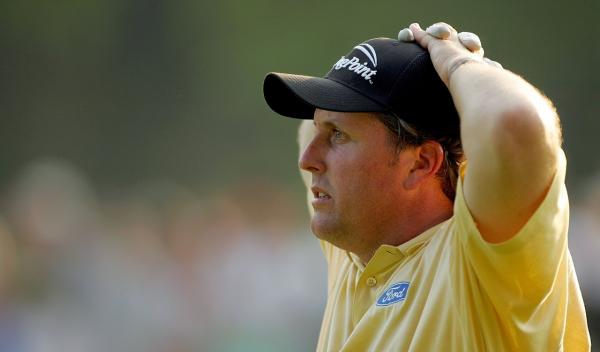 Lefty had been matched at a low of 1.061/18 and if there's one hole he'll forever wish he could go back and play again, it's the 18th at Winged Foot on June 18, 2006. He had this to say after his devastating finish.
"I still am in shock that I did that. I just can't believe that I did that. I am such an idiot. The biggest reason why this is so disappointing is that this is a tournament that I dreamt of winning as a kid. I spent hours practicing, countless hours practicing, dreaming of winning this tournament. I came out here months in advance to get ready and had it right there in my hand, man. It was right there and I let it go."
Market Leaders
Of all the recent US Open venues, the one that correlates best with Winged Foot is Oakmont, in the neighbouring state of Pennsylvania. Like this week's track, the Henry Fownes-designed gem is a brutally long and tough par 70 and this week's in-form favourite, Dustin Johnson, finished the 2016 US Open there three strokes clear of the remainder - despite picking up a ridiculous penalty stroke during the final round.
DJ, who's talent deserves more than his one major to date, has New York state form figures reading 18-1-3-2. Nobody in the world putts better on Poa Annua greens and with recent form figures reading 2-1-2-1, the world number one is without question the man to beat. If there's one slight negative, it's that he doesn't always scramble brilliantly around the greens but the 10.09/1 currently available on the exchange is more than fair.
Although yet to win one, it's only a matter of time before the world number two, Jon Rahm, bags a major. He was only tied for 13th at Olympia Fields in last month's US PGA Championship but that was the fifth time in his last six majors that he'd finished inside the top-13 and he arrives at Winged Foot in fine fettle, having won two of his last six starts. He ranks first on the PGA Tour's All-Around Rankings (DJ ranks second) and he's not too short a price at around 12.011/1. The 25-year-old Spaniard has a huge chance.
Justin Thomas is a massive talent and a prolific winner but his form has been patchy of late. That may seem ridiculous given he's finished inside the top-three in three of his last seven starts but he's such a competitor that he nearly always gets more from his game than anyone else. He won the WGC - FedEx St Jude last month despite a Putting Average ranking of 45th!
Nobody fights harder than the tough as teak Thomas and if he finds as many greens as he did at the Tour Championship (73.6%) last time out, he could end the week with his second major title but I'd like him to be playing better overall golf and I'm happy to swerve him.
New dad, Rory McIlroy, is a better player when conditions are easier than he'll encounter this week. He's still yet to win a tournament with a winning score of more than -12 and he hasn't played anywhere close to his best since the restart so he's easy to dismiss at 16.5.
Xander Schauffele, who shot the lowest 72-hole total at the Tour Championship last time out, is a great fit and I wouldn't be at all surprised to see him win his first major this week. He's never finished worse than sixth in three previous US Opens but the market has more than found him. He absolutely loves East Lake (the Tour Championship venue) so we may have to treat that result with a degree of caution, given that was only his second top-six finish in nine starts.
The US PGA Championship winner, Collin Morikawa, is the only other player trading at less than 30.029/1 and he commands a lot of respect. He missed the cut at the Northern Trust in his next start following his major win and finished only 20th at the BMW after that but after an opening 71 at East Lake, he shot rounds of 65, 67 and 69 at the Tour Championship and he might just be ready to change again here.
Selections
I was more than happy to take 10.519/2 about Dustin Johnson and I've also backed two more players with form at Tillinghast tracks - Patrick Reed and Jason Day.
Reed, the 2018 US Masters winner, won the Northern Trust at Bethpage in 2016 and he's also finished ninth at Ridgewood and 13th at Baltusrol. He hasn't been brilliant since the restart but he caught the eye when eighth in the Tour Championship where he ranked 10th for GIR and first for both Driving Accuracy and Scrambling. A repeat of those figures will see him contend again. He finished fourth at Shinnecock two years ago in testing conditions and you don't win at Augusta without a phenomenal short game.
Jason Day enjoyed a nice spell of form earlier in the summer when he finished inside the top-seven places in four events in-a-row. He's performed poorly in his two starts since his fourth-place finish in the US PGA but I can see him bouncing back in the major he loves on a course created by a designer that suits his eye. Day has finished second at both Ridgewood and Baltusrol and he's also finished fourth at Bethpage. He's a bit of a Tillinghast specialist and he also fared well at Oakmont four years ago when he finished eighth behind DJ.
*Matt Wallace was added to the portfolio on Tuesday and he's also been backed for a top-20 finish.
Selections:
Dustin Johnson @ 10.519/2
Patrick Reed @ 55.054/1
Jason Day @ 55.054/1
Matt Wallace @ 440.0439/1 (added after the preview first published)
If I add any more before the off, I'll post the bets on Twitter.
*You can follow me on Twitter @SteveThePunter
New on Betting.Betfair – Betslip
You can now bet without leaving Betting.Betfair with our brand new on-site betslip for Exchange markets. You'll see the Exchange back and lay prices at the end of articles - simply login and place your bets as you would do on the main Exchange site
Read past articles