The Punter's In-Play Blog: Tringale worth taking on again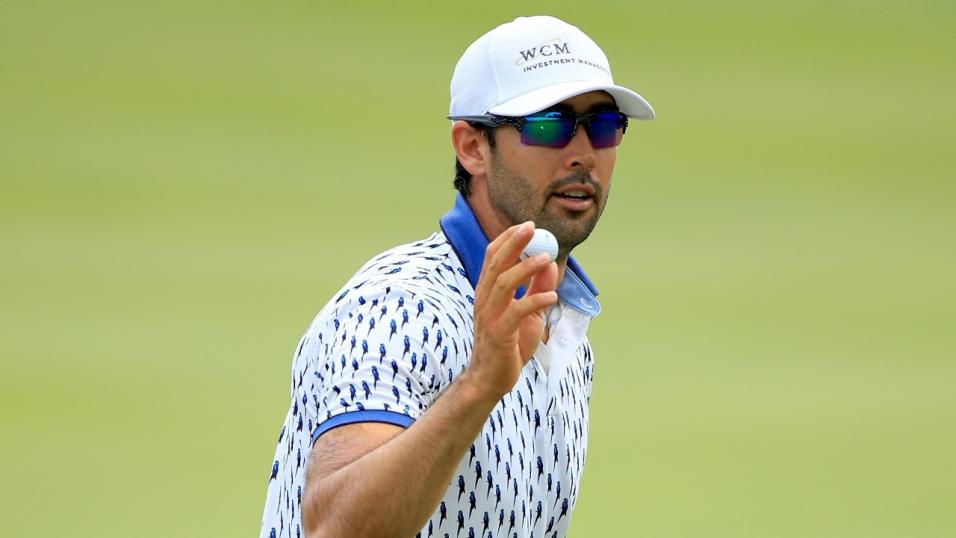 Cameron Tringale - one to oppose in Japan
There's just one round to go at both the ZOZO Championship and the Mallorca Golf Open so our man's back with his final in-running thoughts for the week here...
"Whoever wins, there's bound to be the usual final round wobbles that we experience week after week on the European Tour so as always, laying anyone that goes odds-on may well pay dividends."
21:30 - October 23, 2021
A bogey at his final hole of round three, the par five 18th, was an unexpected error for Japan's Hideki Matsuyama but he'll still enter the final round of the ZOZO Championship with a one-stroke lead. Here's the 54-hole leaderboard with prices to back at 21:20.

Hideki Matsuyama -10 1.845/6
Cameron Tringale -9 3.711/4
Matt Wallace -6 24.023/1
Sebastian Munoz -6 30.029/1
Brendan Steele -6 32.031/1
Tommy Fleetwood -5 34.033/1
Branden Grace -5 65.064/1
Collin Morikawa -4 36.035/1
-3 and 270.0269/1 bar
Although he's only one in front of Cameron Tringale, given there's four strokes back to the trio tied for third, Matsuyama appears fairly-priced at 1.845/6.
Tringale is yet to win on the PGA Tour and although he might not feel quite so pressured playing abroad, he's definitely someone to swerve.
On the last ten occasions that he's been within three of the lead and inside the top-six with a round to go he's fired rounds of 71, 72, 71, 69, 73, 72, 72, 73, 74 and 71 and on only one occasion, at the Korn Ferry Tour Championship in 2018, when he shot 69, has he not gone backwards.
He was tied for the lead at the John Deere Classic through 54 holes in 2019 and he was one clear at the 3M Open in July. On both occasions he finished 16th! And earlier this month he sat tied for second and one off the lead with a round to go at the Sanderson Farms Championship and he finished 11th. I took him on there in the Top 5 and Top 10 Finish markets at 1.8910/11 and 1.331/3 and even though the leaderboard is much thinner this time around, I'm more than happy to do so again at 1.211/5 and 1.051/20.
I've also had a very small bet on Tommy Fleetwood at 34.033/1 as he's a far better closer from off the pace than he on it and he's been in decent form of late. If Matsuyama puts in a stinker, Tommy might just be the one to capitalise.
Over at the Mallorca Golf Open, following a disappointing 71 on Friday, first round leader, Jeff Winther, bounced back brilliantly in round three, shooting his second eight-under-par 62 of the week. Here's the latest standings with prices to back at 21:05.
Jeff Winther -15 2.56/4
Jorge Campillo -13 4.84/1
Sebastian Soderburg -12 7.87/1
Alvaro Quiros -12 9.28/1
Pep Angles -11 30.029/1
Matti Schmid -10 17.5
Sebastian Garcia Rodriguez -10 38.037/1
Bryce Easton -10 55.054/1
Jack Senior -9 75.074/1
Aaron Cockerill -8 190.0189/1
-7 and 100.099/1
This is the first time Winther has led after three rounds on the European Tour but on the only occasion he held an advantage after 54 holes on the Challenge Tour, back in 2015, he was beaten and on the four occasions he's been within two of the lead through three rounds since he's also failed to convert. I'm in no rush to side with the 33-year-old at around 6/4.
The law of sod has dictated that two players I mentioned but didn't back in the Find Me a 100 Winner column, Sebastian Munoz in Japan, and Jorge Campillo in Spain, are in the top three places with a round to go at the two events and Campillo looks a big danger to Winther.
As highlighted in the Find Me a 100 Winner column, Campillo won the Spanish National Under 14 event at Santa Ponsa 21 years ago and when interviewed on Thursday he spoke about how well he remembered the occasion. It's clearly inspired him and I quite fancy him to overtake Winther. Odds of around 4/1 look fair.
Alvaro Quiros was another triple-figure player I looked at closely before the off but I was put off by how poorly he's been putting. He ranks eighth for Putting Average here after three rounds so there's been plenty of improvement in that department and the only slight weakness in his game is his accuracy off the tee this week.
At the prices, I prefer Quiros' chances to Sebastian Soderburg. The 31-year-old Swede, who Matt Cooper picked out before the off, is looking to gain compensation following last weeks near miss at Valderrama but after his meltdown on the 17th at Valderrama, how he copes with the pressure is hard to gauge
Pre-event pick, Matti Schmid, who's another of Matt's picks too, is still on the premises but he's going to have to putt better than he did today. He just lost his touch on the back-nine today but he's certainly not out of it.
Whoever wins, there's bound to be the usual final round wobbles that we experience week after week on the European Tour so as always, laying anyone that goes odds-on may well pay dividends.
There's usually at least two that trade lower than evens and often three so it's a decent enough strategy to adopt. Laurie Canter and Sebastian Soderberg both traded at long odds-on last week before losing.
22:45 - October 22, 2021
Somewhat irritatingly, play was halted at the Mallorca Golf Open with the clear leader, Bryce Easton, having just one hole of round two left to play. Here's the (very nearly) halfway leaderboard with prices to back at 22:35.
Bryce Easton -11 (thru 17) 5.95/1
Jorge Campillo -7 14.013/1
Jeff Winther -7 16.5
Alvaro Quiros -7 15.5
Sebastian Garcia Rodriguez -7 19.018/1
Laurie Canter -6 11.010/1
Matti Schmid -6 13.5
Sebastian Soderburg -6 20.019/1
Richard Mansell -6 22.021/1
Niklas Lemke -6 (thru 17) 42.041/1
Richard Mansell -6 22.021/1
Aaron Cockerill -6 48.047/1
Jean-Baptise Gonnet -6 65.064/1
-5 and 32.031/1 bar
Bryce Easton has never won on the European Tour, but he's tasted victory on the Sunshine Tour three times - twice in 2012 and once in 2018. Victory this week would be a huge deal for the 34-year old and it's inconceivable to think he can stroll to victory without the nerves kicking in but assuming he does lead by four once he's played the 18th hole in the morning, the stats suggest he's way too big at almost 5/1.
Since 1996, 36 players have led by four strokes at the halfway stage of a European Tour event and 19 of them went on to win. That's a strike-rate over 50%.
Given the stats, I've had a tiny cover bet on Easton but I'll be shouting on my pre-event pick, Matti Schmid, and I've also backed Niklas Lemke.
At 37, the Swede's chances of winning a European Tour event are diminishing but he's playing brilliantly this week and his price is just a fraction big given so far this week he ranks 14th for Putting Average, sixth for Driving Distance, second for Greens In Regulation and first for Scrambling.
England's Richard Mansell is another interesting runner after an immaculate six-under par 64 second round. He ranks first for GIR so far and he's responsible for the shot of the week.
Richard Mansell, take a bow! #MallorcaGolfOpen pic.twitter.com/0UV4mlm0Go

? The European Tour (@EuropeanTour) October 22, 2021
15:20 - October 22, 2021
A two-under-par 68 in cool and damp conditions was enough to see pre-event 14.013/1 chance, Hideki Matsuyama, hit the front at the ZOZO Championship. Here's the 36-hole leaderboard with prices to back at 15:10.
Hideki Matsuyama -8 2.9215/8
Cameron Tringale -7 7.26/1
Matt Wallace -6 14.5
Brendan Steele -6 17.016/1
Joaquin Niemann -5 11.010/1
Tommy Fleetwood -5 13.012/1
Alex Noren -4 27.026/1
Matt Jones -4 42.041/1
Lanto Griffin -4 42.041/1
Sebastian Munoz -4 46.045/1
Troy Merritt -4 50.049/1
Hiroshi Iwata -4 200.0199/1
James Hahn -3 160.0159/1
-2 and 48.047/1 bar
On the two occasions that Hideki has led at halfway on the PGA Tour on American soil he's disappointed. He finished third at the USPGA Championship in 2017, having been tied at the top through 36 holes, and having led by one at the BMW Championship at halfway in 2019, he finished third, beaten by five, but he needed a 63 in round four to bounce back from ninth place and ten back after a disastrous 72 in round three. But he has a far stronger record in his homeland when leading at this stage...
Matsuyama finished third at The Crowns event in 2013 having led by a stroke after 36 holes but on the next four occasions he led he went on to win and he also won the WGC HSBC Champions in China in 2016 having led by three at halfway. He went on to win by seven!
There's absolutely nothing wrong with his current price given those stats but a couple of things just put me off him.
He was a bit disappointing in the final round of the Olympics (tied third beaten by three) given he'd entered round four trailing by just a stroke and he wasn't at all confident coming in. Having this to say about his game before the off.
"If my game scored 10 out of 10 at the Masters, now I would say it scores less than one. I will be struggling this week, but I am here in Japan, so I am motivated to be in contention."
I'm not sure you'll get a better example than that as to why we should take anything a golfer says with a large pinch of salt, but it does make me wonder if his game is fragile?
It was his current form that put me off him before the off so I'm going to air on the side of caution, although none of the other contenders look especially strong.
Cameron Tringale is poor in-contention and Matt Wallace is far from the ruthless closer he appeared to be a few years back on the European Tour. Both are looking for their first PGA Tour victories and as classy as he is, Joaquin Nieman still only has one PGA Tour victory to his name.
Tommy Fleetwood may be a play tomorrow if he's still trailing by at least three as he's so much better from off the pace so almost default, the three-time PGA Tour winner, Brendan Steele, who only trails by two, looks a fair price at 17.016/1.
I've had a tiny bet on Steele but I came very close to swerving the event entirely.
The afternoon starters at the Mallorca Golf Open are deep into their rounds and as expected, the course is playing much tougher (around 3 ½ strokes). As detailed yesterday, I had a good look at the morning starters once they'd finished their rounds and the one I've backed is Laurie Canter.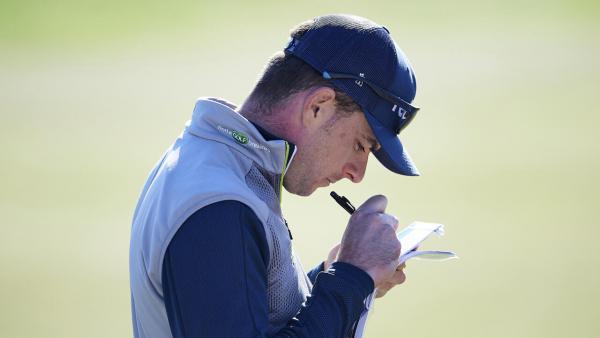 I tend to avoid players that are yet to win on the major tours that have had several chances to do so but I really do get the impression that Canter is going to get the job done sooner rather than later and this could be the week.
I'll take a more detailed look at the close of play today or first thing in the morning but the wind appears to be easing slightly and I may have jumped the gun.
21:50 - October 21, 2021
The US Masters winner, Hideki Matsuyama, shot a six-under-par 66 in the opening round of the ZOZO Championship (previewed here) in Japan to sit tied for second alongside Chile's Joaquin Nieman, and one behind the early pacesetter, Hiroshi Iwata. And having been well-supported before the off, he's now a warm 4.216/5 favourite.
He's generally a 5/2 chance on the High Street so that's a fair price but I'm happy to leave the event alone for now. I didn't get to see any of the first-round coverage and I've no intention of sitting up through the night tonight either. I'll look again tomorrow at the halfway stage.
I did get to watch a lot of today's first round coverage at the Mallorca Golf Open (previewed here) though and I enjoyed what I saw but I'm sitting on my hands for now there too. Santa Ponsa is very easy on the eye but it isn't set up as the expected par 72, it's been set up as a par 70 and it averaged just a smidgen under-par at 69.15.
The early starters enjoyed the best of the conditions and they averaged 1.24 strokes less than the afternoon wave.
The forecast suggests that tomorrow is going to be the toughest day of the week, with wind and rain bothering the field throughout the day, and that makes it tricky to make an early move in-play.
The best tactic is to wait until the morning starters are finishing up tomorrow and to see what the conditions are like when the live coverage begins. Anyone in or around the lead and safely in the house at lunchtime may still be there at the end of the day and the market may not factor that in fully.
ZOZO Championship Pre-Event Selection:
Collin Morikawa @ 9.417/2
In-Play Pick:
Brendan Steele @ 17.016/1
Mallorca Pre-Event Selections:
Wilco Nienaber @ 40.039/1
Matti Schmid @ 55.054/1
In-Play Picks:
Laurie Canter @ 9.417/2
Bryce Easton @ 6.25/1
Niklas Lemke @ 42.041/1
Find Me a 100 Winner Selections:
Mallorca Golf Open
Back 1 u Zheng-Kai Bai @ 260.0259/1
Place order to lay 10u @ 10.09/1 & 10u @ 2.01/1
ZOZO Championship
Back 0.5 u Keita Nakajima @ 1000.0
Place order to lay 10u @ 10.09/1 & 10u @ 2.01/1
2 u Keita Nakajima Top-20 @ 9/1 (Sportsbook)
1 u Keita Nakajima Top-30 @ 9/2 (Sportsbook)
*You can follow me on Twitter @SteveThePunter

Discover the latest articles
Read past articles