The Northern Trust: Reed ready to record the hat-trick
Defending champ, Patrick Reed, after least year's victory
With the top-125 set after the Wyndham Championship, the FedEx Cup Series kicks off in Massachusetts on Thursday and our man has the lowdown. Read Steve's comprehensive Northern Trust preview here...
"With a major, two FedEx Cup Playoff titles, a Tournament of Champions, and two WGCs to his name, Reed seems to rise to the occasion in the bigger events and it would be no surprise to see him take this title for a third time."
Tournament History
Originally known as the Westchester Classic and staged at Westchester Country Club, and most recently known as the Barclays, the Northern Trust has undergone a series of name changes over the years.
The tournament was first staged in 1967 when Jack Nicklaus won the title for the first time and he won it again in 1972. Jack's one of six to win it twice (including last year's winner, Patrick Reed) and Vijay Singh has won the event four times. The Northern Trust is now a limited field event for the top 125 on the FedEx Cup standings after the last counting event (last week's Wyndham Championship) and it's kicked off the FedEx Cup Playoff Series since its inception in 2007.
The FedEx Cup playoff series was reduced from four events to three last year so at the end of this event, the top 70 in the standings move on to Olympia Fields for the BMW Championship before the top-30 fight it out at East Lake in a fortnight's time to determine the overall FedEx Cup winner.
The Northern Trust is a nomadic event but this year it takes in a familiar venue - TPC Boston in Massachusetts.
Venue
TPC Boston, Norton, Massachusetts.
Course Details
Par 71, 7, 342 yards
Stroke index in 2017 - 70.14
The Arnold Palmer designed TPC Boston was the host venue for the now defunct Dell Technologies Championship, which was the second leg of the FedEx Cup prior to the reduction from four to three events last year. The tournament ran from 2003 to 2018.
TPC Boston only opened in 2002 but while venue for the Dell, it was tweaked quite a bit.
Gil Hanse made changes to the track in 2007, reducing its length by around 200 yards. The biggest change came at the 4th hole which was converted into a drivable par 4 (averaged 3.68 in 2018) and further changes were made prior to the 2012 renewal, in an attempt to toughen-up the par five 18th. The green was raised by a couple of feet and it was halved in size but it didn't make an awful lot of difference, it's a very good chance to end your round with at least a birdie and it was the easiest hole on the course in 2018 - averaging 4.67.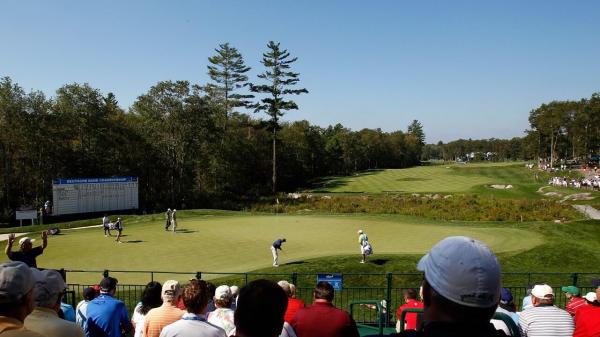 Here's what Phil Mickelson had to say about the place a few years ago.
"This is one of my favourite courses we play on Tour. I think it's one of the best courses we play on Tour. It's got a lot of character and definition, but more than that it's got a great mixture of holes, from long par-5s to reachable par-5s to drivable par-4s to really long par-4s, the fescue grass, the rough. It's just a wonderful way to play the game where you have such a great mixture of every club in your bag. You have birdie opportunities; you have tough pars as opposed to some courses nowadays where it's just hard, hard, hard. Hard is hard, but it's not great, it's not fun. But this golf course is a great golf course, and it's a fun golf course to play."
The smaller than average bentgrass greens were always highly praised and they will be set to run at 12.5 on the stimpmeter.
TV Coverage
Live on Sky all four days with Featured Group coverage beginning at 13:30 UK time on Friday and full coverage starting at 19:30.
Last Five Northern Trust Winners with Pre-event Exchange Prices
2019 - Patrick Reed -16 60.059/1
2018 - Bryson DeChambeau -18 100.099/1
2017 - Dustin Johnson -13 (playoff) 15.5
2016 - Patrick Reed -9 65.064/1
2015 - Jason Day -19 12.5
Last Five Course Winners (Dell Technologies)
2018 - Bryson DeChambeau -16
2017 - Justin Thomas -17
2016 - Rory McIlroy -15
2015 - Rickie Fowler -15
2014 - Chris Kirk -15
What Will it Take to Win The Northern Trust?
The last man to win here, Bryson DeChambeau, ranked 10th for Driving Distance and the two winners before him gave it a clout off the tee too. The 2017 Dell Technologies winner, Justin Thomas, ranked third for DD and the 2016 champ, Rory McIlroy, hit it further than anyone else off the tee, suggesting power is fairly important here but results a little further back tell a different story.
The three winners before Rory ranked 30th, 28th and 37th so while length is an advantage, it's clearly not imperative and neither is accuracy off the tee. DeChambeau ranked ninth for Driving Accuracy but the three winners before him ranked 58th, 41st and 26th so it's all about what happens after the drives at TPC Boston.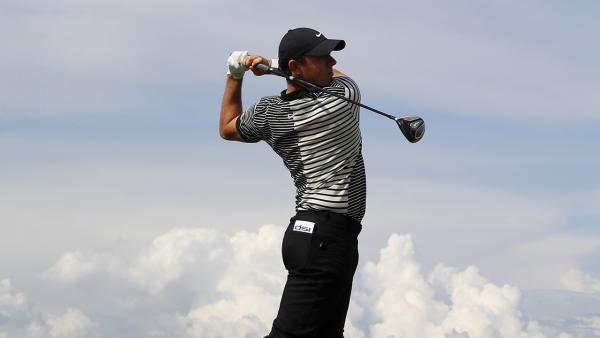 Henrik Stenson hit more greens than anyone else when he won here in 2013 and DeChambeau ranked seventh for Greens In Regulation but the four winners in-between ranked 50th, sixth, 18th and 13th for Greens In Regulation.
Both DeChambeau and McIlroy ranked in the 40s for Scrambling but that's usually a key stat. Thomas ranked first for Scrambling and the five winners before Rory ranked first, third, second, sixth and fourth for Scrambling. Unusually for Rory, he found his touch on the greens in 2016 - topping the Putting Average rankings for the week - and putting looks key. DeChambeau had a Putting Average ranking of seventh and he was the 11th winner in the last 13 editions of the Dell to rank inside the top-seven for Putting Average. Thomas ranked 12th in 2017.
Current Form To Trump Course Form
Strong recent form looks almost a must to win this event, wherever it's been staged.
Patrick Reed, who was winning the event for the second time in four years, won at Liberty National last year with recent form figures reading 5-23-10-12-22 (the 10th had been in the Open) and the 2018 winner DeChambeau, is the only recent winner to have anything like a poor run of form. Like many in the line-up this week, he hadn't played in the Wyndham Championship the week before but he'd missed the cut in the US PGA Championship in his previous start, having finished only 30th in the WGC - Bridgestone Invitational in his penultimate start.
It is perhaps worth mentioning that he probably should have won on the European Tour a month before winning this though and that he'd won the Memorial Tournament just over two months earlier, so he did have some fairly recent form and he certainly kicked on again after winning this event at Ridgewood. He doubled up here at TPC Boston the following week in the final edition of the Dell and he also won the Shriners Hospitals for Children Open in November, so it's fair to say he was one of the hottest players on the planet in 2018.
The two winners before Bryson, Dustin Johnson and Patrick Reed, both finished 13th in the US PGA Championship in their previous starts and the winners before them had fared even better in what was then the year's final major.
Jason Day was winning his third tournament in four starts when he won this event five years ago, just a fortnight after he'd won the US PGA Championship at Whistling Straights. The 2014 winner, Hunter Mahan, had finished seventh in the US PGA in his previous start and Adam Scott won at Liberty National in 2013, two weeks after he'd finished fifth in the US PGA Championship.
Previous course experience is never a bad thing but it looks far from imperative at TPC Boston and current form looks more important.
Since Adam Scott won the inaugural edition of the now defunct Dell, in 2003, Phil Mickelson, back in 2007, is the only other player to win at the course on debut but strong previous course form hasn't been vital.
Reading backwards, DeChambeau had finished 30th in his only previous visit, Justin Thomas had form figures reading MC-54 prior to his course win in 2017, Rory was winning here for a second time in 2016 but his overall course form reads 37-1-47-5-29-1-MC-12, and the 2015 course winner, Rickie Fowler, had previous TPC Boston form reading an uninspiring 41-52-74-MC-23. Chris Kirk, who won here in 2014, has a bank of Boston form that reads 31-35-16-1-29-33-47-35 and Henrik Stenson's sole visit (in 2007) prior to his win in 2013 had seen him finish in a tie for 54th.
Is There an Identikit Winner?
With nothing to lose and a place in next week's BMW Championship to gain, we often see the odd outsider play brilliantly from outside the top-70 in the FedEx cup Standings. Harold Varner III finished fourth last year (matched at a low of 4.03/1) having sat 102nd in the standings but it's asking a lot for one to go on and win given outsiders don't have a great record at all of late.
Steve Stricker was winning for the first time in six years when he won this event in 2008 and I don't think anyone could have picked out Heath Slocum in 2009, but since then every winner has been straight out of the top drawer. DeChambeau was a fairly big price (matched at a high of 120.0119/1 before the off) two years ago and Patrick Reed was matched before the off at a high of 65.064/1 both last year and three years ago but those two are the biggest priced winners since Slocum 11 years ago and it's stretching it to describe either as surprise winners. They're both class acts and I'd be very surprised if we see an outsider win.
Course Winner's Position and Exchange Price Pre-Round Four
2018 - Bryson DeChambeau T2 - trailing by one 4.216/5
2017 - Justin Thomas - tied for the lead 3.953/1
2016 - Rory McIlroy T7 - trailing by six 17.016/1
2015 - Rickie Fowler second - trailing by one 4.03/1
2014 - Chris Kirk T3 - trailing by two 16.5
In-Play Tactics
The first three course winners here, Adam Scott (2003), Vijay Singh (2004) and Olin Browne (2005), all led after rounds two and three but it's been a tough place to lead since then.
Abraham Ancer fell from first to seventh in 2018 and although Justin Thomas was tied with Marc Leishman after three rounds here in 2017, he was just the second 54-hole leader or co-leader to convert since Browne in 2005 so taking on the leaders with a round to go could be well worth doing. In fact, taking on the leaders from the get-go might make sense. First round leaders and co-leaders have won just twice (Tiger Woods in 2006 and Steve Striker in 2009) but they both fell out of the lead before rallying to win and only eight of the 21 players to lead or co-lead after round one has finished placed.
Dustin Johnson led after the opening round three years ago and he was matched at just 2.6613/8 but he finished up finishing 18th and Woods led here after day one in 2005 but finished 40th! Taking on the first round leaders in the win and place markets may prove a profitable strategy but if the 2017 edition of the Dell is anything to go by, taking on anyone that gets in to contention makes sense. In addition to DJ hitting 2.6613/8 on day one, halfway leader, Jon Rahm, was matched at 2.727/4 during round two and Leishman and Jordan Spieth both traded at odds-on in round four before getting beat. Leishman was matched at 1.51/2 and Spieth at 1.684/6, and yet Thomas eventually won by three!
If you're going to trade the tournament in-running, the differential between scoring on the two nines in round four in each of the last two events here has been stark was incredible and it's definitely something to bear in mind. The front nine is much easier than the back nine and nobody advertised that better than Leishman in 2017. He went out in 30 and came home in 40! And Spieth's round that year was almost as unbalanced. He too played the front-nine in a six-under par 30 but he limped home with a three-over-par 37.
In 2018, the front nine on Sunday averaged 34.57 (1.43 below its par of 36) and the back nine averaged 35.45 - almost half a stroke over its par of 35. The par five 18th is a real birdie chance but the hardest three holes and five of the hardest six are all encountered from the 12th onwards. That's well worth bearing in mind if you plan to trade in-running.
Market Leaders
Following his fourth-place finish at the US PGA Championship, where he shot a pair of 66s over the weekend, the last man to win at TPC Boston, Bryson DeChambeau, heads the market. The world number eight is gaining plenty of attention for his added length off the tee but he's been putting really nicely over the last couple of months and that will stand him in good stead here. On the negative side, he's only ranked 51st for Scrambling in each of his last two starts.
Recent WGC-FedEx Cup winner, Justin Thomas, has been playing nicely from tee-to-green of late but he won at TPC Southwind despite his putting and not because of it. He had a negative Strokes Gained figure of -1.881 there and that deteriorated further to -3.540 in the US PGA Championship where he finished tied for 37th. The 2017 course winner could find his touch on the greens again this week but it has to construed as a negative.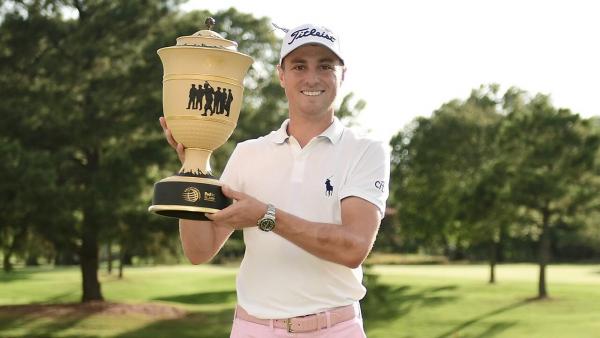 Having already won here twice, it's no surprise to see Rory McIlroy well-fancied but with just one finish inside the top-30 since the restart (11th at the Travelers Championship), he's definitely not for me.
World number one, Jon Rahm, who was fourth here on debut in 2017, having led at halfway, is harder to dismiss and of all the market leaders, he's the one I came closest to backing but he's yet to win a FedEx Cup Playoff event and others are preferred.
Selections
I'm still toying with backing Xander Schauffele, who looks due another win, but for now I've backed just four - two from towards the front of the market and two big outsiders.
US PGA Champion, Collin Morikawa, looked a little over-priced at 27.026/1 but everything depends on how the putter behaves. He's an incredible talent and his tee-to-green game is exceptional but he doesn't always putt very well.
Since the restart, the putter has largely behaved itself and on the three occasions he's had a Putting Average ranking inside the top-ten he's won twice and been beaten in a playoff. I'm happy to take a chance that it's going to work nicely this week.
Defending champ, Patrick Reed, is prolific enough to chance at 34.033/1 given he appears to be coming into form at just the right time. After a tenth placed finish at the Memorial tournament, his 47th in the FedEx St Jude was a disappointing effort but 13th at the US PGA Championship and ninth in the Wyndham were both encouraging performances and given he has course form figures reading 70-MC-4-5-6-35, he looks highly likely to contend.
With a major, two FedEx Cup Playoff titles, a Tournament of Champions, and two WGCs to his name, Reed seems to rise to the occasion in the bigger events and it would be no surprise to see him take this title for a third time.
At a much bigger price, Kevin Na looks worth chancing given putting and scrambling are so important here and I was quite surprised to see recent Barracuda Championship winner, Richy Werenski, trading at such a big price given he's playing in his home state (something I looked at in yesterday's De-brief). He missed the cut in the US PGA Championship, having got into the event thanks to his win in the Barracuda just a few days earlier but that win was no fluke given he'd finished third the week before in the 3M Open.
Selections:
Collin Morikawa @ 27.026/1
Patrick Reed @ 34.033/1
Kevin Na @ 300.0299/1
Richy Werenski @ 650.0649/1
I'll be back on Friday with the In-Play Blog.
*You can follow me on Twitter @SteveThePunter
New on Betting.Betfair – Betslip
You can now bet without leaving Betting.Betfair with our brand new on-site betslip for Exchange markets. You'll see the Exchange back and lay prices at the end of articles - simply login and place your bets as you would do on the main Exchange site
Discover the latest articles
Read past articles