Trading on Betfair: Punting on General Election 2017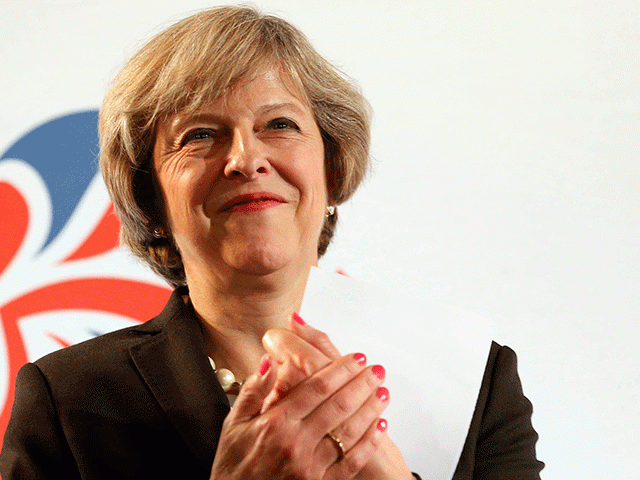 Better than having an opinion on the General Election, why not trade it?
Politics may be boring to many, the sort of thing you don't talk about at a dinner party. Unless you are trading it, that is. Peter Webb from Bet Angel explains some trading strategies for the General Election..
"One dominant characteristic of each political market I've traded has been the ability of the pollsters to get things wrong."
I'm not sure if you have noticed but it's the General Election on June 8. Political betting markets are hotting up and have achieved some substantial turnover in the last couple of years. This election promises to be equally as interesting. Here are a few things to look out for.
News flow

Unlike sports markets, political markets are traded completely on news flow. If you were trading a football match, the score obviously has a massive impact on the result. But in political markets there is no score until the polls close. It's just pure speculation up until the that point and the news flow drives a lot of speculation.
It could be a breaking story on a key figure in the political campaign, or perhaps a new poll that shows shifting opinion amongst the voters. It could even be a geopolitical event that demands an opinion. Giving the wrong opinion or a no opinion at all can be enough to drive the odds in the markets.
It's important to note that it doesn't even have to be the candidate you are trading that could generate the news. It could be an opponent, or a skeleton in the cupboard that just happens to pop up at an inappropriate moment somewhere. As all prices in the market are related, news anywhere will probably shift your trading position.
Key markets

Volume and liquidity and key things to look for when you trade a market. Plenty of both mean it's easy to get in and out of the market with ease, reducing risk.
It's not difficult to realise that the market with the short odds attracts a lot of money. Currently this market is the 'Most seats' market. Immediately after the election was called the market was hovering around 1.101/10 and it contracted to just 1.021/50 before the Conservative campaign wobbled. Prior to the election being called its fair value was considered 1.3030/100.
The 'overall majority' market has been pretty active and, for its price, has attracted quite a low of activity hitting a low of 1.041/25 before drifting out to 1.251/4 currently. The most interesting aspect of the market, and most likely where a lot of activity will take place, is the No Overall Majority option. It's already been matched at 1.991/1 out to a high of 36 and it's rocketing back in again. Any drift of the Conservatives in this market will see 'no overall majority' coming in further.
A Labour majority is seen as an outside chance. In the 2015 election No overall majority traded as low as 1.051/20, before losing. A Conservative majority was trading at 24.023/1.
Another market which has seen volume is the 'Prime Minister after election' market. This is effectively a derivative of the 'overall majority' market. If the Conservatives have an overall majority then it would make sense to see Theresa May asPM. But there are circumstances where that may not happen. Amber Rudd has had money nibbling her chances after her performance in the TV debate.
Voter turnout

A market I have been active in, but one that hasn't attracted much turnover so far, is the 'voter turnout' market. Sometimes good opportunities can exist in quiet corners.
I had a thought when the election was called that, if it was a landslide victory, then people may not bother to turnout. There are also voters who are suffering significantly from political fatigue. After all, how many votes can you have in a few years? So much for fixed term parliaments!
Just after the second world war, election turnout was 84% but it's been on a steady decline since then and slipped to less than 60% in 2001 when Labour was at the peak of it's popularity. The last two elections have been mid 60's. The market is currently pricing in a similar turnout, but I'm not so sure.
Turn out of 55% or lower would be a surprise given the moves in the other markets but equally over 70% looks an unlikely prospect. The very long-term average is 73.50% with a standard deviation of 6.50% but this millennium, voter apathy is in full effect and those numbers drop to 63% and 3.14%.
The tighter the race, the likely the turnout will rise and vice versa. I think it makes for a nice derivative trade.
In the 2015 election, 70-75% was backed in from 5.004/1 to 1.3030/100 but fell very short of that headline number. 65-70% traded around 5.004/1 before heading inwards. I suggest there may be value in dutching a few combinations of turnouts.
The end game

When a market nears its ends then all the above factors can come into play. As we have seen with other political markets, what the voters say and do at the polling station can be very different, so laying the shortest price can be a great trading strategy. Coverage and polls will move the price as opinion ebbs and flows and any national or international news can and will usually make the market a volatile one. This is excellent for traders.
One dominant characteristic of each political market I've traded has been the ability of the pollsters to get things wrong. It's what I would call the dinner party syndrome. Others call the phenomena "shy voters". At a dinner party, it's common etiquette to avoid the topic of politics for fear or losing face or upsetting someone. When pollsters interview potential voters there can be similar flaws. Even in the confidence of a pollster, people may not want their true political bias to be shown; after all that is a sacrosanct part of voting.
Come the final day, I'm happy to look at some outside chances for a good traidng position. Uncertainty and surprises seem to be the norm in political markets and that will likely be accentuated in this campaign.
Discover the latest articles
Read past articles