Betfair partners with the World Series of Backgammon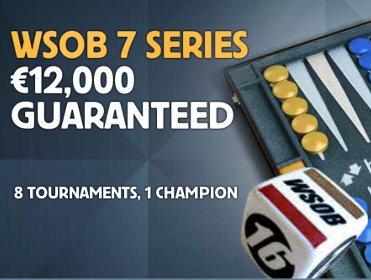 Betfair has announced an exclusive partnership with the top online backgammon portal, World Series of Backgammon (WSOB).
The tie-up will see the online gaming giant host the WSOB 7 Series, bringing players 14 weeks of fortnightly, guaranteed online tournaments culminating in a Championship Finale for the highest ranking contenders throughout the Series.

In addition to their share of the largest prizepool in online backgammon, the Series Champion will also bag a personalised board from Geoffrey Parker Games, official WSOB merchandise and full bragging rights within the backgammon community.

Betfair's James Gilbert said: "We're delighted to partner with a brand that is synonymous with the world's elite backgammon players, who we expect to do well in the Series' multi-tournament format. However, with guaranteed prizepools in every tournament and added money from Betfair, there will be huge value on offer for veterans and newcomers to the game alike."

WSOB Director Andy Bell said: "This partnership with Betfair is by far our most exciting online offer yet, mimicking the format of our very best live tours and offering players an exciting tournament series for low stakes but with big money and prestige at stake."

The Series launches on November 15, with tournaments every fortnight until the Championship Finale in February 2013. Daily satellite qualifiers are running now at Betfair Backgammon.