Amsterdam's finest.... swine flu(!)
News

/ Peter Jepsen / 28 November 2009 / 1 Comments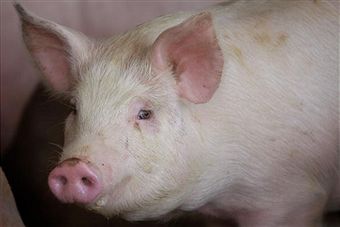 So, I went to Amsterdam to play the Master Classics of Poker, and although I did pray for me to catch each and every river possible, I didn't pray for me to catch a healthy dose of swine flu.
Anyhow, poker turned out to be just like so many times before, completely unreasonable. I lost a huge pot at the end of day one pushing allin with AK preflop, getting called by AK hitting a flush on the river.
This may have been fortunate actually, because when I got back to my hotel I was already feeling quite sick and the very next morning I was on the edge of self-destruction. Worst round of the flu I've ever had. Could barely lift a finger for two days and was jammed up in my room.
Stupid as I am, I couldn't help myself and started playing online poker even though I couldn't see straight. Needless to say, this was not a major success. Lost about 20 buyins at 10-20 and 25-50 during those days.
I did manage to win a couple of smaller tournaments on Betfair Poker though, which helped a lot on my mood, and I feel like my online tournament game is getting even stronger, which is good because it could turn things around for me on the live scene.
I'll be heading to Bahamas for the first time in January, to play the Caribbean Adventure. My expectations are high since everyone I ever spoke to, praised the resort, the casino, the weather and the tournaments.
In the middle of an icy, rainy, dark, card-cold winter, this may be what is needed to bring home some trophies and briefcases of money. It wouldn't hurt :)
I've just moved into my new appartment in Copenhagen. Apart from my friend's dog taking a huge dump in the middle of my living room, it's actually starting to look really great and serves as an awesome and solid base for me. Hopefully this will result in results-extraordinaire in the year to come.
On a side-note, I'll be playing the $100,000 guaranteed on Betfair on December 6 and I hope as many of you as possible will be there to fight for the title and the money. Don't get your expectations too high tough, cause I'm planning to win it :)
Catch you on the flipside
Take on Peter Jepsen in the $100,000 guaranteed tournament on December 6