Grand National: Synchronised best bet where stats fail us
Grand National

/ Jack Houghton / 11 April 2012 / Leave a Comment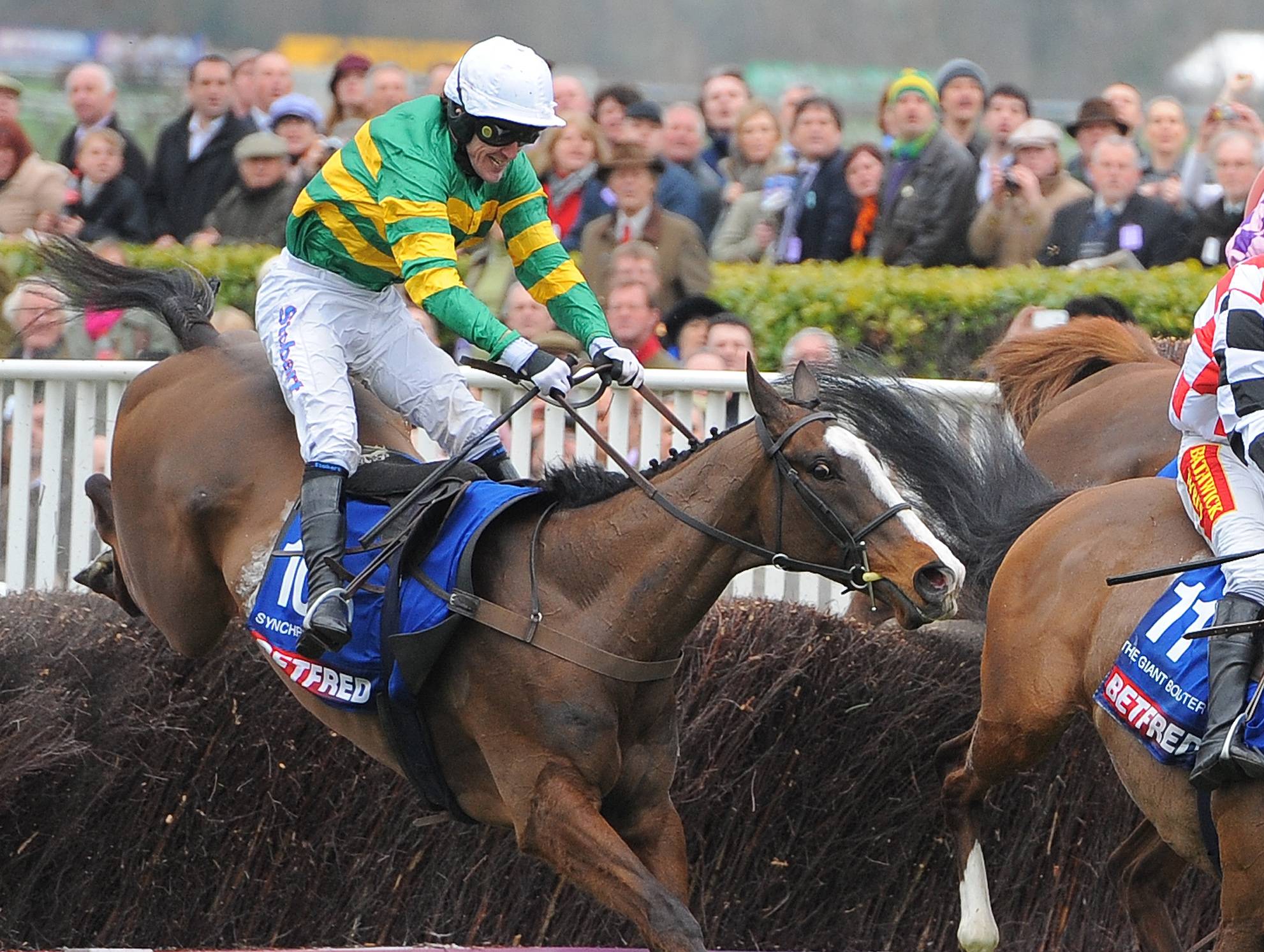 Synchronised: jumping is not usually a problem
"There is little surprise that so many of those beloved stats have begun to fail us: the National is a completely different race these days."
The race has fundamentally changed in recent years, meaning the stats can provide little guidance, writes Jack Houghton.
If you like stats, the Grand National must feel like an annual, wicked indulgence. Its anomalous eccentricity - the number of runners, the towering fences and the ultra-distance - has meant that punters and commentators have always been desperate to simplify the task of picking the winner by looking for the stats that can guide them.
For many years, the stat that towered, statuesquely, above all others, was this: no horse had won the Grand National carrying more than 11 stones since Corbiere lugged 11s 4lbs to victory in 1983.
Other stats, too, seemed to have mythic power. Horses having completed less than two full seasons chasing hadn't won the race for years. Only Earth Summit had managed to wear headgear to victory in my lifetime. And horses had to have shown something approaching their best form over at least 26 furlongs to be in the National shake up.
Those who took note of these stats in the 1990s would likely have had a profitable Grand National decade. But if they'd carried their methods into the new millennium, it's likely all that money was given back. Four winners of the race in the last seven years have carried more than 11 stones, including the last three. Bindaree showed that inexperience did not necessarily bar you from winning the race. Comply Or Die demonstrated that blinkers were not the Grand National hindrance they were once thought. And Monty's Pass established that there was nothing magical about having previously won over three-and-a-quarter miles or further.
Those who eschew trends and stats - or at least those who sigh when they are poorly conceived and misapplied, like Simon Rowlands - would not have been surprised by the changing fortunes of the stats-brigade punting on the Grand National: many of the stats outlined above run contrary to what would be considered sound statistical analysis. However, beyond these number-crunching crimes was a more fundamental mistake.
Punters blindly following historical stats had failed to take account of how Phil Smith, the new BHB chief handicapper, had begun to change the way he framed the weights for the Grand National, to encourage better horses to take their chance. In 2001, See More Business was offered a weight 8lbs lower than his official rating, and this marked the start of an effort on Smith's part to "compress" the Grand National handicap - a practice he has continued ever since. Add to this the continued reductions in the size of the fences and there is little surprise that so many of those beloved stats have begun to fail us: the National is a completely different race these days.
So where does this leave us? Well, like with any race, with no easy answers. However, if we look for those horses that are well handicapped and are likely to excel over the marathon trip, we should be able to find a horse that can be competitive.
Synchronised ([9.8]) has come in for a bit of stick for his jumping in the Gold Cup, but it's worth remembering that he still won the race, has never fallen over fences and, that Gold Cup apart, has generally been a sound jumper. If Phil Smith was reframing the weights taking into account Synchronised's Cheltenham performance, he would theoretically bump him up by seven pounds.
And the same can be said of Sunnyhillboy ([27.0]) and Becauseicouldntsee ([32.0]). Their runs in the Kim Muir show they are better than the weights they have been given and, according to a learned colleague, we have nothing to fear from them having run so recently at Cheltenham.