Premier League Month End Betting: Keep it simple in August
Football Food For Thought

/ Mike Norman / 05 August 2009 / Leave a Comment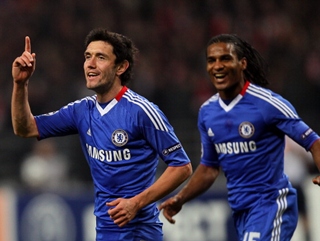 Will John Terry and his Chlesea teammates be smiling this much once August is out of the way?
By the time the month of August is concluded, "Mystical" Mike Norman expects the Premier League to have a familiar look to it. What he really means is that Chelsea could be top and Burnley could be bottom.
With the majority of Premier League clubs playing four games during the month of August, having a punt in the Month End Top and Month End Bottom markets is seriously tempting... especially as predicting the outcomes look far simpler than at first glance.
Chelsea are the [2.3] favourites to finish August leading the table, whilst Burnley are available to back at just [2.38] to finish the month bottom - both of whom could easily oblige.
Premier League debutant Carlo Ancelotti couldn't have wished for an easier start to his reign in English football. Chelsea host Hull on the first day of the season before travelling to Sunderland and Fulham for two very winnable fixtures. They finish the month at home to newly promoted Burnley, a match that should see the Stamford Bridge faithful go home satisfied that their club has collected a maximum 12 points from an opening four games.
History shows that one of the Big Four clubs usually end the first month of the season leading the table. Chelsea have achieved this position three times since the 2003-04 season, Arsenal twice and Manchester United once.
Not surprisingly then, it's United ([4.2]) and Liverpool ([5.9]) who come next in August's Month End Top market. Sir Alex Ferguson's men (as well as being notoriously slow starters) have to face Arsenal however, whilst the Reds have tricky looking ties against Villa and Spurs.
Also of note is that, since the turn of the century, not one club leading the Premier League after four games had collected less than 10 points. This is bad news for backers of Arsenal ([14.0]), Man City ([14.0]), Aston Villa ([30.0]), Everton ([50.0]), West Ham ([60.0]) and Bolton ([80.0]), as by only playing three games in August, the most points they can accumulate is nine.
At the other end of the table, in complete contrast to Chelsea, Burnley's opening fixtures couldn't have been any tougher. Mind you, being the worst team in the division means Owen Coyle's men are always going to be playing someone better. Still, having to play Man Utd, Everton, Chelsea and Liverpool in four of your first five fixtures is hardly an opportunity to get the season off to a flyer.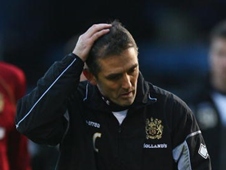 The team that lied bottom of the Premier League after the first month of the season always had (since the turn of the century at least) one point or less, so rule out backing any club that you think will win at least one of their opening four fixtures.
Will Burnley win a game? I can't see it personally, as their easiest fixture on paper is their opening day trip to Stoke City, a team that had a terrific record at the Britannia last season.
Portsmouth ([6.0] to end the month bottom) were close to being my selection, but the fact that they have home fixtures against Fulham and Man City, plus a trip to St Andrews to play Birmingham means they will just about accumulate more points than Burnley. Hull ([8.0]) were also a consideration, but they are likely to get something against new boys Wolves or at home to Bolton... and that in itself will be enough to lift them a few places.
The advice is therefore to keep it simple this month. It's very easy to try and find a big price winner in these markets, but history shows that a big club normally finishes top and a poor team normally finishes bottom.
And the way the fixtures have turned out, everything points to Chelsea and Burnley bookending the Premier League table come the last day of August. The prices available might not make us instantly rich, but it's all relative, and in these two cases the Blues and the Clarets look to be very solid selections.
Read More UK & Ireland Football