Matteo Manassero
Player Profiles

/ Paul Krishnamurty / 04 July 2011 /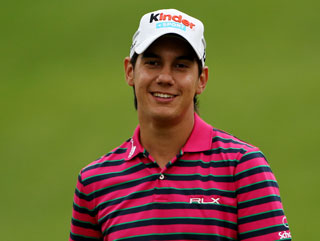 Can a teenager really lift the Claret Jug? Matteo Manassero has the game to do it...
Odds: [70.0]
Last five Opens: -/13/-/-/-
Twice a European Tour winner before his 18th birthday, Manassero is likely to be contending for this and other majors for decades to come. He first truly served notice of that potential as an amateur in the 2009 Open at Turnberry, where 13th place was a phenomenal achievement for a 16 year-old. Apart from a relative lack of power off the tee, which won't matter much at Sandwich, the rest of Manassero's game is already world-class and ideally equipped for the Open.

'.$sign_up['title'].'
'; } } ?>