IPL Betting: Chennai splash the cash ahead of IPL5
Indian Premier League - IPL

/ Andrew Hughes / 28 March 2012 / 2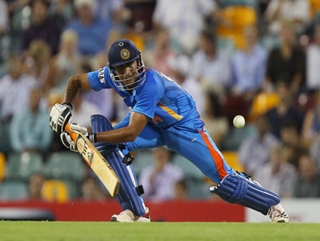 Chennai's two million dollar man
"But while Warne and Symonds are no longer involved, one of their old adversaries, Sourav Ganguly is back with a vengeance as captain of Pune Warriors."
There will be some new faces and some notable absentees in this year's IPL. Andrew Hughes brings us up to date with all the personnel changes.
It's that time of year again. Extravagant opening ceremonies, sponsored boundaries and commentators cranking up the decibel levels. IPL 5 will soon be upon us and this year's tournament promises to be a bigger betting event than ever. Betfair has plenty of IPL related markets to peruse, but before you do that, you'll need to know who's in and who's out; the big money signings and the high profile departures.
Playing rosters are pretty full these days and the franchises can afford to be a little picky. At last month's annual auction there were 119 players unsold, although there is a lot of trading done outside the auction itself, with some of those players picked up by franchises subsequently. The biggest bids came in for the high profile players released by the now defunct Kochi Tuskers Kerala.
Chennai Super Kings are [4.9] favourites to retain their title and they made the headlines at the auction, forking out an eye-watering $2million for all-rounder Ravindra Jadeja. And just to show how topsy-turvy IPL values can be, Mahela Jayawardene, another former Kochi player, fetched only $1.4million. He's moved to Delhi Daredevils, along with two other big name batsmen, Kevin Pietersen and Ross Taylor.
Mumbai Indians are currently [5.5] second favourites and have been busy as they try to replace Andrew Symonds. One of the IPL's most influential players, he had been expected to play the remaining year of his contract but his retirement from all forms of cricket has left a big hole in their squad. They've gone big on bowlers, recruiting Mitchell Johnson, RP Singh and Thisara Perera but their signing of the unpredictable Herschelle Gibbs is a gamble.
The highest profile absentee at IPL 5 will of course be Shane Warne. The tournament won't quite be the same without the blonde general directing matters at Rajasthan. Rahul Dravid is his replacement as captain and, as ever, the Royals have been shrewd and selective operators in the transfer market, bringing in another Aussie match winner, Brad Hodge along with IPL regulars Owais Shah and Sreesanth.
But while Warne and Symonds are no longer involved, one of their old adversaries, Sourav Ganguly is back with a vengeance as captain of Pune Warriors. He was drafted in last year as an injury replacement and has been given the task of leading the team in the absence of Yuvraj Singh, who is still recovering from his serious illness. It will be fascinating to see what sort of form Ganguly will be in after playing virtually no cricket over the last year.
And Pune who could yet pull off the biggest signing of IPL 2012. The news that Australian captain Michael Clarke could be on his way to the Maharashtra-based franchise has caught many pundits by surprise. It hasn't yet been confirmed but if he does put pen to paper with Pune, he would be available for most of the second half of their 2012 campaign and would give their batting a real boost.
The IPL is no respecter of reputations and sadly, we won't be seeing VVS Laxman in IPL5. He never really got to grips with the format and it wasn't a surprise that he hasn't been picked up. And it's farewell too to a couple of familiar faces who were on Kolkata Knight Rider's books last year. Brad Haddin missed most of IPL 4 through injury and neither he nor his replacement Mark Boucher will feature this year.
But Kolkata have picked up a pretty useful replacement in Brendon McCullum. He was their star attraction in the first IPL and his blistering century on the opening day was one of best innings the tournament has produced. He will be joined at Eden Gardens by the promising young West Indian spinner, Sunil Narine, who attracted a plenty of interest at the auction and was finally purchased for a whopping $700,000
'.$sign_up['title'].'
'; } } ?>