Cricket Betting: Life after cricket
County Cricket

/ Andrew Hughes / 14 August 2010 / 2 Comments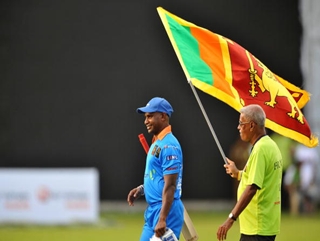 The new MP for Matara
"Cricket has certainly come a long way since the days when players were essentially discarded at the end of their careers."
It wasn't so long ago that retiring cricketers were discarded by their counties and faced uncertain futures. As another familiar face from the county circuit decides to call it a day, Andrew Hughes looks at the kind of opportunities available to the modern cricketer when he hangs up his boots.
With Sussex in a healthy position as [1.6] favourites to win Division Two of the County Championship, Hove stalwart Robin Martin-Jenkins has retired after fifteen years as a first class cricketer to take up a teaching position at a private school. Another county regular, Mark Wagh, is heading for a legal career. Players with good qualifications can find the transition from player to employee a relatively smooth one. And for others, the Professional Cricketers Association runs courses to help them find careers outside of the game.
Cricket has certainly come a long way since the days when players were essentially discarded at the end of their careers. The very best players might, if their faces fitted, get themselves a job in cricket administration. Some might be retained as coaches, though as late as the 1980s, this meant little more than organising the nets. Generally players were left to fend for themselves. Some, like Jack Hobbs, opened sports shops. Many had to take low paid work, for example, New Zealand international Ewen Chatfield now drives a taxi in Wellington.
But the increasing wealth of the game means that there are far more opportunities these days for players to find employment within the sport itself. Coaching and umpiring have become professions in their own right, with qualifications and career structures that can take an ex-player right through to their pension age. And the higher profile of the top players means they need agents; former England and Lancashire player Neil Fairbrother now works as an agent for the company that represents Andrew Flintoff and Steve Harmison.
The expanding cricket media also offers opportunities for ex-players. Those who can string two sentences together can earn themselves a position working in the print media. The press box these days is dominated by ex-players such as Derek Pringle, Mike Selvey, Michael Atherton and Vic Marks. For the rest, providing they were reasonably well known as players, there is always the chance of appearing as co-commentator or studio guest on any of the many cricket channels.
The sheer number of retired cricketers in the media has led to the development of a hierarchy amongst the former pros. For example, for England test matches, it appears that Sky only use those ex-players who played at international level. Often, it seems that ex-cricketers do not even need to polish their broadcast skills particularly. Richie Benaud took pains to learn the art of commentary when he made the switch but the modern player needs only to turn up, mouth a few clichés and establish himself on the media circuit.
Some of those who have ventured away from cricket have found more interesting occupations, indeed many former county players have become artists. The most well known is Jack Russell, but there are many others, including England player Peter Martin and county stalwarts Martin Speight and Ken Taylor. This tradition appears to go all the way back to George Shepheard, a Surrey player at the end of the eighteenth century who exhibited his landscapes at the Royal Academy.
Cricketers have also not been averse to dabbling in politics. In 1996, Imran Khan founded his own party: Pakistan Tehreek-e-Insaf, winning a seat in the Pakistan Parliament, although he has not made much progress on that front since and refused to take part in the 2008 elections. Sanath Jayasuriya appears to have a more secure political future, having been elected for Matara district as an MP in the ruling United People's Freedom Party.
The extra money in the game, thanks to lucrative television deals and the rise of the IPL already means that the very best players need never work again once they retire. It is important that the game ensures enough of that money is filtered down to enable some of the lower profile players enjoy some security at the end of their careers and so that those performers who have so entertained us on the county circuit can be helped to find a life outside cricket