Wimbledon 2018 Final: Anderson earthquake to hit side markets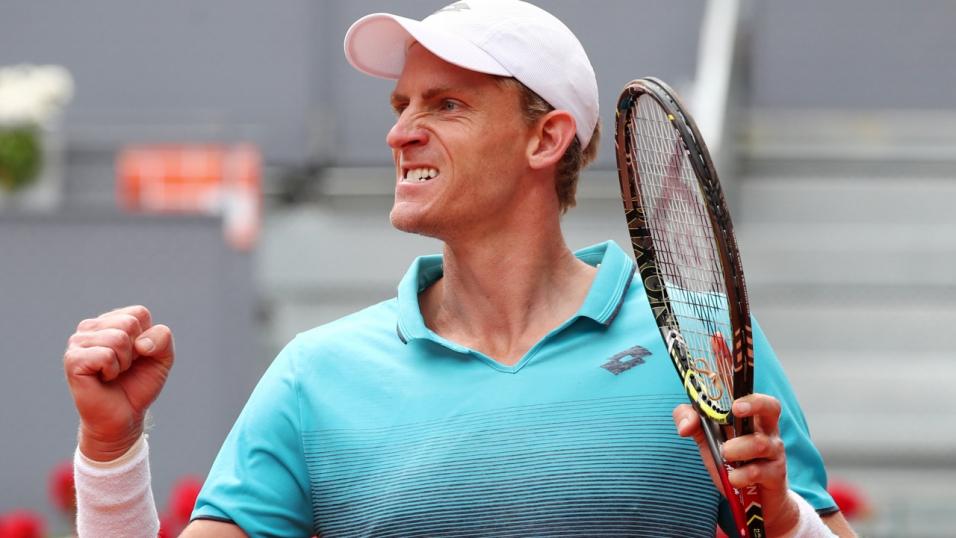 Kevin Anderson can cause tremors in the Wimbledon final, in the side markets at least
Anderson's run at Wimbledon may have seemed unpredictable, writes Jack Houghton, but he deserves support in the final side markets to continue surprising...
"We might have a predicted that Anderson would win a few rounds, but the chances of him beating Roger Federer in a quarter-final would have been hard to foresee..."
Psychologically, one of the most difficult things to deal with in punting are the outlier results, the black-swan events that seem to defy probability and make a mockery of what we think we know about the sports we follow.
Kevin Anderson's run at Wimbledon is one of those events. Whilst we know, rationally, that a player matched at a high of 500.0499/1 has a theoretical chance of winning a tournament - they will do so twice in every 1,000 times - we don't really expect to see it happen. Just like we may know rationally that new fault lines discovered under London are likely to cause a major tremor once every 1,000 years, we don't really think it will ever happen.
Anderson, on paper at least, seemed to have little chance of making this run at Wimbledon. Although ranked 8th in the world by the ATP, my Elo ratings only view him as the 16th-best male professional, and looking only at his grass form sees him drop further to 36th-best. We might have a predicted that he would win a few rounds, but the chances of him beating Roger Federer in a quarter-final would have been hard to foresee. I certainly thought my pre-tournament recommendation of Federer was safe from any upset.
As with all of these kinds of outlier events, though, they are easier to predict with the benefit of hindsight, and there were some clues in Anderson's record that if any outsider was going to cause a shock, it would have been him. There was his run to the final of the US Open last year, of course, but even on grass, where his form has been below his own best, he has previously made the final at Queen's in 2015, and took Djokovic to five sets here in the same year.
So although he may remain an outsider to win the title - Anderson is 5.709/2 to Djokovic's 1.201/5 - it would be unwise to ignore his chances completely. Comparing a win for Anderson to an earthquake hitting London is a little trite, perhaps, but there's every chance he'll cause some tremors (cue groans...), especially in the side markets.
Most Aces
To date, head-to-head, Anderson has served more aces on five out of the six occasions they have met. Anderson has served 66% of their total ace count. Djokovic's sole success in this department was a virtual walk-over match in Miami in 2011, where Anderson won only six games. It's hard to see how Anderson won't serve the most aces, then. After all, in their five-setter here in 2015, Anderson outgunned Djokovic by 40 aces to 13. Anderson should probably be around 1.152/13 to serve the most aces, which is about the best odds available in the market. If you fancy lumping on something at a short price, then go for it, but I'll be looking elsewhere.
Tie Break Played?
In a total of 17 sets played, Anderson and Djokovic have contested three tie-breaks, or one around every six sets. If they play four sets or more in Sunday's final that translates to odds of 1.412/5 that we'll see a tie-break, and 3.4012/5 that we won't; with three sets seeing those odds change to 1.8910/11 and 2.1011/10. The market looks to be settling at around 1.222/9 on there being a tie break and, whilst this feels very likely - our experience of all those close fifth sets going the distance makes it feel as if every set requires a tie break to decide it - the data suggests that it's no certainty. I'll be a backer of "No" at around 7.807/1.


Set Betting
Of the 22 sets they've had available to play in their matches, they've used 17 of them, or 77%, making them one of the more likely pairings in the men's game to go the distance. Anderson's serve will keep him in this match when other parts of his game desert him, and this can be enough to see him take the contest to five sets. I'll be splitting my bet on the two possible 3-2 outcomes.
Recommended bets
Back "No" @ 7.807/1 in Tie Break Played market.
Back Anderson to win 3-2 @ 14.0013/1 in Set Betting market.
Back Djokovic to win 3-2 @ 8.007/1 in Set Betting market.
Discover the latest articles
Read past articles