Wimbledon Day 12 Men's Tips: Roger v Rafa the semi-final highlight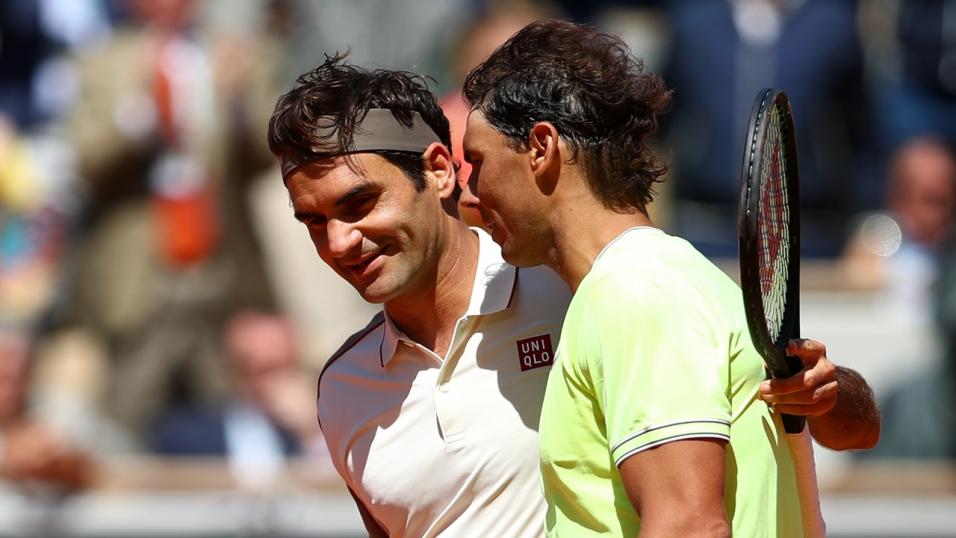 Roger v Rafa is today's undoubted highlight...
With four men's singles players remaining at Wimbledon, it's semi-finals day today at SW19. Our tennis columnist, Dan Weston, returns with his preview of the two matches...
"Based on two year hold/break data on grass, I made Rafa 1.834/5 and Roger 2.206/5, not hugely dissimilar to the market pricing."
Bautista-Agut drops first set of the tournament
The four heavy favourites made it through their quarter-finals in the men's singles event on Wednesday, and in truth, did so with relatively minimal fuss - only Roger Federer and Roberto Bautista-Agut dropped a set, with Guido Pella winning the third set against Bautista-Agut being the first set that Bautista-Agut has lost all tournament.
Rather ominously though, for the Spaniard, Novak Djokovic destroyed David Goffin for the loss of just six games across the three sets competed - including a second set bagel - and Bautista-Agut meets the world number one in the first semi-final today, scheduled at 1300 UK time.
An opening argument for Bautista-Agut
For this, Djokovic is a heavy favourite at 1.091/11 to progress, and while I do think this is a bit short, it's tough to think that there's much in the way of actionable value, despite the fact that Djokovic's edge, based on service/return points won isn't as considerable as those market prices would imply.
Incredibly, Bautista-Agut's numbers this tournament have been even better than Djokovic, and some readers are probably wondering why I'm not thinking of recommending Bautista-Agut on the game handicap here.
Elite trio exposes Bautista-Agut serve weakness
My concern is that despite Bautista-Agut winning three of their previous 10 meetings, he's only won 55% of service points and held serve just 63% of the time against Djokovic. Against Nadal. these numbers drop to 47% and 39% respectively, and 59% and 71% against Federer.
Combined against this elite trio, he's 3-19 and has really struggled on serve, and surely at least a strong serve should be a pre-requisite when looking at heavy underdogs covering game handicaps. My perception is that his weaknesses get exposed against the best players on tour.
Rafa and Roger head to head pretty even away from clay
If Djokovic versus Bautista-Agut is the starter today, the main course for most neutrals is Rafa Nadal against Roger Federer, as the two main seeds from the bottom half of the draw meet, in their 42nd head to head clash. Rafa leads the head to head series 26-15 but away from clay, it's pretty evenly matched, and the market is also leaning towards a competitive match.
Strangely, they've only met on three occasions on grass throughout their career - a nod to Nadal's struggles on grass this decade, perhaps - with Federer taking two of those clashes.
Data split on whether Federer is value
Nadal is 1.794/5 to progress here, and there can be several schools of thought on whether this is an accurate price. Based on two year hold/break data on grass, I made Rafa 1.834/5 and Roger 2.206/5, not hugely dissimilar to the market pricing.
However, based on service/return points won on grass during the same time period, and that same data across Wimbledon this year, Federer does have an advantage that should suggest the market pricing should be reversed, and, if I was forced to have a bet today, it would be Federer as an underdog here.
Fortunately, though, that's not the case, and I think it's probably a match best watched. It should be a superb spectacle for the neutral, as will be the likely potential final against Djokovic on Sunday.
Follow Dan on Twitter @TennisRatings and watch all the action from Wimbledon on Betfair Live Video
Discover the latest articles
Read past articles