Wimbledon 2014: Federer and Raonic set to go long in Wimbledon semi final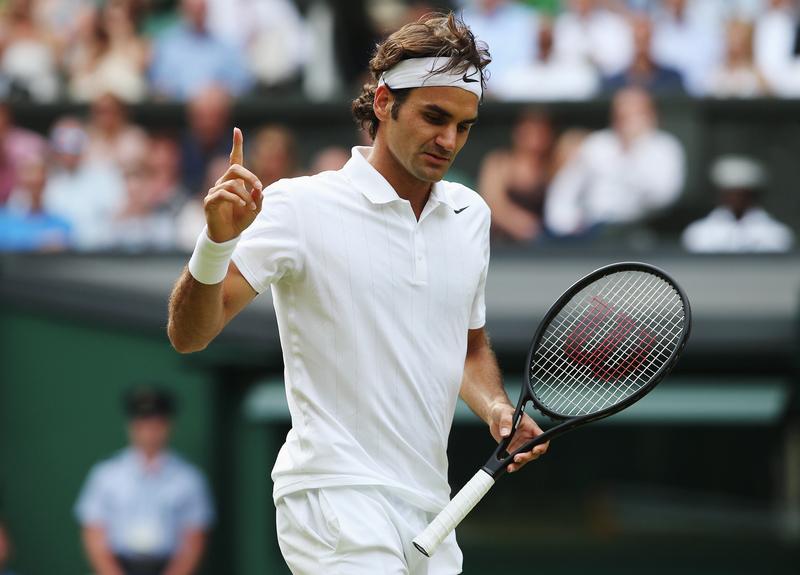 Has Roger Federer got an eighth Wimbledon title in him?
Tennis expert Sean Calvert has been among the winners at Wimbledon 2014 and fresh from another nice-priced success he previews the last four clash between Roger Federer and Milos Raonic...
"The concern for Raonic fans has to be that in 12 sets and 133 games that Milos has played against Roger he's broken the Federer serve just once..."

Nick Kyrgios saved my bacon on Wednesday with a most welcome tie break win in set one over Milos Raonic to land my 4.47/2 tip in the men's quarter finals.
That success helped with the disappointment of my Andy Murray outright and 3-1 set selections that went down in a woeful performance by the Brit against Grigor Dimitrov.
The men had a day off on Thursday and are back on Friday for the semi finals, where I'm hoping to make more profit thanks to Raonic.
I must admit, at the start of this tournament I didn't give Milos a prayer, based on everything he's produced - or not produced - on grass previously and the woeful display pre-Wimbledon at Halle where he was thumped by Peter Gojowczyk.
Gojowczyk went on to lose in straight sets to Britain's Oliver Golding in round one of Wimbledon qualifying, while Raonic is now a major semi finalist.
Much of Raonic's run can be put down to a fabulous display of serving in pretty much every match and that's been too much for a set of limited and, in some cases, lame opponents.
Kei Nishikori was far better off the ground and looked like breaking Raonic for fun in the early stages of their fourth round clash, before the semi-expected injury issues arose again for the Japanese, and Kyrgios didn't have much left after his prior exertions.
Federer should be a different story and the layers seem to agree, with the seven-time champion being put in as a short-looking 1.392/5 favourite at the time of writing.
I'm not sure that Fed should be that short and for me this has the makings of a long old battle on Centre Court on Friday.
Milos brings a 0-2 record against top-10 opponents into this one, while Federer has won three from four in the last two years (his prior record isn't really relevant nowadays).
The pair met on quicker grass than this in Halle two years ago and Fed edged it in a final set breaker and it's that tie break ability that could prove pivotal on Friday.
In matches between them they've played five tie breaks and Fed leads 3-2 and the overall match series 4-0, but they've all been close and if Milos has improved as much as many people believe then this should be close again.
Raonic does get a bit chokey at times and I wonder how he'll react in his first major semi final on a stage where Federer has played to the adoring crowds on countless occasions?
Once again, there's a very decent chance of the opening set going to a tie break and Federer 7-6 looks the call for set one correct score punters at around 3.814/5 but it's more of a risk when the nerves are involved, as they will be on Friday.
The concern for Raonic fans has to be that in 12 sets and 133 games that Milos has played against Roger on clay, hard, and grass he's broken the Federer serve just once and in the last six sets he hasn't even created a break point.
I expect Roger to come through this one, but I don't see it being easily and the over 41.5 total games at around 1.84/5 looks the wager.
Those on the set betting market will look to Federer 3-1 at around 3.75, but with Milos's serving ability he could easily win a couple of tie breaks and the overs looks safer.

Recommended Bet
Back over 41.5 total games in Federer/Raonic at 1.804/5
Wimbledon 2014 profit and loss
Staked (based on £10 per bet): £240.00
Return: £348.00
Profit: £108.00
Discover the latest articles