US Open 2019 Tips: Overcoming Federer and Medvedev reluctance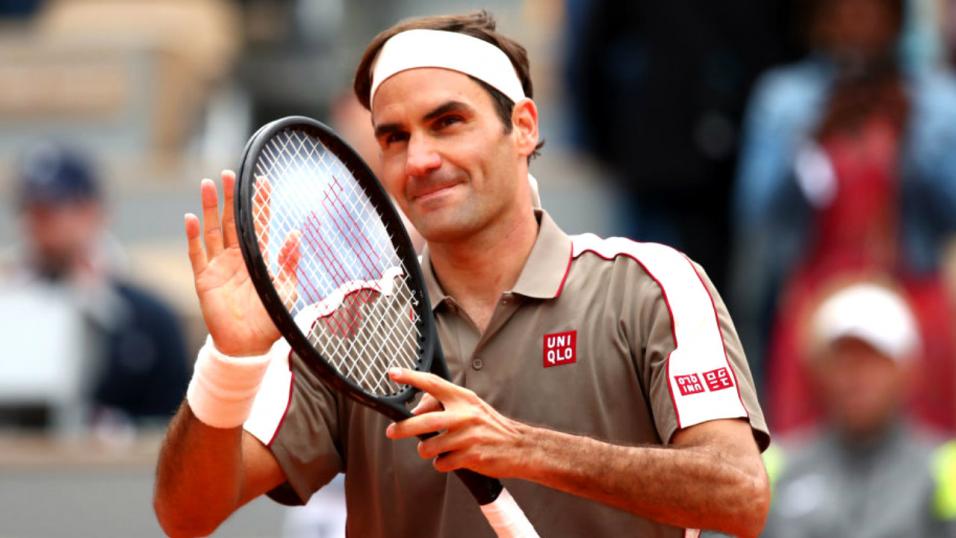 Roger Federer has had a consistent six months in the run-up to this US Open
The numbers can often throw up some uncomfortable bets, writes Jack Houghton, who is having to overcome his reluctance to back Federer and Medvedev...
"After his Wimbledon defeat, did Federer immediately retreat to a training camp to rebuild his mental and physical game? No, he went caravanning with his family..."
Roger Federer and Daniil Medvedev are the best value to win the US Open. But who could bring themselves to back either of them?
First, let's establish why Federer and Medvedev are good value, and then explore why we might struggle to believe they are.
Elo, Elo, Elo
Although by no means the only method, Elo ratings provide a valid and reliable way of establishing and comparing player form. Valid, in that when examining all the times the ratings predict a player has a 50% chance of winning, those players go on to win (on average over time) around 50% of their matches. And reliable, in that the predictive power of Elo ratings does not seem to be changing.
That sales pitch for Elo ratings is overly simplistic, of course. There are different assumptions that can be made in the creation of Elo ratings, which produce different results, and every approach I've come across tends to have some kinks in it: the most common being that the ratings become less predictive as you move towards the extremes of the predictions made. For example, over the years I've had to make adjustments to my models to overcome a tendency within them to undervalue strong favourites and overvalue rank outsiders.
There's also the perennial challenge that can be made against any ratings system: they are based on historical data, and there's no guarantee that the future will reflect the past. So, for all I might play with the assumptions used in the creation of my Elo ratings, testing the new version on past datasets to see if the changes have improved their predictive power, an unknown always remains: will that predictive power translate to future matches?
As highlighted prior to Wimbledon this season, men's tennis has changed markedly in the last two decades, and it is reasonable to assume that further changes will emerge. Perhaps these changes will invalidate my beloved Elo ratings.
For the time being, though, they seem to be doing well enough.
A simulating surprise
It was a bit of a surprise, then, when plugging those Elo ratings into the draw for the US Open, and using a simulation to run an imaginary tournament a couple of hundred thousand times, that Federer won around one-in-four of them, and Medvedev won around one-in-12, making them approximately [4.00] and [12.00] shots respectively.
Who could bring themselves to back Federer?
Surprising because Federer - for all his brilliance, which he has been able to sustain so late into his career - seems to have lost the invincibility that was once his hallmark. In his Wimbledon final against Djokovic, he squandered two championship points, despite arguably being the better player throughout.
Perhaps more significant, though, was Federer's reaction. Did he immediately retreat to a training camp to rebuild his mental and physical game? No, he went caravanning with his family. He felt sad about the loss, he says, but was able to put it into perspective when sharing a glass of wine with his wife.
In terms of having a healthy outlook on life, Federer's response is no doubt laudable. But is it the reaction of a champion, hungry for more success?
And what of Medvedev?
The 23-year-old Medvedev is at a different stage of his career, of course, and is no doubt desperate for success in a way that Federer isn't. And much success is coming: he's reached the final of the last three hard-court tournaments he's competed in, winning his last one in Cincinnati, and building on other successes earlier in the year. According to the numbers, he's playing better than at any point in his short career.
Is he a player we would expect to win this US Open every 12 time it was played, though? He's yet to reach the quarter-finals of a grand slam, has lost a number of matches this season (to the likes of Nadal, Kyrgios, Berankis, Krajinovic and Monfils) which hardly smack of an emerging US Open champion, and - like Federer - Medvedev finds himself in the same half of the draw as the mighty Djokovic.
So, should we trust the numbers?
More than any other tournament I can remember, my ratings for this US Open are throwing out a view that grates against my own understanding of the state of the men's game.
But then that's the job of numbers. They help to process all the subjective noise that cloud our judgements. I think Federer is finished with grand-slam winning because I'd backed Djokovic heavily at Wimbledon and couldn't believe my good fortune when Federer managed to throw the match away. I then read an article about his caravanning trip, which confirmed my view.
I find it harder to remember his consistent form of the last six months, and how comfortably he despatched Nadal in the Wimbledon semi-final. The numbers remember those facts, though, just as they remember that all up-and-coming players like Medvedev get beaten more often earlier in their career.
As counterintuitive as it all might be, then, Federer, at [9.40] and Medvedev, at [18.00] are carrying my money in this US Open. I just hope the real one plays out like so many of the simulated ones have.
Recommended bets
Back Roger Federer @ [9.40]
Back Daniil Medvedev @ [18.00]