US Open Men's Singles Preview: Nadal value over Djokovic at prices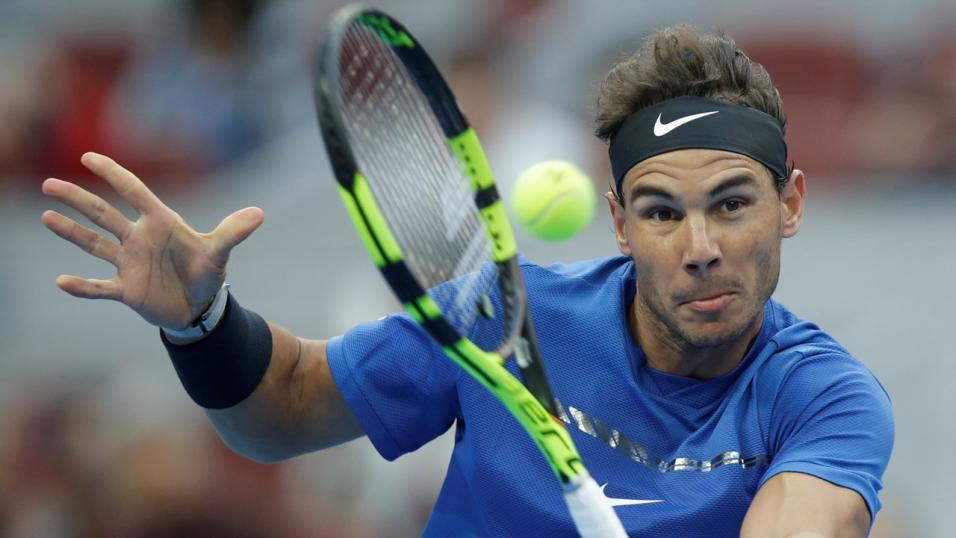 At prices, Rafa Nadal looks a better bet than Novak Djokovic...
Following the US Open draw, the Grand Slam tournament commences on Monday. Dan Weston, discusses the outright market options for the men's singles draw...
"Statistically, Nadal has the best 12 month hard court data in the field, with the world number one going 28-4 while winning 69.4% of service points, as well as 41.9% on return (combined 111.3%)."
US Open trends give outsiders a chance
Over the last decade, men's Grand Slam events have tended to go the way of the elite four, with Novak Djokovic, Rafa Nadal, Roger Federer and Andy Murray making the lion's share of finals.
However, the US Open has proved difficult for players to consistently crack in recent years, with there being seven different winners in the last 10 years, including Juan Martin Del Potro, Marin Cilic and Stan Wawrinka.
In addition, numerous players have made the quarter-finals - 18 different names in the last three years - so if there was ever a Grand Slam where you'd be keen to back a long-shot, particularly with a view to lay off during the latter stages, this would be it.
Slow-medium conditions likely to favour Nadal
Conditions at Flushing Meadows are likely to be on the slow side of medium, with no year in the last three having a greater service hold percentage than the ATP mean while particularly in the early part of next week, temperatures could hit the mid 30s - an oppressive heat that may cause retirements in the best of five set men's singles format.
Of the three players at the forefront of the market, who will be suited by hot and relatively slow conditions? Without doubt, Rafa Nadal.
The Spaniard has been the most successful player here in New York over the last decade, winning three titles, and currently on the Exchange, he's the 3.953/1 second favourite. Novak Djokovic, at 3.55/2, is slightly ahead of him in the market, and I find this puzzling - as I'll discuss shortly. Roger Federer, after a tough draw, has drifted to 7.26/1.
Nadal with much better hard court data than Djokovic
Statistically, Nadal has the best 12 month hard court data in the field, with the world number one going 28-4 while winning 69.4% of service points, as well as 41.9% on return (combined 111.3%). Djokovic, who rose to world number six following his title in Cincinnati, is running at a combined 105.7%, so based on this metric, there's a fair gap between the two.
In the last six months, Djokovic stands at 103.9%, while across the two North American Masters tournaments, he was 105.7% as well, so any assertion that he's improved recently really should be questioned.
He's won many tight sets and matches and hasn't been nearly as dominant as his results have shown. In addition, he's not even close to numbers he posted at his peak - he was 113.5%, for example, in 2015, and 111.5% in 2014.
Thiem and Anderson soft seeds for Nadal to face
Perhaps the market is a little cautious on Nadal due to him pulling out of Cincinnati, but this is a Nadal/Federer trick in recent years - they are superb at knowing their bodies and when to manage their schedules, which incidentally is something Dominic Thiem would be well advised to take note of.
Incidentally, Thiem, as well as Kevin Anderson, are the main seeds in Nadal's draw, which could have been considerably worse for the King of Clay. Thiem has been struggling with injury, while Anderson has taken just one set from Nadal previously from 13 played (with only one of their five meetings on clay), and has held just 74.2% in these head to head matches.
If we are to be on one of the favourites here, I much prefer Nadal at prices than Djokovic.
Djokovic and Federer meet in the bottom quarter
Indeed, the Serb's progress at the event will be tested by an early meeting with Federer, who for once got an absolutely brutal Grand Slam draw. Nick Kyrgios awaits the Swiss legend in round three, before Djokovic potentially in the quarter-finals.
Djokovic probably has the easier route to that stage, but neither player will wish to meet so early in the tournament, and it also means that both will probably need to beat three top ten players to win the event - the draw is unlikely to open up for them.
Coric with potential in quarter two
With Nadal in the top quarter, and Federer and Djokovic in quarter four, it makes sense to look at quarters two and three for bigger-priced options with a back-to-lay perspective.
The main contenders for quarter two include Juan Martin Del Potro (who recently has had further wrist issues), Andy Murray (who hasn't looked nearly at a level to compete at a high level in best of three matches, let alone best of five), Borna Coric, Stefanos Tsitsipas, John Isner, Milos Raonic and Grigor Dimitrov.
Of these, it is Del Potro with the best data but I do quite like Coric at a huge price. The Croatian talent is running at a 103.6% 12 month combined serve/return points won percentage on hard court and has a gift opening two rounds, against the woeful Florian Mayer and then either clay-courter Roberto Carballes Baena or Challenger Tour regular Mitchell Krueger.
At 270.0269/1 on the Exchange, he can be chanced as a back-to-lay proposition.
Cilic facing tough task in quarter three
Finally, quarter three is led by Marin Cilic, who tends to have the dynamic of beating worse players but struggling against the elite players on tour - he's 2-9 against top ten players in the last 12 months, with further mediocre long-term data as well in this respect against the traditional elite.
With the injured David Goffin probably his biggest hurdle prior to a quarter-final with Alexander Zverev (who has all the ability but a terrible Slam record), a run to this stage looks likely, but with Zverev, then either Djokovic or Federer, and then Nadal as probable opponents, the latter stages look very difficult for the Croat indeed.
I'm not remotely tempted by his 24.023/1 price given the low chance of the draw opening up for him, which has usually been the case when he makes the business end of Slams.
***
Follow Dan on Twitter @TennisRatings
Recommended bets
Back Rafa Nadal at 3.953/1
Back to Lay Borna Coric at 270.0269/1

Discover the latest articles
Read past articles