US Open: Five great British moments at Flushing Meadows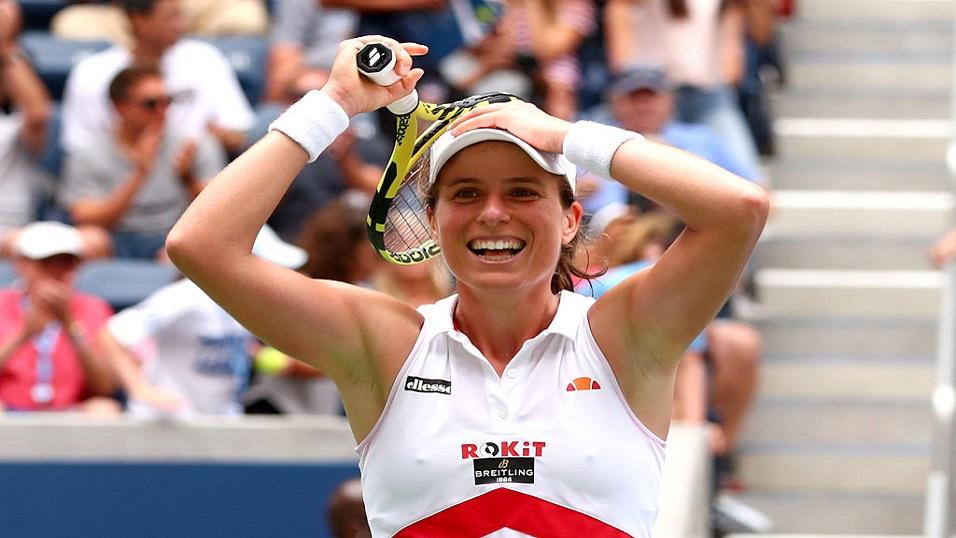 Yes she Kon!
As Johanna Konta tries to become the first British woman to reach a US Open semi-final for more than three decades, Max Liu picks British tennis's top five moments at the tournament...
"Konta is [15.5] to go all way at the US Open so she'll have to upset the odds if she's to become the first British woman to win this title for over 50 years."
Fred Perry wins his first US title in 1933
Fred Perry loved the US Open and won it three times in the 1930s. There's no time like the first time, though, and his 1933 triumph is arguably the pick of the titles he won stateside because it was also his first ever Grand Slam singles title. He defeated Australian Jack Crawford in five sets, including a 24-game second set (this was the era before tie-breaks). Perry would go on to win a further two at the US National Championships, as it was then known, three Wimbledon titles, one Australian, one French and a truckload of doubles titles. It would be another 80 years before a British man won another Grand Slam singles tournament.
Virginia Wade beats BJK in 1968 final
Konta is [15.5] to go all way at the US Open so she'll have to upset the odds if she's to become the first British woman to win this title for over 50 years. The summer of 1968 saw the first US Open, following its transformation from the US National, and it was a Brit who denied the New York crowd a homegrown champion. Virginia Wade was 23, and had been a professional for only five months, when she wept aside Billie Jean King in straight sets. It was the first of Wade's five Grand Slam singles titles before she went on to win all the others, including two at the French. King, meanwhile, would win the first of her three US Open singles titles in 1971.
Jo Durie reaches the semi-finals in 1983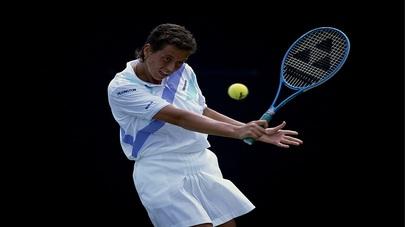 By far the best year of Jo Durie's career came in 1983 when she reached number six in the world rankings, the quarter-finals of the Australian Open and, like Konta earlier this year, the last four at Roland Garros. Durie also won two top-level WTA singles titles in 1983, both on hard courts, so her run to the semi-finals at the US wasn't a huge surprise but it was heroic and no British woman has got as far in the 36 years since. Durie lost in straight sets to Chris Evert and, if Konta can win her quarter-final against Eva Svitolina, the Brit will hope to do much better.
Greg Rusedski reaches final in 1997
Strawberries and Pimms types bang on about Tim Henman as the nearly man of British tennis but Greg Rusedski actually got closer to winning a Slam than the middle England tiger. In 1997, Rusedski reached his peak by getting to the men's final at Flushing Meadows. The semi-final against Jonas Björkman was probably the most exciting match of Rusedski's career, as he took the fifth set 7-5. In the final, the big-serving Brit was beaten in four sets by Pat Rafter. Still, after decades of disappointment, Rusedski's run finally gave fans belief that a British player could go deep at the US Open.
Finally... Andy Murray wins epic 2012 final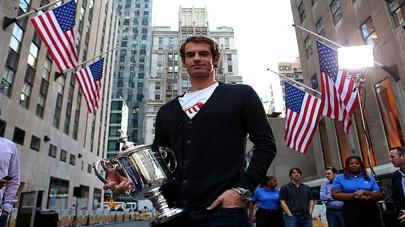 Andy Murray has never made any secret of the fact that the US Open is his favourite tournament. Like Murray, the US Open is tough, intense and occasionally volatile, so it was always likely that this was where the Brit would take his first Grand Slam title. The signs were promising in 2012 too, with Murray have bounced back from a Wimbledon final humbling against Roger Federer to win gold at the London Olympics in emphatic style. In the final at Flushing Meadow, Murray defeated Novak Djokovic in a blistering five set battle to become the first British man to win a Grand Slam final since Perry in 1936.