US Open Final: Expect a long match in the side markets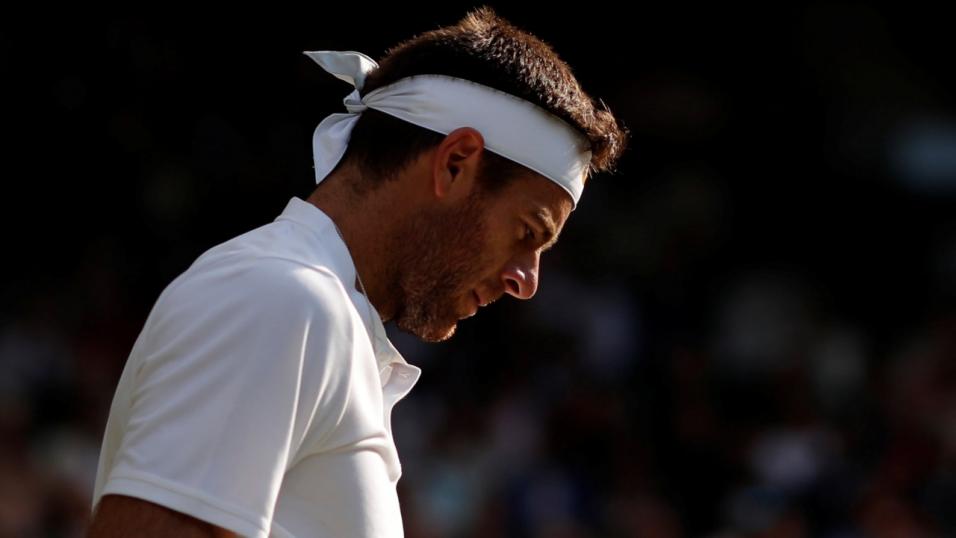 The market is undervaluing Del Potro in the US Open final against Djokovic
Keeping the faith in his pre-tournament recommendation of Del Potro at [19.00], Jack Houghton says the numbers indicate this may go the distance...
"Del Potro has already beaten Nadal and Federer on the hard courts this year and can complete his triumvirate scalping here..."
There is nothing quite as grating as the sound of a tipster smugly explaining how brilliantly predictive they were whilst simultaneously trying to sound modest and self-effacing.
So, I'll bin the modesty and self-effacement.
Wasn't I clever? Previewing this tournament, I wrote that the Big Three of Djokovic, Federer, and Nadal weren't as dominant as some were suggesting; that if one of them won, it would most likely be Djokovic; but that Del Potro, resurgent of late, was the value bet at [19.00].
The rationale was the declining Elo ratings of those big three, and the relative closeness to them of Del Potro, especially on hard courts. Del Potro, I argued, should be around a [2.32]-shot against any of them in a head-to-head.
Going into the final against Djokovic, though, Del Potro's status as a player-on-the-rise has solidified and my re-calculated Elo ratings suggest he might even deserve to be shorter than that [2.32].
That the match odds market is more lukewarm about Del Potro's chances then - he is around [3.20] to win his second US Open, nearly a decade after his first - creates a dilemma: is it time to trade out of that pre-tournament bet for an all-green book, or is it time to go in again?
Well, there is some reason to be cautious. Djokovic has a 14-4 head-to-head advantage over Del Potro, and when you consider that one of Del Potro's victories was the result of an injury walkover, and two of them came in the outlying tennis world of the Olympic Games, there is a sense that Djokovic holds a psychological advantage over his US Open final opponent.
And then there's Djokovic's grand-slam final track-record. Dealing with the pressure and expectation of a US Open final is not easy, and Del Potro does not have much in the way of recent experience to draw on in this regard. Perhaps that won't be a factor, but the market reticence is understandable.
I'm going to leave such psychological guesswork to others, however, and stick with the numbers. That may mean a losing bet in the short-term, but in the long-term the profit will out. I'll keep my bet as is and won't be trading out.
I'll be trusting the numbers in the side markets, too, which are telling me that this will be closely contested and could go the distance.
Tie Break Played?
In a total of 49 sets played, Del Potro and Djokovic have contested seven tie-breaks, or one every seven sets. If they play four sets or more in Sunday's final that translates to odds of [1.75] that we'll see a tie-break, and [2.30] that we won't; with three sets seeing those odds flip to [2.30] and [1.75] the other way. It looks, then, that given the uncertainty over how long this match will last, that it's an even-money shot either way on there being a tie break. In the early movements the market looks to be settling at around [1.50] on there being a tie break. Lay "Yes" at those odds.


Number of Sets and Total Games
Of the 61 sets they've had available to play in their matches, they've used 49 of them, or 80%, making them one of the more likely pairings in the men's game to go the distance. A danger for Del Potro, though, is that his serve does not bring him many free points - unusually for Djokovic, he faces a grand-slam final opponent here who he betters in the ace count - so, if the occasion is getting to Del Potro, a rapid collapse could follow; however, four of their last five hard-court encounters have gone to a deciding set, with the other needing two tie breaks to close both sets. There's also that five-set semi-final match at Wimbledon in 2013 to consider: Del Potro doesn't seem to get awed by Djokovic, or by the big stage.
For this reason, I'm a layer of "Three Sets" in the Number of Sets market: it's unlikely that either player will capitulate so easily. For similar reasons I'll be backing "Over 40" at [1.81] in the Total Games market. Across their career head-to-head, the duo has averaged 9.85 games per set played, but (ignoring an anomalous clay-court meeting in 2017) that figure has crept north of 10 recently. Should they reach a fourth set, we should collect.
Set Betting
Given that I've already sided heavily with Del Potro pre-tournament, I won't be looking to increase my exposure here, but I wouldn't discourage anyone from supporting him to win 3-2 at around [9.00]: he's already beaten Nadal and Federer on the hard courts this year and can complete his triumvirate scalping here.
Recommended bets
Lay "Yes" @ [1.50] in Tie Break Played market.
Lay "Three Sets" @ [2.70] in Number of Sets market.
Back "Over 40" @ [1.81] in Total Games market.