US Open Betting: No need to sweat if you backed favourite Novak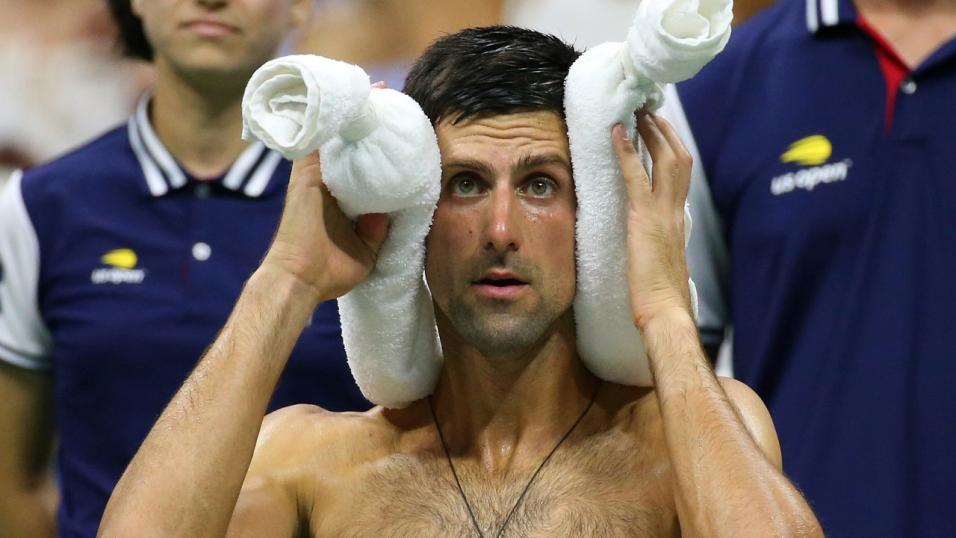 Hot work . . . but Novak Djokovic got the job done to reach his 12th US Open semi-final
Ralph Ellis had his money on Wimbledon champ Novak Djokovic at the start of the US Open and likes what he saw in last night's quarter-final victory...
"He is now even money to be this year's US Open winner and I'm not remotely tempted to press the Cash Out button. He has looked imperious throughout."
I always think it is a good thing when the winner of any given sporting contest has a moan after the match.
Whether it's about the referee, the pitch, whatever, it comes from the moral high ground and deserves to be taken more seriously than the sour grapes of somebody who has just got beaten.
Rather than listening to a player or manager trotting out excuses, you are hearing the genuine concerns of a competitor over a proper issue that needs fixing and demands to be dealt with.
So it was interesting to hear Novak Djokovic's complaints about what the roof over the Arthur Ashe stadium has done to the air conditioning down at court level.
The structure was completed in 2016 so this year has been Djokovic's first proper taste of the changed conditions since then, and he was less than impressed.
Djokovic now even money
After a quarter-final that had to be stopped because his Australian opponent John Millman was sweating so heavily that he had to go off to change his clothes which were leaving moisture all over the playing surface, the Wimbledon champion was asked about the conditions.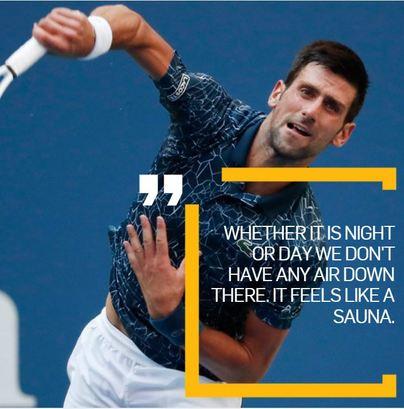 It's a good point and something the authorities at Flushing Meadows need to address before next year, but having backed Djokovic at 3.814/5 before the tournament began it also sent all the right messages.
The Serb, seeking the 14th Grand Slam of his career to stand alongside Pete Sampras in the pantheon of the game's greats, had suffered along with Millman. Only, unlike Roger Federer who had become a shock victim of the Aussie in the previous round, he'd fought through and got the job done.
He is now even money to be this year's US Open winner and I'm not remotely tempted to press the Cash Out button. He has looked imperious throughout.
While second favourite Rafael Nadal 3.65 dragged himself through nearly five hours and was kept playing until nearly three in the morning to win his quarter-final, Djokovic has dropped only two sets since the start of the tournament.
Del Potro will be a danger
He looks fit, focused, and even when his tennis isn't touching the heights that old resilience and will-to-win is back. He actually made more unforced errors (53) than Millman, but still never looked like losing.
Next up is Japan's Kei Nishikori and Djokovic goes into that with a 14-2 head-to-head record, their most recent meeting being in Wimbledon's quarter-finals. No wonder that Djokovic is 1.232/9 to reach his eighth US Open final.
Nishikori also needed to labour through five sets to beat Marin Cilic and given the effects of fatigue backing Djokovic to win this one in straight sets at 1.991/1 looks a decent price.
In the other semi-final I think there might be value in backing Juan Martin Del Potro 2.447/5 to beat Rafael Nadal 1.684/6.
The Argentine has had a pretty straightforward run to this stage, with the early quarter-final tie break against John Isner the only set he's dropped since the start of the tournament. He too will benefit from the extra rest.
Discover the latest articles
Read past articles