US Open Betting: In-form Medvedev has tools to trouble the old guard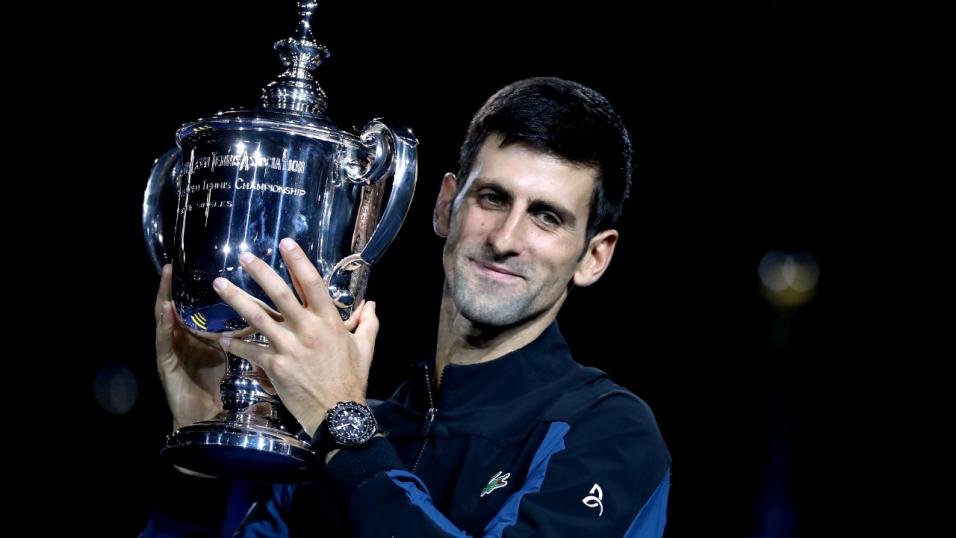 Novak Djokovic is the reigning US Open champion
Charles Perrin explains why Daniil Medvedev has what it takes to gatecrash the party in the final Grand Slam tournament of the season.
"He seemed to have this aura of confidence and had the look of a player who knows this could be the start of something very special."
In the space of a few weeks, Daniil Medvedev has become one of the most talked about players on the ATP circuit. After wrapping up his maiden Masters 1000 triumph at Cincinnati last weekend, the Russian is seen as a potential contender to win the US Open.
Of course, one of the 'Fab Three' consisting of Novak Djokovic, Rafael Nadal and Roger Federer are widely fancied to get their hands on the title at Flushing Meadows, but Medvedev is making all the right noises.
Miracle month
Medvedev has been nothing short of sensational this month. Three finals culminating in his Cincinnati victory over David Goffin has shown he has all the ingredients to be an excellent exponent of hard court tennis. The 23-year-old has climbed to number five in the world rankings, and at a time when the likes of Stefanos Tsitsipas and Alexander Zverev appear to have stood still, Medvedev is on the charge. Of course, Grand Slam tennis is a different beast, but he appears to be unfazed.
The celebration after his win over David Goffin perfectly illustrated this. He seemed to have this aura of confidence and had the look of a player who knows this could be the start of something very special. When asked about his nonchalance after the match, Medvedev said: "If you would have asked me before the tournament how would I celebrate, I'd probably say that I'm going to fall on the court, I'll start screaming and jumping and then raising my hands up.
"I was so exhausted during all the match, to be honest. And especially at 5-3, I started cramping everywhere. Of course I tried to not show it.
"This last game, at 15/40, I cramped everywhere. And then I made four amazing serves. When I hit the last one, I'm like, 'Wow, it's finished'. And I had no, zero force inside of me to do anything. It is how it is."
Medvedev has catapulted through the odds in the outright market for the US Open and has been priced behind the 'Fab Three' at [14.50] to lift his first Slam title.
Shades of Djokovic?
While Djokovic showed some signs of fallibility in his semi-final defeat to Medvedev in Cincinnati, the Serbian is arguably one of the greatest returners in the game and as defending US Open champion, he is the favourite with the Betfair Exchange at [2.26] to repeat his success. He is chasing a third Major this campaign and Medvedev has already been talked about in the same light as the world No 1.
Despite being initially reluctant to draw parallels, former Russian player Igor Kunitsyn said: "Is Medvedev's game style similar to Djokovic's? I do not like comparisons.
"But both of them move well on the court and they defend themselves in a great way, besides having a great backhand. They have common things."
Medvedev has racked up 44 wins on the ATP Tour this season - three more than Nadal who has experienced injury problems during the hard court swing. Nevertheless, at [5.20] to claim glory in New York he is not being written off. Federer - a five-time champion - will be looking to erase memories of his Wimbledon final defeat to Djokovic last month and but is out to [9.60] to win his first US Open since 2008.
Medvedev will have to get past at least two of the 'Fab Three', but he is trending in the right direction and he has the weapons to cause problems for the elder statesmen of the game.