US Open Men's final: Medvedev undervalued by market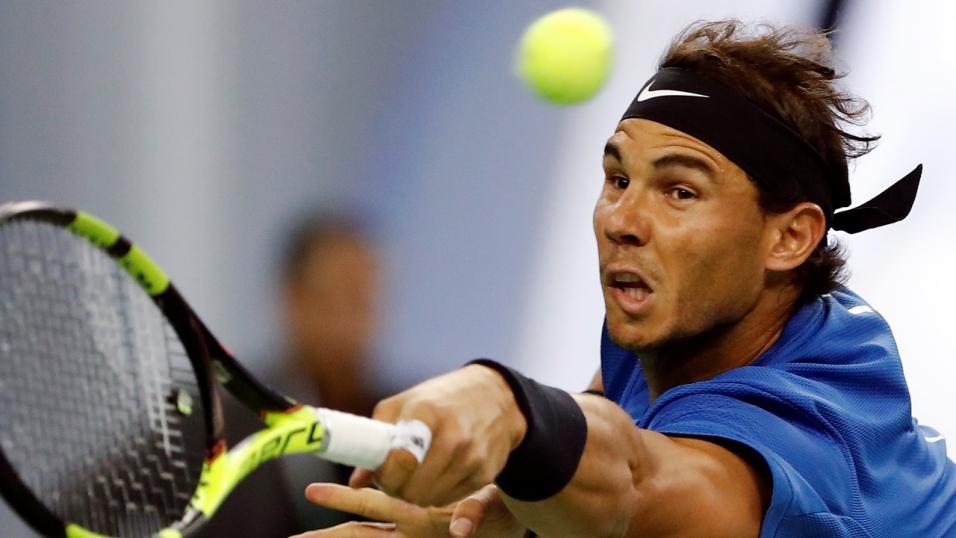 Nadal is the rightful favourite for the US Open Final, but his match against Medvedev will be closer than the market suggests
Concentrating on the one match Nadal and Medvedev have played is a mistake, writes Jack Houghton, who argues that the youngster can cause an upset
"Medvedev will need to deal with the dual pressures of his first grand-slam final and the ornery crowd (Medvedev has established himself as the pantomime villain after a series of on-court indiscretions)..."
A head-to-head conundrum
The premise of these men's grand-slam final previews is to perform a statistical analysis of the players' head-to-head record and use it to provide recommended odds for the various match markets.
The issue with this US Open final, which sees pre-tournament [18.00]-tip Daniil Medvedev take on three-time champion Rafael Nadal, is that they've only played once, which immediately scuppers any kind of meaningful statistical analysis.
That Canadian Masters match
And on the evidence of that match, it would be hard to find much reason to oppose Rafael Nadal in any of the markets, who - a scare in the opening game aside - dominated in Montreal. As well as the depth Nadal was able to consistently find that day, most significant was the variation in his game, with his frequent changes of direction, spin, and pace, proving too much for Medvedev.
There were mitigating factors for Medvedev, though. Gusting wind in Montreal made for difficult shot selection, highlighting Medvedev's relative inexperience, which was especially evident in two areas of his game: the lack of success of his own second serve, and his inability to capitalise on Nadal's.
But Medvedev is improving
When previewing this tournament, it was noted that, because of some individual losses that had discoloured his otherwise brilliantly vivid season, it was perhaps hard to accept the outcomes of simulations: which saw Medvedev winning this US Open once in every 12 times it was played.
But in that article it was also argued that younger, improving players will naturally play with less consistency, and that we are better to judge their progress by assessing the entirety of their match record, rather than focusing on instances where they have fallen short.
Put another way, we might expect the likes of Djokovic to go on long, unbeaten streaks. After all, he has the capability and experience to deal with the variety of challenges he will face in any match. However, it is much less likely that a younger player will run up a string of match wins, as new experiences which they haven't yet developed the tools to deal with - like blustery conditions in Montreal - will soon scupper a faultless procession of victories.
So, while we might be drawn to that Montreal match-up as evidence that this US Open final will be a straight-set cake-walk for Nadal, it's worth thinking more widely.
Consider the overall record
Nadal is certainly the most likely winner. Seeking his fourth US Open and 19th major, he's largely breezed to this final, the only blemishes on his record being a set dropped to Marin Cilic and his match against Diego Schwartzman, where Nadal was unable to close it out as quickly as he should have.
Much of Nadal's success here has been underpinned by his first serve points, which he is getting finished more quickly than he did earlier in his career. There is also a suggestion that the sluggish playing conditions at Flushing Meadows - amplified because Nadal is always on court last, when the conditions slow further - favours the Spaniard's style-of-play.
However, although Nadal is the most likely winner in Sunday's final, his odds of [1.17] are too short. That price suggests that, playing this match 100 times, Nadal would win it more than 85 times.
According to my ratings, that's far too generous of Nadal's chances, which suggest he would win 60 out of a hundred matches, making Nadal a [1.67] shot, with Medvedev's fair price something around [2.50].
Medvedev's rating is driven by his consistency - blips aside - this season. He's won more matches than anyone else on the Tour, has taken 20 of his last 22, and Sunday will be his fourth hard-court tournament final in a row.
The disparity in odds, then, no doubt reflects the market's nervousness about Medvedev's inexperience: prior to this tournament he had never got beyond the fourth round of a major. It's right to consider his greenness - as argued above, it's a factor - but the [6.40] available on Medvedev more than compensates and, while I won't be going in again after taking those juicy pre-tournament odds, Medvedev is the clear value.
Bravery could pay off in Set Betting market
The side markets in the final are shaped by two assumptions. First, that Nadal is the overwhelming favourite. And second, that the match will be over quickly.
Again, taking their encounter in Montreal as a blueprint, which saw 15 games played in 70 minutes, with Nadal the 6-3, 6-0 winner, those assumptions might look valid. But there is value in opposing that overly-simplistic view.
Medvedev will approach this final with a different plan than he had on that day and, while he will need to be able to execute that plan whilst dealing with the dual pressures of his first grand-slam final and the ornery crowd (Medvedev has established himself as the pantomime villain after a series of on-court indiscretions), there is every reason to think that this match will be more closely contested.
With that in mind, backing Medvedev to win the match 3-2 at around [18.0] is the call. Much will depend on whether the young Russian can sort out his tendency to start matches slowly, but if he can, he can out-last Nadal in what is likely to be a much closer encounter than the market suggests.
Recommended bets
Back Daniil Medvedev to win 3-2 @ 18.00