US Open Men's Pre-Draw Outright Tips: Value on Nadal?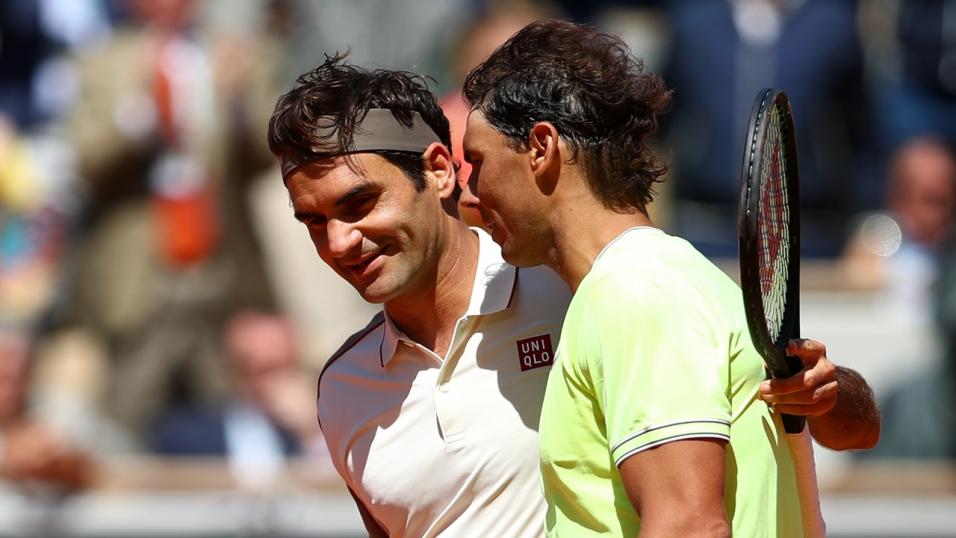 Anticipated medium-slow conditions could favour Rafa more than Roger...
With the draw for the US Open taking place this evening, our tennis columnist, Dan Weston, returns to give his pre-draw thoughts on the men's tournament...
"At the US Open, all of the metrics which I use for assessing expected court speed - aces per game, service points won, and service hold percentage - all point to the tournament being on the slow side of medium-paced for a hard court."
Djokovic a solid pre-draw market favourite
Despite his loss to Daniil Medvedev in Cincinnati, Novak Djokovic remains a solid [2.28] favourite on the Exchange to retain his US Open title. History, though, is a little against the world number one - we have to go back to 2008 to find a player who defended their trophy successfully.
Interestingly - particularly given a rather recurring theme of dominance from elite players on the ATP Tour in Grand Slam tournaments - the winners list would indicate that if there is going to be a non-elite winner, it's most likely to come in this tournament.
At the Australian Open this decade, there have been three different winners, the same number as the French Open. At Wimbledon, there has been four, while at the US Open, five players have lifted the trophy this decade, including second-tier players Marin Cilic and Stan Wawrinka. In addition, Juan Martin Del Potro was successful in New York in 2009.
Conditions likely to be medium-slow in New York
How much this has to do with variance, conditions or player fatigue, given that it is the last Grand Slam of a season which is around 75% completed, is intangible. However, they're all reasonable potential explanations for there being a greater number of different winners, and more lower-profile winners, than other men's Grand Slam events.
In the previous paragraph, I referenced conditions. At the US Open, all of the metrics which I use for assessing expected court speed - aces per game, service points won, and service hold percentage - all point to the tournament being on the slow side of medium-paced for a hard court.
Potential conditions could suit Nadal
In theory, this would suit Nadal, who has won three US Open titles this decade compared to zero Australian Opens, and not suit Federer, who would probably prefer conditions to be as quick as possible. Federer hasn't won in New York since 2008, and suffered a disappointing loss to Andrey Rublev last week in Cincinnati.
With this in mind, it makes complete sense that Nadal is ahead of Federer in the outright market, with Federer seeded to have to play both Nadal and Djokovic in the semi-final and final. Actually, at the prices, I think he's better value than Djokovic as well. Nadal is currently much bigger than the world number one, at [5.4], with Federer back at [9.8].
Of course, much will depend on the draw, and in particular, who gets fourth seed Dominic Thiem in their half of the draw. The Austrian has a considerably worse record on hard court - he's running at just over 100% combined hold/break on the surface this season - than on his beloved clay, and both of the top two seeds, Djokovic and Nadal, will be keen to ensure that Thiem is in their half of the draw, as opposed to Federer.
Medvedev still with doubts despite market support
Given the historical success of slightly lower-level players in New York in the last 10 years, some readers may also be keen for me to look at longer-priced options for the title, particularly with a view to trading throughout the tournament. The closest player to the top three in the market is Daniil Medvedev at [14.5], who has reached the final of three consecutive tournaments in August, and it is evident that Medvedev is a man on a strong upward curve.
My concerns for Medvedev, however, involve several factors. Firstly, there must be some thoughts given as to whether he's overplayed in recent weeks, which isn't ideal prior to a best of five-set Grand Slam event, which is a real test of fitness. In addition, he's never got past the fourth round of a Grand Slam, and my perception of him also is that he's a little less suited to the medium-slow conditions expected here.
Draw will determine potential value for rest of the field
As for the rest of the field, we are going to have to wait and see for the draw. Only the players discussed, plus Roberto Bautista-Agut and Gael Monfils, have over a 110% combined hold/break percentage from a decent sample size on hard court this year.
However, I remain sceptical of Bautista-Agut's top level, which he frequently fails to find when a heavy underdog against elite opposition, while Monfils injured his ankle in Montreal. The remaining players near the top of the market are all relatively even matched statistically, and are largely capable of beating each other on any given day.
With this in mind, the draw - scheduled for 1700 UK time tonight - will be absolutely critical in assessing the chances of success for numerous men's players and I'll be returning in the next few days to discuss that in detail.
***
Follow Dan on Twitter @TennisRatings