US Open Men's Final Side Markets: Anderson can stretch Nadal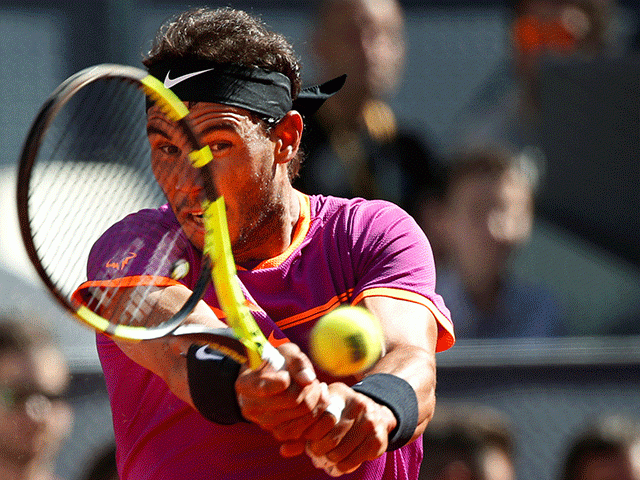 Nadal has the dominant record, but a Grand Slam final may inspire Anderson
There is little by way of a head-to-head record to go on, writes Jack Houghton, but Anderson should fare better than that parsimonious record suggests...

"Anderson's chances of delivering on my promise of an upset are inauspicious - he has played four matches against Nadal and lost all of them..."
Previewing this US Open, I described the men's draw as an "invitation for an upset", highlighting the torturous route that Federer and Nadal would face on their way to the final, and arguing that the bottom-half of the draw would provide a name not usually seen in the latter stages of a Grand Slam.

Unfortunately, as can often happen, whilst the analysis that led to that conclusion was accurate, the selection I made as result was anything but. Jo-Wilfred Tsonga didn't recapture his early-season form, but dribbled out in the second round. Instead, lesser-light Kevin Anderson, ranked 32 in the world, finds himself in the final, having been backed at a high of 400.00399/1 before the tournament started.

His chances of delivering on my promise of an upset are inauspicious - he has played four matches against Nadal and lost all of them. And, similarly, ratings suggest Anderson faces a difficult task. Whether we prefer pure Elo ratings, which consider all tennis form, or simply focus on hard-court-only Elo makes little difference. Both point to Nadal having around an 83% chance of winning the match, which converts to odds of 1.201/5, with Anderson around 5.905/1.

The market is slightly more bullish about Nadal's chances, having the Spaniard as the 1.162/13 favourite, but there are other reasons why that might be on the short side other than the Elo ratings.

I'm not usually a fan of analyses which rely on comparing the style of players' game, but a fellow tennis punter is adamant that Anderson's height will frustrate Nadal. Anderson will be able to more easily get over Nadal's topspin, he argues, neutralising one of Nadal's chief weapons.

One strategy may be to wait to see if this is evident in the opening games and bet in-play. With so little evidence in their head-to-head record, that is perhaps the best approach, although the side markets provide their usual interests.
Most Aces

What's clear is that Anderson dominates the serve between these two. To date, head-to-head, he has served more aces on all four occasions they have met, and has served 80% of the aces in their matches. Presumably because of its lack of competitiveness, nothing has been traded in the market at the time of writing. In the unlikely evident, though, that Anderson can be backed at anything over 1.152/13, that would be value.
Tie Break Played?

In a total of 10 sets played, Anderson and Nadal have contested two tie-breaks, or one every five sets. This is more regular than many pairings at the top of the men's game, but then it is based on a small data-set, so should be treated with some caution. If they play four sets or more in Sunday's final that translates to odds of 1.251/4 that we'll see a tie-break, and 5.004/1 that we won't; with three sets seeing those odds change to 1.674/6 and 2.506/4. The market is already offering 1.454/9 - presumably assuming an easy win for Nadal - and those odds look set to lengthen. If the odds reached as high as 1.705/7, I'd have a bet.
Set Betting

Of the 14 sets they've had available to play in their matches, they've used 10, or 71% of them. Applying this to Sunday's final, we might expect to see three or four sets, but are unlikely to see five. Having said that, the scant data doesn't take account of the unique circumstances under which Nadal and Anderson are to meet; a Grand Slam final may inspire Anderson to contradict the record, and he can at least win a set. Nadal to win 3-1 at 3.90.
Recommended Bets
Back Nadal to win 3-1 at 3.90
Discover the latest articles