US Open Mens Singles Day 10: Nadal and Federer heavy favourites to set up dream semi-final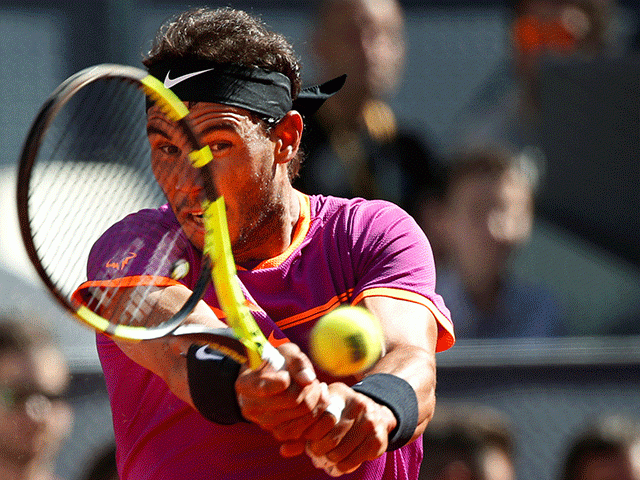 Rafael Nadal is a heavy favourite to win tonight's quarter-final...
The men's singles conclude this evening on day ten of the US Open, and with Rafa Nadal and Roger Federer heavy favourites to progress, our tennis columnist, Dan Weston, is back to assess their chances of success...

"Rublev does fit into the vulnerable front-runner bracket, with Rafa's obvious main strength coming on return, and he also has strong break deficit recovery"
Anderson and Carreno-Busta triumph to set up first semi-final

Pablo Carreno-Busta and Kevin Anderson advanced from last night's first day of quarter-finals to set up a meeting on Friday, in the semi-finals. Reaching this stage of a Grand Slam is uncharted territory for both players and, quite incredibly, one of these will be in a Slam final - of which huge odds will have been possible - come Sunday, and Anderson is a solid favourite to be that man, at the time of writing.

The winner of that unlikely semi-final is expected to play either Rafa Nadal or Roger Federer in the final, with both legends heavy favourites to win their quarter-finals this evening. Roger is now back into slight favourite for the tournament, at 2.68/5, with Rafa several ticks bigger, at 2.6613/8.
Rublev likely to have serve consistently pressured by Nadal

Rafa is first in action tonight, taking on the Russian youngster, Andrey Rublev, and is 1.101/10 to gain victory over the prospect, who is in his first Grand Slam quarter-final. Statistically, this price looks broadly correct, and I certainly don't rate Rublev - at this stage of his career - as much as others, but he does look to have a solid future.

However, today, Rublev does fit into the vulnerable front-runner bracket, with Rafa's obvious main strength coming on return, and he also has strong break deficit recovery.

The problem here is that with Rublev being an extremely heavy underdog, we are only going to get big prices on Nadal if he is in significant danger of exit - in a spot such as 2 sets and a break down.

Latter stages of Grand Slams, particularly with high-profile players participating, are difficult to find value in, and in the absence of any pre-match value, and other trading entry points, we have no alternative but to make do with this today.
Federer a heavy favourite to edge tight Del Potro contest

The second quarter-final, between Federer and Juan Martin Del Potro, is also accurately priced, with Federer 1.222/9 to advance, and the Swiss, in pursuit of his 20th Grand Slam title, takes a 16-5 head to head lead into their match, winning their clash this year in straightforward fashion, in Miami in March.

This looks like more of a serve-orientated contest than the Nadal against Rublev, with Federer holding almost 90% on hard courts in the last year, and Del Potro also well into the 80%s, and I don't expect many breaks of serve.

With my model indicating that the market price is correct, I do expect Roger to advance, and I'd be extremely surprised if we didn't see the dream semi-final between Nadal and Federer in several days time.

Recommended Bets
Lay Rublev if two sets and a break up, 2-1 and a break up, or a break up in the fifth set.

***

Follow Dan on Twitter @TennisRatings
Discover the latest articles