US Open Men's Final Tips: Medvedev capable of competing against Nadal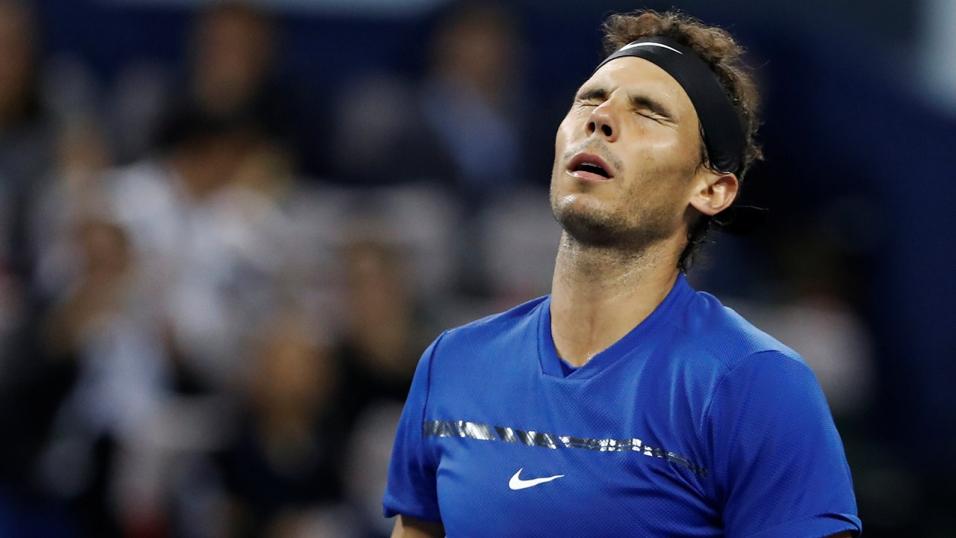 Rafa Nadal looks short-priced tonight against Daniil Medvedev
The US Open concludes after a more eventful men's tournament than usual, and our tennis columnist, Dan Weston, assesses whether Daniill Medvedev has a chance of delivering one last upset...
"On hard court this year, Nadal has a 2.7% edge on service points won, and a 1.4% advantage on return points won."
Medvedev and Nadal straight sets winners in semi-finals
Friday's men's singles semi-finals were both settled in straight sets, with Daniil Medvedev getting the better of Grigor Dimitrov, while Rafa Nadal also had a 3-0 victory over Matteo Berrettini, so no player in today's final managed to obtain a fitness edge over the other in those victories.
Neither Wawrinka nor Dimitrov able to exploit Medevedev's 'injury'
However, Medvedev's fitness has been a matter of considerable debate throughout the tournament and for around a week now, I've issued the same, consistent, mantra 'there is no concrete statistical evidence that Medvedev is hugely hampered by his perceived injury'.
His opponents this week, Stan Wawrinka and Grigor Dimitrov, both had worse tournament data here than the Russian, despite those injury concerns, although in the match against Wawrinka, the market was punished by failing to believe this, offering absurd pre-match and in-play prices.
Nadal's hard court edge struggles to justify pricing
Whether this is enough to beat Rafa Nadal on a pretty slow hard court is another detate entirely. On hard court this year, Nadal has a 2.7% edge on service points won, and a 1.4% advantage on return points won, so it is evident that Rafa is the better player in this match-up. Having said that, though, that 4.1% combined edge isn't nearly enough to warrant a market price of [1.20] about the King of Clay.
What about this tournament this year in isolation? There's a bigger edge for Rafa here, winning 4.6% more service points and 2.2% more return points (6.8% combined advantage) but again, this would struggle to justify the market pricing.
Reasoning to support Nadal focuses on intangibles
Looking at potential reasons as to why Rafa is so short would obviously be useful, and I can think of a few, although I'd question the validity of some of these arguments at least. Firstly, it's the old 'is he injured?' debate about Medvedev - perhaps the market is more convinced that Rafa can take advantage of any fitness concerns better than Wawrinka or Dimitrov could.
Secondly, it might have something to do with Nadal's 6-3 6-0 win over Medvedev in the final of Montreal a month ago. That day, Rafa was dominant (76% of service points won, 49% of return points won) but it would be dangerous to factor in a one-off head-to- head match into our calculations to much of an extent, and Nadal that day started at around the [1.50] mark - a big difference to today's market pricing.
The last argument focuses on another intangible - big match experience. Nadal has been here in the final of a Slam many, many times, while Medvedev obviously has not. However, Medvedev has just won his first Masters 1000 title in Cincinnati, and beat Novak Djokovic there as well in the semi-finals, so it would be difficult to level any accusation towards Medvedev that he will freeze on the big stage.
Medvedev can be considered on the game handicap
Given that much of the reasoning behind trying to justify Nadal's short-looking price is intangible, I think it's worth trying to look at methods to keep Medvedev onside tonight. We can get [1.65] on Medvedev with a 7.5 game head start, which looks a decent enough spot in what I think should be a more competitive final than many people are anticipating.
***
Follow Dan on Twitter @TennisRatings
Dan's US Open P&L:-
17 Matches
10 Wins
17 Units Staked
22.43 Units Returned
31.94% ROI
Recommended bets
Back Daniil Medvedev +7.5 games at [1.65] to beat Rafa Nadal