US Open Men's Day Nine Tips: Medvedev price too big to ignore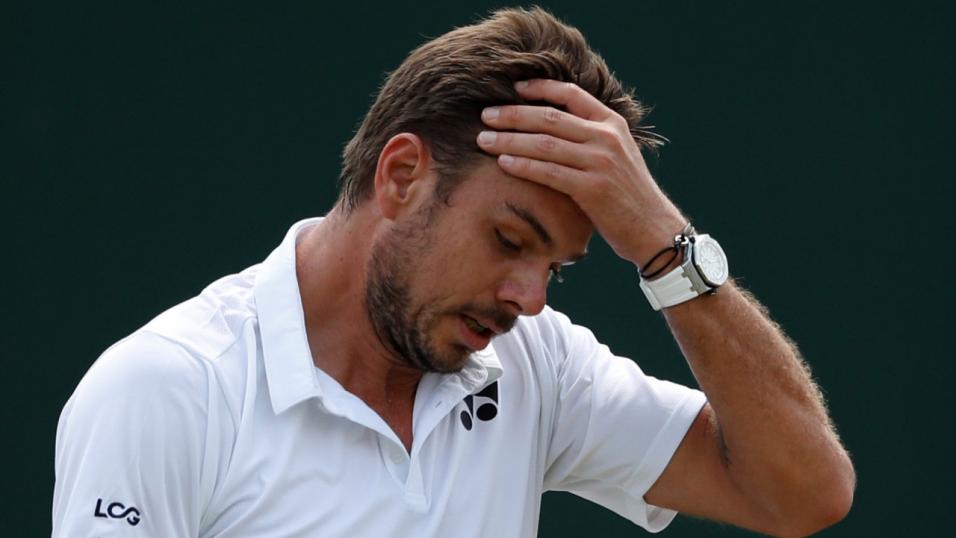 Stan Wawrinka looks grossly over-rated for his match with Daniil Medvedev...
The first two men's singles quarter-finals of the US Open take place this evening in New York, and after picking up another winner last night, our tennis columnist, Dan Weston, previews the matches...
"So, using a short paragraph just to clarify, a potentially injured Medvedev is still recording 5% better numbers using this metric than an apparently (according to the market and some of social media) back to top level Wawrinka!"
Schwartzman continues our successful tournament
My suspicion that Diego Schwartzman was under-valued against an out-of-form and potentially more fatigued Alexander Zverev was proven correct with the Argentine's four set win eventually falling into the 'relatively comfortable' bracket, after he dropped the first set, while our 'next-best', Matteo Berrettini, also was an underdog winner as he got past Andrey Rublev in straight sets.
As suspected, the two heavy favourites, Gael Monfils and Rafa Nadal, weren't hugely over-exerted in their wins over Pablo Andujar and Marin Cilic, respectively, although Nadal did lose his first set of the tournament against the Croat.
Federer with huge head to head advantage over Dimitrov
Today's quarter-finals feature the winners from Sunday's fourth round matches and I'll look at the second match on the card tonight first, as it's a little easier to get out of the way!
Roger Federer is a [1.09] market favourite against Grigor Dimitrov, and while I think this is a little short, it's not massively so and it would be a surprise if Federer was eliminated by a player who has, by and large, underwhelmed this season.
Federer has a considerable general hard court edge this year and also brings a 7-0 head to head record into the meeting, and going 16-2 in sets in those matches. Looking at the head to head data in a little more depth gives great insight into why Federer enjoys such a big advantage - he's won almost 75% of service points, with Dimitrov a little shy of 60%, and that's a huge chasm between the two players - it's unsurprising that Dimitrov has struggled against the Swiss legend, and he'll certainly need to address the serve issues which have affected him in the past if he is to cause a shock upset tonight.
Wawrinka continues to be over-rated by the market
First on court, however, is Stan Wawrinka and Daniil Medvedev, and in truth, this particular match-up gives me a giant headache having spent a long time wondering about Medvedev's condition. I said Wawrinka's outright price of [11.5] yesterday was absurd, and he's drifted to [17.5] now, but conversely, he's strengthened in the win market tonight against Medvedev.
Wawrinka has been backed in from over even money to a current [1.78] - quite a bit of market support - and I can think of two reasons as to why this is the case. Firstly, his reputation for being a man for the big occasion, and overperforming in Grand Slams, and just a general reputation as an 'almost-elite' player in the past. I've mentioned that he's someone I've pegged as being over-rated by the market on numerous occasions in this column. Furthermore, the market clearly is compensating for Medvedev's potential injury issues - more on this later.
Medvedev's tournament stats still better than Wawrinka despite fitness concerns
Statistically on hard court this season, Medvedev has won 3% more points on serve and almost 7% more points on return than Wawrinka - quite simply, he's been considerably better than the Swiss man on the surface this year. Such a discrepancy would put the Russian into heavy favourite territory, a much different realm to his current status as a [2.28] underdog.
Presumably, if injury-afflicted, Medvedev's tournament stats would be taking a beating in this tournament - but they're not. Medvedev has won 111.7% combined serve/return points won in the US Open this season (fourth of the remaining eight players), while Wawrinka is running at 106.7%, making him bottom of the pile.
So, using a short paragraph just to clarify, a potentially injured Medvedev is still recording 5% better numbers using this metric than an apparently (according to the market and some of social media) back to top level Wawrinka!
Medvedev may or may not have injuries which will affect him tonight, but looking at his tournament stats, they don't seem to be unduly hampering him so far. Wawrinka, as was the case in the French Open, has overperformed hugely on break points (13.1% overperformance here, based on service and return points won expectations) and that's a major part of why he's got to this stage. Sustaining this is virtually impossible.
Given all the arguments above, it points to a huge market over-reaction on Medvedev's fitness and falsely perceived high level of Wawrinka, and it's impossible to ignore the underdog price on Medvedev as today's recommendation.
***
Follow Dan on Twitter @TennisRatings
Dan's US Open P&L:-
14 Matches
9 Wins
14 Units Staked
20.15 Units Returned
43.93% ROI
Recommended bets
Back Daniil Medvedev at [2.28] to beat Stan Wawrinka