US Open Men's Day Seven Tips: Markets accurate with big names as favourites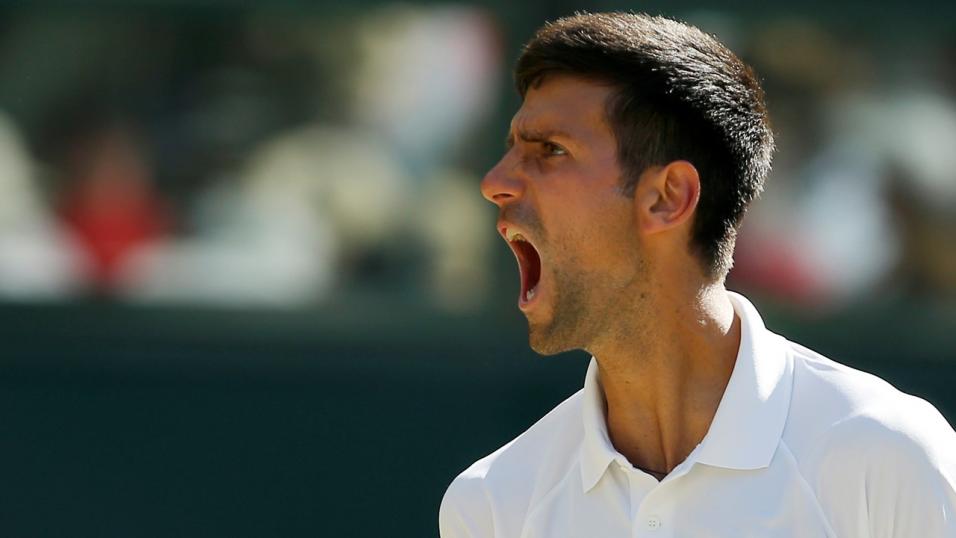 Novak Djokovic is a heavy favourite to knock out Stan Wawrinka...
The US Open moves to the fourth round stage today, and with four men's singles matches on tonight's card, our tennis columnist, Dan Weston, returns with his thoughts...
"Wawrinka has won fewer than 60% of service points against Djokovic in previous meetings and this will need to improve if he is to dump the world number one out of the tournament tonight."
Schwartzman gives us a day six winner
We picked up a stress-free winner on day six with Diego Schwartzman, as suspected, eased to a straight-sets win over Tennys Sandgren and easily covering the -5.5 game handicap - eventually winning by 10 games. He's now won three matches in straight sets and by at least a 10 game margin on each occasion so far in this tournament and looks in solid touch prior to a more testing fourth round match against Alexander Zverev.
That, and the other fourth round matches in the bottom half of the draw take place on Monday, but there's action from the top half today, and this sees a number of big names take to the courts from 1700 UK time.
Goffin needing big improvement to test Federer
Roger Federer is first up, facing David Goffin, and Federer is [1.19] to get the win here. I think this is about right - perhaps Roger is a few ticks short, but nothing worth noting - and it will be interesting to see if he continues his head to head success against the Belgian.
Goffin has won one solitary clash - arguably the biggest of all those matches - at the World Tour Finals in London in 2017 (the semi-final) but if we look at the data from their head to head matches, we can see why Goffin has struggled for the most part against Federer.
He's failed to make inroads into the Swiss legend's serve (Federer is holding over 90% against Goffin in previous meetings) and with Goffin winning below 60% of service points himself, it's not particularly difficult to see there's been a huge gap between the duo in their career matches against each other to this point.
Dimitrov underdog against improving De Minaur
Starting slightly after this is Grigor Dimitrov against Alex De Minaur, and again - a recurring theme today - I think prices are accurate. De Minaur is [1.47] to get the win, which against the current version of Dimitrov, who has struggled in recent months, this looks about right. My model went [1.50] about the Australian, who has made a big impact on hard courts on the main tour this season.
Dimitrov hasn't had to do a great deal to get to this stage - beating two players ranked outside the top 75 and benefiting from a walkover given by Borna Coric - but De Minaur will be a considerable upgrade in opponent quality and much more of a test.
Medvedev likely to end Koepfer journey
Prior to our losing recommendation on Friday, I suggested Dominik Koepfer was enjoying the benefits of positive variance in advance of his match with Nikoloz Basilashvili and the German qualifier didn't mean-revert in that match.
However, I maintain that he will, and while Koepfer looks accurately priced as a huge [1.18] underdog to Daniil Medvedev tonight, there's a pretty strong chance that he will be grossly over-rated by the market in the not too distant future.
While Medvedev has struggled a little physically in this tournament, I'd be very surprised if he was beaten by a mainly Challenger Tour player and I have little doubt that Koepfer will have to over perform again on key points if he is to cause an upset.
Djokovic likely to outclass Wawrinka
Finally, Novak Djokovic is a similar price to Medvedev for his meeting with Stan Wawrinka. I'm usually keen to oppose Wawrinka, perceiving that he's hugely over-rated by the markets, and we got one out of one positive result against him in our account during this tournament with Jannik Sinner covering the set handicap in the opening round.
That will almost certainly be our lot for Wawrinka this tournament, with Djokovic fairly accurately priced at [1.25] to end the Swiss man's tournament. Wawrinka has won fewer than 60% of service points against Djokovic in previous meetings and this will need to improve if he is to dump the world number one out of the tournament tonight.
***
Follow Dan on Twitter @TennisRatings
Dan's US Open P&L:-
12 Matches
7 Wins
12 Units Staked
16.4 Units Returned
36.67% ROI