US Open Men's Semi-Finals Tips: Medvedev and Nadal market favourites to make Sunday's final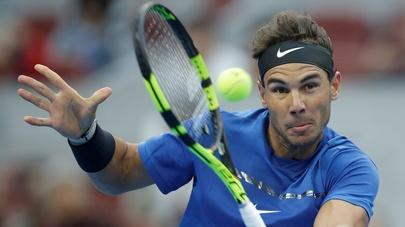 Rafa Nadal is a heavy favourite to make Sunday's final...
Friday's action at the US Open sees the men's semi-finals take place, and returning to preview the two matches is our tennis columnist Dan Weston...
"This is also backed-up by Nadal winning his last 25 matches, losing just six sets in the process, in hard court Grand Slam matches when priced at [1.20] or below."
Semi-finalists are surprise
It's probably fair to say that three of the four players competing in the men's semi-finals tonight were not anticipated by many. Rafa Nadal did look like having a clear run in the bottom half of the draw but the other three players, Daniil Medvedev, Grigor Dimitrov and Matteo Berrettini, were much less fancied by a lot of observers.
In Medvedev's case, this wasn't due to a lack of ability - he just had a brutal draw in which he was seeded to need to beat Novak Djokovic and Roger Federer to make the final. However, Dimitrov has had a poor year prior to the US Open, while Berrettini had showcased his talent mainly on clay and grass up to this point.
Medvedev receiving justified market support
The first match on the schedule tonight should start around 2100 UK time and this is the more competitive-looking meeting of the two semi-finals, with Medvedev facing Dimitrov for a place in the final.
It's the Russian, Medvedev, who is the [1.53] market favourite to make Sunday's final and he's already overtaken Dominic Thiem in the world rankings even at this stage to go fourth in the world.
When the market was opened for this match, Medvedev's price fluctuated between the [1.60] and [1.70] mark but having received market support, Medvedev has shortened to the current market line. I agree with this market support, with my model making Medvedev [1.46], and his price would need to drift back up to those early lines for Medvedev to be enough value to recommend here.
Medvedev with a statistical edge
In the last 12 months on hard court, Medvedev has a 3.6% edge on service points won and 1.7% advantage on return points won (108.6% combined percentage compared to 103.3% for Dimitrov) and these numbers do give him a clear advantage here, justifying market prices.
Some readers might be asking 'but what of his injury?' I discussed this in depth in the preview for his quarter-final against Stan Wawrinka and made the point that a potentially injured Medvedev actually had generated better tournament data for this event than a perceived to be 'back to top level' Wawrinka.
He also has much better return data than Dimitrov in this current tournament, although Dimitrov does have a small edge on service points won. There is no concrete evidence that Medvedev is hugely hampered by his injury, and he will also benefit from having three days of recovery time between tonight's semi-final and that victory over Wawrinka.
Berrettini would need to create a major shock
Following this, Rafa Nadal is a huge [1.08] market favourite to get the better of Matteo Berrettini, who is playing his first Slam semi-final after surprising Gael Monfils in a tight quarter-final.
The market is obviously bullish on Nadal's chances, and he's got a large edge based on hard court data, against a generally higher calibre of opposition. It would be a major shock if he was to be beaten by Berrettini tonight.
Nadal with history of easing past inferior opposition
This is also backed-up by Nadal winning his last 25 matches, losing just six sets in the process, in hard court Grand Slam matches when priced at [1.20] or below. He's never even been taken to five sets in these matches, and he's tended to be able to deal with considerably worse players on these occasions even on a surface which isn't his favourite, or best.
Berrettini has done fantastically well to get to this stage, and this year has been a real breakthrough for him, but there's a big gap between that and beating Nadal in a Grand Slam semi-final. I'd be extremely surprised if Nadal was defeated tonight.
***
Follow Dan on Twitter @TennisRatings
Dan's US Open P&L:-
17 Matches
10 Wins
17 Units Staked
22.43 Units Returned
31.94% ROI