US Open Betting: Murray might pay for missing the Olympic party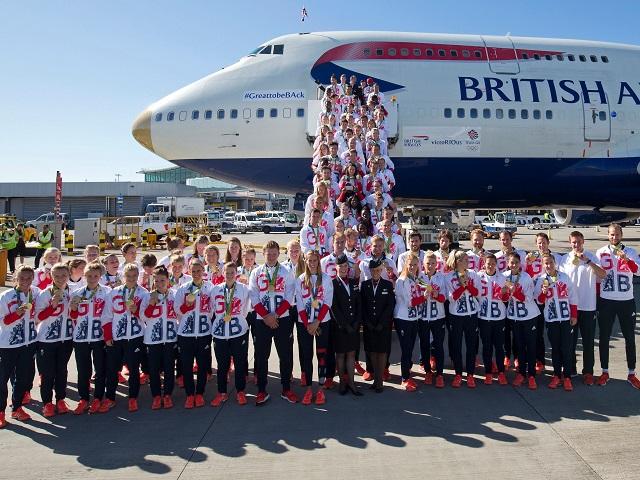 Team GB are home but spot the missing medal winner - Andy Murray left early from Rio
Andy Murray followed his Rio glory with a near miss in Cincinatti. Ralph Ellis fears he would have been better off enjoying some R&R with the rest of Team GB's victorious stars...

"Murray, for all he made Cilic fight every shot to win the Cincinatti title, looked like a man who was running on empty."
He started the Olympics by carrying the flag. He continued it by leading from the front making sure his medal was among Team GB's haul of 27 golds. But then he got it wrong.

Andy Murray should have still been with them wearing flashing trainers at the closing ceremony. He should have been on the plane home with the rest of the team last night, part of the giant selfie group of proud athletes showing off their success. He should have been doing his bit with the likes of Laura Trott and Jason Kenny doing the rounds of media appearances this morning.

A few weeks after properly putting his name alongside Fred Perry's as a multiple Wimbledon singles winner, Murray achieved another astonishing feat in collecting gold. But in failing to drink in that moment he might just have cost himself the chance of a third triumph at the US Open.

On the face of it, flying straight to Cincinatti and then reaching the final of an ATP tournament might appear something to celebrate. Before getting beaten by Marin Cilic he'd stretched his winning streak to 22 matches.

But he has given himself barely a week to rest and recover from an unbelievably gruelling schedule and you fear that, when it gets to playing five-set matches in New York, something in his body - and possibly his mind too - will have to give.

Murray's heroic exploits in Rio - together with Novak Djokovic's first round collapse there - have seen the British number one's odds to win the US Open come in to just 3.1511/5. Djokovic, who stayed away from Cincinatti claiming a wrist injury, was once odds-on but is now 2.226/5.

I'm not sure I'll be in a hurry to back either of them at those prices. Djokovic, having seemed earlier this year like Superman, seems to be struggling to deal with the realisation that he can have Clark Kent days too. Murray, for all he made Cilic fight every shot to win the Cincinatti title, looked like a man who was running on empty.

If there's value anywhere in the draw it will be in backing Juan Martin del Potro at 19.5. The man who removed both Djokovic and Rafael Nadal from Rio made his excuses from Cincinnati and will get to Flushing Meadows fresh to continue his climb back up the rankings.

Go back to 2012 when Olympic glory was the catalyst for Murray's US triumph, and you might argue that I'm wrong. That year he not only dashed away from the gold medal ceremony to play in Cincinnati, but squeezed in a trip to the Canadian Open first.

The difference was that in Toronto after a stroll against Italian qualifier Flavio Cipolla he withdrew from the tournament before having to play Milos Raonic, and then in Cincinatti after beating wildcard Sam Querrey he offered tame resistance before going out in straight sets to Frenchman Jeremy Chardy, who was only in the draw at all as a lucky loser.

That meant he got to New York with proper rest, and his legs strong enough to deal with the epic four-and-a-half hour final that saw him fight off a Djokovic comeback to win his first Grand Slam title.

I hope I'm wrong. I'd love to see Murray make it back-to-back Grand Slams. But I can't get away from the fear that in skipping one celebration party, he's cost himself the chance of another.
Discover the latest articles