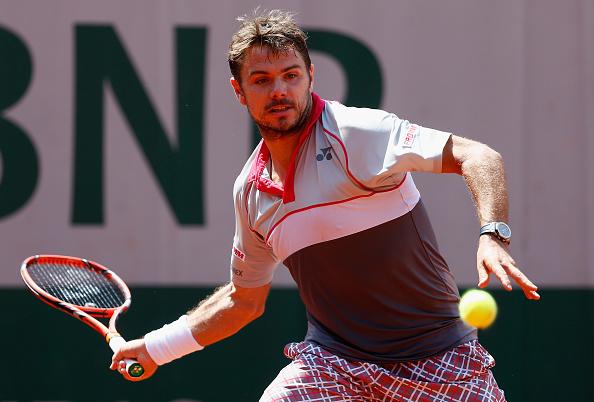 Hailing from Switzerland, Stanislas Wawrinka has often had to play second fiddle to fellow countryman Roger Federer throughout much of his career, despite winning two Grand Slam titles.
A professional since 2002, Wawrinka first picked up a tennis racket before his tenth birthday and quickly found he had a natural affinity for the game. After some initial coaching at his local tennis academy in Crissier, the Swiss pro entered his first junior international event at the age of 14. Competing against some of the best young talent in the world, Wawrinka ultimately decided to drop out of school at 15 to concentrate on tennis full time.
Continuing his education through a distance learning course offered by the CNED (France), Wawrinka soon built up an impressive record on the junior circuit; the highlight of which was an outright win at the 2003 French Open Junior Championships.
After breaking into the top ten of the junior world rankings by the close of 2003, Wawrinka then turned his attention to the pro circuit and the ATP. Despite being aged just 17 when he turned pro (he was still competing in the juniors at this time), Wawrinka showed a maturity beyond his years on the court and within a few years he was able to claim his first ATP title.
Lining up against Novak Djokovic in the 2006 Croatia Open Umag, Wawrinka was able to push his highly ranked opponent to breaking point and steal the match after he retired through fatigue. This maiden victory spurred Wawrinka on to a third round appearance at the Australian Open; a setting where he was able to demonstrate his impressive backhand game. Although he was unable to beat his compatriot Federer in the Australian Open, Wawrinka had proved he was a strong enough player to be ranked within the world's top 30.
Unfortunately, a knee injury in 2007 set Wawrinka's career back a few months, but he was soon able to overcome this and returned to top form in 2008. Competing in the Olympic Games for his native Switzerland alongside the legendary Federer, Wawrinka stormed to the final of the doubles event. After beating the best doubles team in history, the Bryan brothers, in the semi-finals, Wawrinka and Federer were able to win the gold medal after decimating the Swedish pair of Simon Aspelin and Thomas Johansson in the final.
Spurred on by his gold medal performance in the 2008 Olympic Games, Wawrinka was able to reach the latter stages of more Grand Slam and ATP tour events in 2009 before he clinched his second major title in 2010 at the Grand Prix Hassan II event in Casablanca. However, these early accomplishments only served as a prelude to Wawrinka's career highs in 2014 and 2015. After making history by becoming one of the only players to reach the quarter-finals of each Grand Slam event, Wawrinka was able to claim two outright wins.
The first elite victory came at the Australian Open where he overcame Rafa Nadal in a tough four set match. That notable victory was followed up by a similarly impressive win at the 2015 French Open against Novak Djokovic. Having previously beaten the highly touted Serbian in a professional final, Wawrinka entered the match with confidence. In fact, such was his confidence that he was able to overcome a loss in the first set to take the match and record his second Grand Slam title in as many years.
Thanks more than a decade on the world stage, Wawrinka has banked more than $18 million in prize money and courted sponsorship deals from the likes of Audi, Yonex and Audemars Piguet.
All information accurate up to September 2015. For all the latest news on Tennis and the latest tennis betting tips then please follow betfair.betfair Tennis.