Australian Open 2019: Form guide for this year's Men's Singles Championship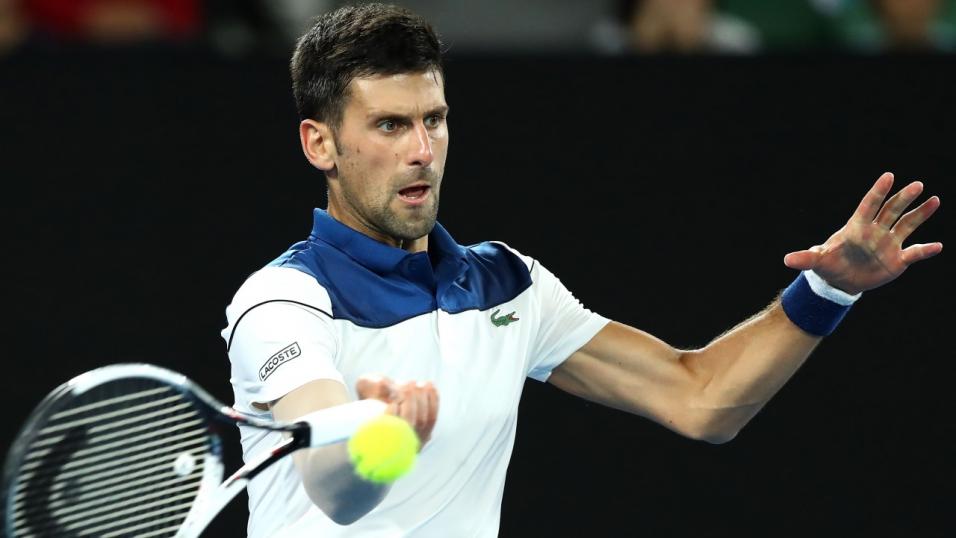 Novak Djokovic: Chasing a seventh Aussie Open crown and third straight Grand Slam success
Andy Swales looks ahead to the Australian Open where Novak Djokovic and Roger Federer remain the men to beat in the opening Grand Slam of the new season...
"Although Zverev beat Djokovic in the final at the O2 Arena, it is far more difficult mentally surviving seven best-of-five encounters in slams, than winning five matches over three sets in an average ATP event."

Once again, we start a new tennis season wondering if this will finally be the year a new fresh Grand Slam champion emerges in the men's game.
The last 16 winners of male slam events were already existing major champions, and these successes were shared between just five players.
It's amazing to recall that the three players who scooped the four slams as long ago as 2008 were the same trio who claimed top honours ten years later.
The only difference was the four titles were shared out in different quantities - although Rafa Nadal remained just as dominant on clay.
Going into next week's Australian Open, both Novak Djokovic and defending champion Roger Federer will be chasing their seventh titles in Melbourne and remain the two men most likely to take home the trophy again in 2019.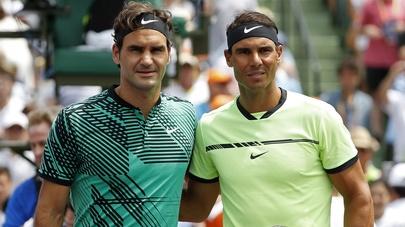 The other member of the great modern-day triumvirate, Nadal, is in the field but his chances of winning at Melbourne Park are nowhere near as strong as his two great rivals.
Nadal hasn't contested an ATP Tour event since retiring through injury during his semi-final at the US Open in early September, although the 32-year-old claimed this week that he is training pain free and expects to be in the draw when the championship opens on Monday.
It's worth noting he pulled out of last week's event in Brisbane with a thigh injury.
So, if either Federer or Djokovic doesn't win, and Nadal appears to be under-cooked, is there anyone who can break the dominance of the old gang of three?
Can the young pretender break the sequence?
On paper, the main challenger to the three already named is young German Alexander Zverev the current world No 4.
On the plus side, he ended 2018 on a high, collecting top prize at the ATP Finals at London's O2 Arena in November - the biggest title of his career to date.
At six-feet, six-inches, tall he has many of the physical attributes needed to succeed in 21st century men's tennis - it would be difficult for the likes of Michael Chang and many others to win slams nowadays.
He is currently coached by Ivan Lendl, an eight-time slam winner himself who enjoyed two successful spells as Andy Murray's guiding light.
And if Zverev were to win a maiden slam Down Under this month, he would become the youngest winner since Juan Martin del Potro triumphed at Flushing Meadows in 2009.
On the down side, he is yet to reach the semi-finals of any slam in 14 attempts and has only once made it to the last eight - that was in Paris last year.
Last week, Zverev was outplayed by Federer, losing in straight sets in the final of the Hopman Cup team event in Perth.
Although he beat Djokovic in the final at the O2 Arena, it is far more difficult mentally surviving seven best-of-five encounters in slams, than winning five matches over three sets in an average ATP event.
And a word of warning: This time last year, Grigor Dimitrov was being hailed as a potential champion in Australia having also claimed the title in London which left him as the new world No 3 at the close of 2017.
However, 12 months later the Bulgarian ended the season at No 19, having reached just a single final, which he lost in Rotterdam.
Although Zverev does not appear to be as mentally fragile as Dimitrov, taking that final step to Grand Slam glory is obviously the hardest step of all.
Anyone else?
Kevin Anderson: Has reached the final in two of the last five slams, although his moment may have come and gone.
Marin Cilic: Last year's runner-up, the 2014 US Open champion is extremely talented, but could he find a way past either Djokovic or Federer, or both?
Karen Khachanov: The 22-year-old Russian is up to No 11 in the World Ranking. Claimed three titles last season, including the prestigious Masters Series event in Paris during October when he beat Djokovic in the final. The surface should suit him, although to date seems to prefer playing indoors rather than out.
Daniil Medvedev: One of the up-and-coming stars of world tennis. Certainly has a big future but probably not ready just yet. The 22-year-old reached the final in Brisbane last week.
Kei Nishikori: Following a couple of years treading water, the Japanese player is back among the world's top 10. Was a semi-finalist at the US Open in September, following on from a last eight appearance at Wimbledon, although at five-feet, 10-inches, may struggle to reach the very top. Won in Brisbane a few days ago, which was his first ATP Tour title since 2016. A likely semi-finalist but that may be all.
Dominic Thiem: The consistent world No 8 remains one of the new breed of world stars but probably favours clay to outdoor hard. However, could easily make the quarter-finals and possibly last four.
CLICK THE LINK BELOW TO VIEW FORM AT LAST 10 GRAND SLAM EVENTS
Last 10 Australian Open Performances
| Player | 2018 | 2017 | 2016 | 2015 | 2014 | 2013 | 2012 | 2011 | 2010 | 2009 |
| --- | --- | --- | --- | --- | --- | --- | --- | --- | --- | --- |
| Novak Djokovic | Rd-4 | Rd-2 | Won | Won | QF | Won | Won | Won | QF | QF |
| Rafa Nadal | QF | RU | Rd-1 | QF | RU | | RU | QF | QF | Won |
| Roger Federer | Won | Won | SF | Rd-3 | SF | SF | SF | SF | Won | RU |
| Alexander Zverev | Rd-3 | Rd-3 | Rd-1 | | | | | | | |
| Kevin Anderson | Rd-1 | | Rd-1 | Rd-4 | Rd-4 | Rd-4 | Rd-3 | Rd-1 | Rd-1 | Rd-1 |
| Marin Cilic | RU | Rd-2 | Rd-3 | | Rd-2 | Rd-3 | | Rd-4 | SF | Rd-4 |
| Dominic Thiem | Rd-4 | Rd-4 | Rd-3 | Rd-1 | Rd-2 | | | | | |
| Kei Nishikori | | Rd-4 | QF | QF | Rd-4 | Rd-4 | QF | Rd-3 | | Rd-1 |
| John Isner | Rd-1 | Rd-2 | Rd-4 | Rd-3 | Rd-1 | | Rd-3 | Rd-3 | Rd-4 | Rd-1 |
| Karen Khachanov | Rd-2 | Rd-2 | | | | | | | | |
| Borna Coric | Rd-1 | Rd-1 | Rd-1 | Rd-1 | | | | | | |
| Fabio Fognini | Rd-4 | Rd-2 | Rd-1 | Rd-1 | Rd-4 | Rd-1 | Rd-1 | Rd-1 | Rd-1 | Rd-2 |
| Kyle Edmund | SF | Rd-2 | Rd-1 | Rd-1 | | | | | | |
| Stefanos Tsitsipas | Rd-1 | | | | | | | | | |
| Daniil Medvedev | Rd-2 | Rd-1 | | | | | | | | |
| Diego Schwartzman | Rd-4 | Rd-2 | Rd-1 | Rd-1 | | | | | | |
| Milos Raonic | Rd-1 | QF | SF | QF | Rd-3 | Rd-4 | Rd-3 | Rd-4 | | |
| Grigor Dimitrov | QF | SF | Rd-3 | Rd-4 | QF | Rd-1 | Rd-2 | Rd-2 | | |
| Marco Cecchinato | | | Rd-1 | | | | | | | |
| Nikoloz Basilashvili | Rd-3 | Rd-1 | Rd-1 | | | | | | | |
| David Goffin | Rd-2 | QF | Rd-4 | Rd-2 | | Rd-1 | | | | |
| Pablo Carreno Busta | Rd-4 | Rd-3 | Rd-1 | Rd-1 | Rd-1 | | | | | |
| Roberto Bautista Agut | Rd-1 | Rd-4 | Rd-4 | Rd-2 | Rd-4 | Rd-2 | Rd-1 | | | |
| Hyeon Chung | SF | Rd-2 | Rd-1 | | | | | | | |
| Richard Gasquet | Rd-3 | Rd-3 | | Rd-3 | Rd-3 | Rd-4 | Rd-4 | Rd-3 | Rd-1 | Rd-3 |
| Denis Shapovalov | Rd-2 | | | | | | | | | |
| Fernando Verdasco | Rd-2 | Rd-1 | Rd-2 | Rd-3 | Rd-2 | Rd-3 | Rd-1 | Rd-4 | Rd-4 | SF |
| Gael Monfils | Rd-2 | Rd-4 | QF | Rd-2 | Rd-3 | Rd-3 | Rd-3 | Rd-3 | Rd-3 | Rd-4 |
| Gilles Simon | Rd-2 | Rd-3 | Rd-4 | Rd-3 | Rd-3 | Rd-4 | Rd-2 | Rd-2 | | QF |
| Alex de Minaur | Rd-1 | Rd-2 | | | | | | | | |
| Lucas Pouille | Rd-1 | Rd-1 | Rd-1 | Rd-1 | Rd-1 | | | | | |
| Steve Johnson | Rd-1 | Rd-2 | Rd-3 | Rd-3 | Rd-1 | Rd-1 | | | | |
| Philipp Kohlschreiber | Rd-1 | Rd-3 | Rd-1 | Rd-2 | | Rd-3 | Rd-4 | Rd-2 | Rd-3 | Rd-2 |
| Nick Kyrgios | Rd-4 | Rd-2 | Rd-3 | QF | Rd-2 | | | | | |
| Marton Fucsovics | Rd-4 | | | | | | | | | |
| Andreas Seppi | Rd-4 | Rd-4 | Rd-3 | Rd-4 | Rd-2 | Rd-4 | Rd-1 | Rd-2 | Rd-1 | Rd-1 |
| John Millman | Rd-2 | | Rd-3 | Rd-1 | | Rd-1 | | | | |
| Frances Tiafoe | Rd-1 | Rd-2 | | | | | | | | |
| Jeremy Chardy | Rd-1 | Rd-2 | Rd-2 | Rd-2 | Rd-3 | QF | Rd-1 | Rd-1 | Rd-1 | Rd-2 |
| Martin Klizan | | Rd-1 | Rd-1 | Rd-2 | Rd-3 | Rd-1 | | | | |
| Adrian Mannarino | Rd-3 | Rd-1 | Rd-1 | Rd-2 | Rd-2 | Rd-1 | Rd-1 | Rd-2 | | Rd-1 |
| Nicolas Jarry | Rd-1 | | | | | | | | | |
| Joao Sousa | Rd-2 | Rd-1 | Rd-3 | Rd-3 | Rd-1 | Rd-2 | | | | |
| Matthew Ebden | Rd-2 | | Rd-1 | | Rd-2 | Rd-1 | Rd-2 | Rd-1 | Rd-1 | |
| Damir Dzumhur | Rd-3 | Rd-1 | Rd-2 | | Rd-3 | | | | | |
| Dusan Lajovic | Rd-1 | Rd-2 | Rd-2 | Rd-1 | Rd-2 | | | | | |
| Taylor Fritz | | Rd-1 | Rd-1 | | | | | | | |
| Robin Hasse | Rd-1 | Rd-1 | Rd-1 | Rd-1 | Rd-1 | Rd-1 | Rd-1 | Rd-3 | Rd-1 | |
| Sam Querrey | Rd-2 | Rd-3 | Rd-1 | Rd-1 | Rd-3 | Rd-3 | Rd-2 | Rd-1 | Rd-1 | Rd-1 |
| Benoit Paire | Rd-1 | Rd-3 | Rd-1 | | Rd-3 | Rd-1 | Rd-1 | Rd-2 | | |
| Matteo Berrettini | Rd-1 | | | | | | | | | |
| Pierre-Hugues Herbert | Rd-1 | Rd-1 | Rd-3 | | | | | | | |
| Leonardo Mayer | Rd-2 | | Rd-1 | Rd-2 | Rd-2 | Rd-1 | Rd-1 | Rd-1 | Rd-1 | |
| Jan-Lennard Struff | Rd-2 | Rd-1 | | Rd-1 | Rd-1 | | | | | |
| Peter Gojowczyk | Rd-2 | | Rd-1 | Rd-1 | Rd-1 | | Rd-1 | | | |
| Marius Copil | Rd-1 | | | Rd-2 | | | | | | |
| Tennys Sandgren | QF | | | | | | | | | |
| Ryan Harrison | Rd-3 | Rd-2 | Rd-1 | | Rd-1 | Rd-2 | Rd-1 | Rd-1 | Rd-1 | |
| Feliciano Lopez | Rd-1 | Rd-1 | Rd-3 | Rd-4 | Rd-3 | Rd-2 | Rd-4 | Rd-2 | Rd-3 | Rd-1 |
| Albert Ramos-Vinolas | Rd-3 | Rd-1 | Rd-2 | Rd-1 | Rd-1 | Rd-1 | Rd-1 | | | |
| Stan Wawrinka | Rd-2 | SF | Rd-4 | SF | Won | Rd-4 | Rd-3 | QF | Rd-3 | Rd-3 |
| Alijaz Bedene | Rd-1 | Rd-1 | Rd-1 | Rd-1 | Rd-1 | Rd-1 | | | | |
| Andrey Rublev | Rd-3 | Rd-2 | | | | | | | | |
| Mischa Zverev | Rd-1 | QF | | | | | | Rd-1 | Rd-1 | Rd-1 |
| Tomas Berdych | QF | Rd-3 | QF | SF | SF | QF | QF | QF | Rd-2 | Rd-4 |
| Jordan Thompson | Rd-1 | Rd-2 | Rd-1 | Rd-1 | Rd-1 | | | | | |
| Maximilian Marterer | Rd-3 | | | | | | | | | |
| Andy Murray | | Rd-4 | RU | RU | QF | RU | SF | RU | RU | Rd-4 |
| Bernard Tomic | | Rd-3 | Rd-4 | Rd-4 | Rd-1 | Rd-3 | Rd-4 | Rd-3 | Rd-2 | Rd-2 |
| Jo-Wilfried Tsonga | Rd-3 | QF | Rd-4 | | Rd-4 | QF | Rd-4 | Rd-3 | SF | QF |
| Pablo Cuevas | Rd-2 | Rd-1 | Rd-2 | Rd-1 | | | | Rd-1 | Rd-1 | |
| Jiri Vesely | Rd-2 | Rd-1 | Rd-1 | Rd-1 | Rd-1 | | | | | |
| Cameron Norrie | | | | | | | | | | |
| Filip Krajinovic | | | Rd-1 | Rd-1 | | | | | | |
| Ivo Karlovic | Rd-3 | Rd-3 | Rd-1 | Rd-2 | Rd-1 | Rd-1 | Rd-3 | Rd-1 | Rd-4 | Rd-2 |
| Jack Sock | Rd-1 | Rd-3 | Rd-2 | | Rd-2 | | | | | |
Discover the latest articles
Read past articles