Dimitrov comes back from match point down to win Queen's title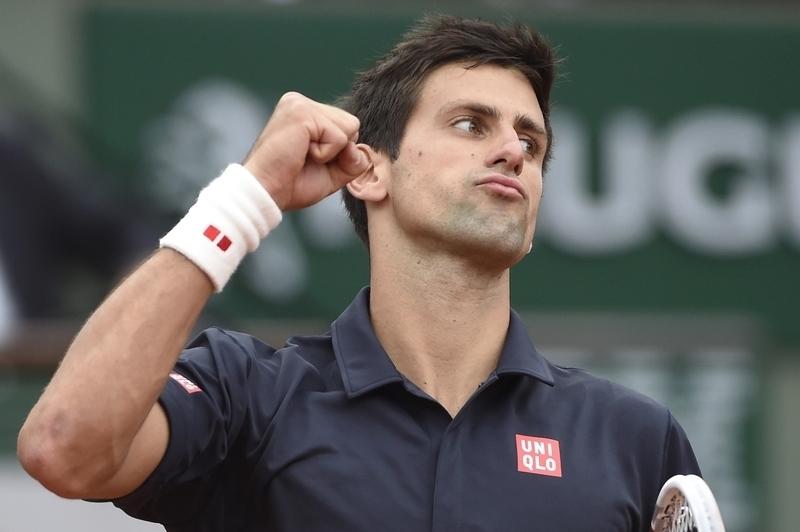 Grigor Dimitrov clenches his fist en route to Queen's Club glory
Andy Murray wasn't involved this year but the fans at Queen's Club were treated to an entertaining final yesterday. Alex Johnson reviews.
The Bulgarian, the youngest man in the world's top 20, won his fourth career title, three of which have come this year.
Grigor Dimitrov came back from a set and then Championship point down to recover and beat Feliciano Lopez in a thrilling Queen's final.
The Bulgarian, the youngest man in the world's top 20, won his fourth career title, three of which have come this year, and he is the first man in 2014 to win tournaments on three different surfaces: a hard court in Acapulco, clay in Bucharest, and now the grass of Queen's.
The match with Lopez was also the first time this tournament has been decided by three tie-breaks in what proved to be a serve-dominated final. Lopez is a serve and volley specialist so has a game ideal for grass and both he and Dimitrov were able to maintain a high first serve percentage, producing aces when it really mattered. 
There were no breaks of serve in the first set, although Lopez had to save two break points before taking the set in the tie-break, 10-8 on his fourth set point after Dimitrov slipped on the grass and hit a forehand into the net. 
The second set followed a similar pattern and both held their serves relatively comfortably until the 12th game, when Dimitrov, at 5-6 was serving to stay in the match. Lopez glimpsed an opening at 15-30 and then, at 30-40 had a match point only for Dimitrov to recover. He saved the championship point with an ace, got to advantage in the game with a perfect volley at the net and then another ace secured the game to take the second set into another tie-break. 
This time Lopez's serving power momentarily deserted him and Dimitrov strolled to a 7-1 win to level the match at a set all. In the opening game of the decider, the momentum appeared to be with the Bulgarian as, serving well again, he moved to 40-0. However, Lopez then did brilliantly to get back into the game, returning well, and he pounced on a rare break point to put a volley away. He held his own serve to consolidate the break and, having been broken just twice all week, he appeared on the verge of victory.
Yet again, though, Dimitrov fought back. He began to put pressure on the Lopez serve, setting up a break point of his own, his first since the first set, and Lopez chose that moment to serve a double fault and the match was tied once again. 
Therefore, the third set went the way of the first two and would be decided by way of a tie-break. Again serve dominated with both players getting their first serves into play and the first rally wasn't until 4-4. However, Dimitrov then took charge, setting up his first championship point. Although he missed the first, mis-hitting a forehand high and long, a second soon followed and this time he made it count, Lopez finding the net with a forehand. 
Lopez was desperately disappointed to lose such a tight and enthralling contest, while Dimitrov was jubilant. Yet both men had an excellent week on the grass of Queen's Club and will have had the perfect preparation for Wimbledon, now just a week away.